We include products we think are useful for our readers. If you buy through links on this page, we may earn a small commission. Here's our process.
Psych Central only shows you brands and products that we stand behind.
Our team thoroughly researches and evaluates the recommendations we make on our site. To establish that the product manufacturers addressed safety and efficacy standards, we:
Evaluate ingredients and composition: Do they have the potential to cause harm?
Fact-check all health claims: Do they align with the current body of scientific evidence?
Assess the brand: Does it operate with integrity and adhere to industry best practices?
We do the research so you can find trusted products for your health and wellness.
BetterHelp, Talkspace, and Online-Therapy.com are three of our 12 picks for the best online therapy services. See what made them part of our list, and check out our other picks too.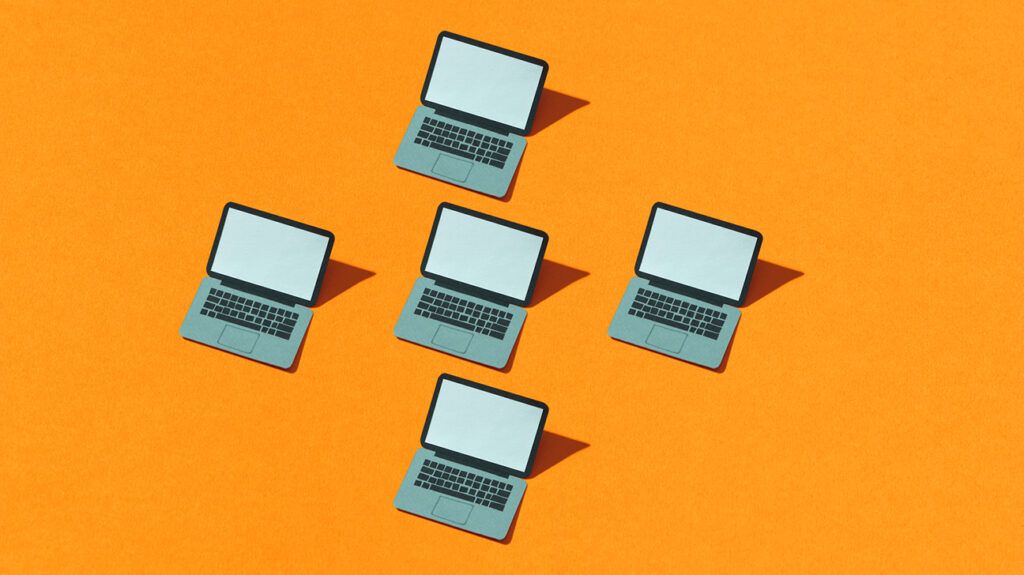 Once you've made the leap to try online therapy, you may feel at a loss how to choose the best one for you. Your first questions may be "How much will this cost?" and "How can I possibly sort through all the available services?"
You'll find yourself facing what can be an overwhelming choice of individual therapy, family therapy, psychiatry, varied therapy formats like online therapy chat or live video calls, and a wide array of therapy types and therapists ranging from generalists to specialists in trauma or LGBTQIA issues.
Many people start out looking for free — free chat with an online therapist or free online counseling. While free online therapy is definitely available, it may not be the best choice if your needs are ongoing. But free services are certainly best if you need help and can't afford to pay.
Read on for our top picks for paid and free online therapy programs. You will probably want to consider the best type of therapy, personal fit with your therapist, and cost.
The recent increase in available online therapy services makes it easier to:
find therapy at a price to match your budget
fit therapy sessions into your busy schedule
connect you with a licensed online therapist without even having to put on your shoes
Below, you'll find more information on the benefits (and a few potential drawbacks) of our top 12 picks for online therapy.
If you're considering self-harm or suicide, help is available
Online resources like the ones in this article generally can't provide help in a crisis (though many services list helpful resources, such as phone numbers of national and international crisis hotlines).
If you need help right now
Call a crisis hotline:
Text:
If you're not in the United States, you can find a crisis helpline in your country with Befrienders Worldwide.
Best overall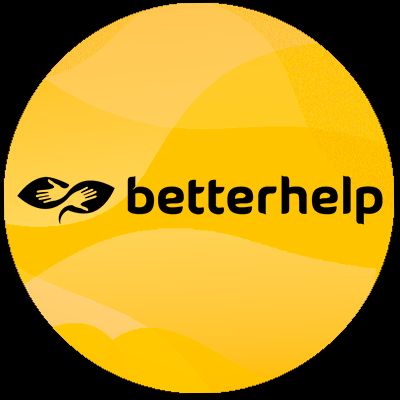 Cost: $60–$90 per week, billed every 4 weeks.

Discounts and financial aid are available for low-income individuals or communities impacted by crisis events.

Insurance accepted: no
Platforms: iPhone, Android, website
BetterHelp describes its service as the world's largest therapy platform. When you sign up, a matching tool will connect you with one of the thousands of licensed therapists who provide therapy through video, messaging, live chats, or telephone calls.
BetterHelp therapists specialize in treating a range of concerns, including:
depression
family problems
Why we chose it
BetterHelp is a large reputable platform offering a variety of experienced therapists and affordable online therapy subscription plans.
What we like
a large provider network helps match you with the right counselor
fast support — you'll often match with a counselor in just a day
all therapists have a minimum of 3 years and 1,000 hours of experience and have been certified by their state's professional board
you can switch counselors if you would prefer a better fit
no extra charge for video chats
unlimited messaging
Our associate, Heather Riesebek, tested BetterHelp for over a month. What she liked best about this service was its flexibility. Riesebeck recommends BetterHelp for people "who are motivated and committed to pursuing therapy, but may want flexibility in their appointments. I say this because it is very easy to cancel or reschedule"
Overall, Heather loved her experience with BetterHelp. "I have very high expectations for therapy due to previous positive experiences, and I was very impressed with the quality of the sessions. I also really appreciated having several options for communication, so I could have care that balanced my needs with my availability and capacity to participate."
What to look out for
BetterHelp doesn't accept insurance (but may offer financial assistance depending on your needs)
there are no psychiatrists on staff, so clients cannot receive prescriptions for medications
you can't choose your own counselor
it's available through subscription only
how often you may be able to talk with your therapist via live phone or video sessions may depend on their availability
If you'd like to learn more about Betterhelp, consider reading our in-depth review.
Best for cognitive behavioral therapy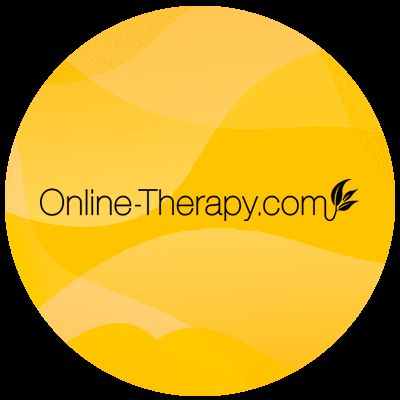 Cost: $40+ per week (charged monthly, 20% discount for the first month)
Insurance accepted: no
Platforms: website
Online-Therapy.com says they're not like other therapy platforms — they're a complete happiness toolbox. Besides daily contact with a therapist (weekdays), a subscription plan includes numerous hands-on features, including:
a journal
activity plan
worksheets
yoga videos
The whole program is based on cognitive behavioral therapy (CBT), an evidence-based approach that helps you identify and challenge negative thoughts and behaviors.
The service offers four subscription plans which are charged on a monthly basis via credit or debit card, or PayPal.
Why we chose it
Online-Therapy.com offers four subscription plans based on your individual mental health needs. All subscriptions include an eight-section CBT program with 25 worksheets.
What we like
the service offers four different subscription plans
you can easily upgrade or cancel your subscription anytime
all plans include daily contact with a therapist Monday–Friday
the whole program is based on CBT
daily journal, tests, and yoga or meditation videos are included
What to look out for
the Basic plan does not include live video conferencing with a therapist
only the Premium plan includes express replies from the therapist
Best for messaging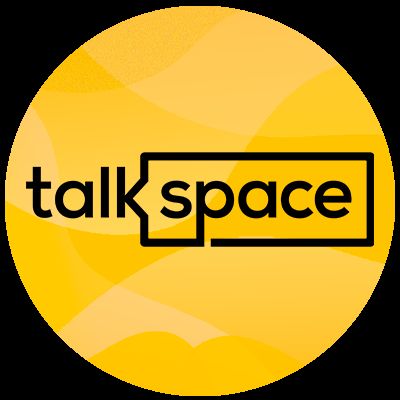 Cost: Messaging therapy $69 per week

video sessions + messaging therapy $99 per week
video + messaging + workshops $109 per week
psychiatry $250 initial visit, $125 follow-ups

Insurance accepted: yes
Platforms: iPhone, Android, website
Not everyone feels comfortable sharing personal mental health details face-to-face, and with Talkspace, you don't have to. You can text with your therapist.
The basic Talkspace online plan uses message-based therapy, so it may be convenient if you prefer to stay in touch with your therapist throughout the week or don't have time for weekly sessions. Two upper-tier programs add one or four live video sessions per month with a licensed therapist to the messaging.
Talkspace Psychiatry is also available, a separate program that matches you with a prescriber in your state who will do an evaluation and develop your treatment plan through video sessions. Talkspace Psychiatry focuses on medication management.
If who want to receive therapy in addition to psychiatry, you need to sign up for both programs. The initial evaluation session for Talkspace Psychiatry costs approximately $250, and follow-up sessions are $125.
Why we chose it
Talkspace offers three therapy subscription plans, each with a therapist response available 5 days out of the week:
message-based therapy (via text, audio, or video)
live therapy
live therapy + messaging + workshops
What we like
you can send audio, text, picture, and video messages
the service has an extensive network of mental health professionals with various specializations, including:

anxiety
depression
eating disorders

Talkspace also offers psychiatry services with medication management
Talkspace accepts insurance
you can choose from several therapy subscription plans
many users praise the service and find it helpful
What to look out for
Talkspace matches you with a therapist, but you can request someone else if needed
your therapist may not always respond to messages immediately
therapy through messaging alone could make it harder to develop a strong therapeutic relationship
costs can be difficult to determine upfront
If you'd like to learn more about Talkspace, consider reading our in-depth review.
Best for relationship therapy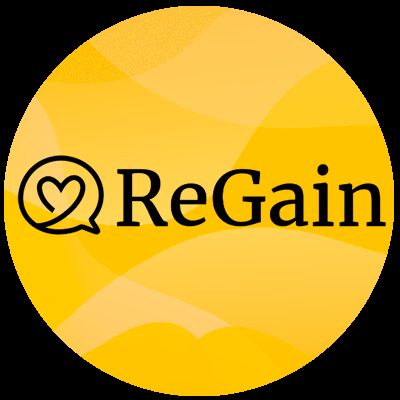 Cost: $60–$90 per week, billed every 4 weeks
Insurance accepted: no
Platforms: iPhone, Android, website
Whether you want to improve communication, navigate family issues, or build intimacy, relationship counseling can help you and your partner strengthen your relationship.
When you sign up for ReGain, a sister site of BetterHelp, you'll be matched with a professional who has experience working with people in relationships. You can message your therapist throughout the day to explore relationship challenges as they come up or schedule video sessions.
Why we chose it
ReGain offers a 24/7 private chat room where you can have an ongoing dialogue with your therapist to discuss any relationship issues that may arise.
What we like
all ReGain therapists specialize in relationship therapy
you can schedule individual chat sessions if you need to share something with your therapist one-on-one
reviewers generally say counselors are compassionate and helpful
What to look out for
ReGain doesn't accept insurance
you and your partner need to be in the same place to have a live session. While this may not be ideal for long-distance relationships, it may be beneficial for other couples as your therapy can focus on your relationship in real-time.
while you're initially matched with a therapist, you can switch if needed
If you'd like to learn more about ReGain, consider reading our in-depth review.
Best for teens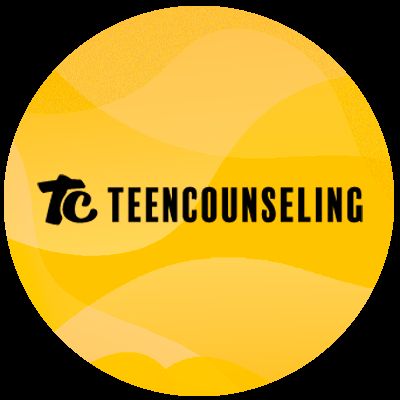 Cost: $60–$90 per week (billed every 4 weeks)
Insurance accepted: no
Platforms: iPhone, Android, website
Teen Counseling, another sister site to BetterHelp, is an online platform where teens ages 13–19 can connect with a licensed therapist via:
After registering, the parent or adult caregiver will be matched with a licensed therapist. The adult can then invite the child, who will receive an invite code via email and text.
Therapists at Teen Counseling can help adolescents with a variety of issues, including:
anxiety
stress
eating disorders
coping skills
anger
Once teens are matched with a therapist, they can communicate via:
message board
live chat
live video
phone call
Why we chose it
Teen Counseling is a unique platform in that it's specifically designed to connect teens and parents with a licensed therapist.
What we like
a flat membership fee covers therapy for both parent and teen
parents and teens have separate chat rooms where they can message the therapist privately
you can cancel your membership at any time
communication options include messaging, live chat, phone calls, or video conference
What to look out for
Teen Counseling is not a crisis line
it's not available for court-ordered therapy
parents are matched to a therapist for their teen, rather than picking their own
no refunds are available after the month is paid for
If you'd like to learn more about Teen Counseling, consider reading our in-depth review.
Best for anxiety & depression
Cost: $299 per month for therapy, $95 per month for psychiatry evaluation, plus pharmacy copay

$349 per month for psychiatry + therapy plan (plus copay or $15 per medication)

Insurance accepted: yes
Platforms: Zoom, website
Brightside offers a comprehensive treatment plan for people living with anxiety and depression. Their services include:
therapy
psychiatry
medication (excluding controlled substances)
self-care
For therapy, sessions take place via weekly video appointments and unlimited messaging. You can also complete personalized, self-paced audio lessons and practice exercises. These resources help you build important skills and habits to overcome anxiety and depression.
For psychiatry, you will first receive a full evaluation, and then Brightside psychiatrists develop a personalized treatment plan. This may include antidepressant medication delivered to your door each month.
In late 2022, Brightside introduced Crisis Care, its national online program for treating individuals with elevated suicide risk. Most other online therapy and psychiatry programs do not treat people in crisis, or those with severe mental health issues.
Crisis Care offers help to actively suicidal patients and those who have had a recent suicide attempt. It is also available to those who need follow-up care after hospitalization. It uses the Collaborative Assessment and Management of Suicidality (CAMS) framework.
Why we chose it
If you're living with anxiety or depression, Brightside is a convenient and accessible platform for fast appointments and medication delivery.
What we like
Brightside offers a free assessment
the service lets you track your symptoms and progress
medication can be delivered to your door
audio sessions help you build important skills
you can message your therapist or psychiatrist with questions
most services are available in all states, although Crisis Care is being rolled out only in select states
What to look out for
therapy subscription payments are nonrefundable
periodic check-ins are required
services are not suitable for certain disorders like substance abuse or medically unstable eating disorders
healthcare professionals do not prescribe controlled substances
Best free online therapy support group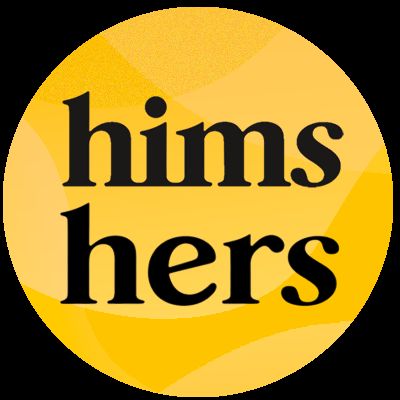 Price: Free online group; paid therapy starts at $99 per session
Insurance accepted: No
Platforms: Zoom, website, mobile app
Hims and Hers are two branches of the Hims and Hers Health telehealth company. Both sites offer free online anonymous support groups facilitated by licensed therapists and mental health professionals.
Although the company also offers paid therapy plans, the groups by themselves are free. The company also treats:
sexual health
hair loss
wellness issues
Why we chose it
While support groups are not officially therapy, participants get professional support in guided discussions, with the chance to ask questions and discuss issues with the therapist and other group attendees.
Both Hims and Hers also offer paid options for both online therapy alone or therapy+medication for treatment of anxiety and depression starting at $99 per session (medications cost extra).
What we like
groups focus on issues related to one gender, but the sessions are open to all. Groups target different issues on different days like "Healthy Coping Skills" and "Is Therapy Right for You?"
you have the choice to participate in the group discussion or just listen
you can choose to participate using video, audio, or chat. You can also remain anonymous by using a nickname or by turning your camera off
the company has a Better Business Bureau A+ rating and a customer rating of 3.8 out of 5 stars
What to look out for
these groups were offered free during the pandemic, but fees may be added later
only the support groups are free — other services require payment
group participants must be 18 years or older
To get a full snapshot of all Hers' offerings, consider our Hers Review.
Best for therapy & psychiatry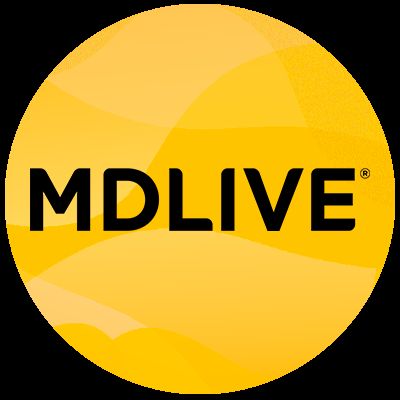 Cost: $108 per therapy session, $284 for first psychiatry appointment

$108 for follow-ups, depending on insurance coverage

Insurance accepted: yes
Platforms: iPhone, Android, website
MDLive provides medical and mental telehealth care, including both psychiatry and therapy.
Its network of trained, licensed counselors and psychiatrists offer video or phone support for:
relationship concerns
eating disorders
Children and teens ages 10 and up can also receive support on MDLive, as long as a parent or guardian creates their account.
Why we chose it
MDLive makes it easy for you to select a therapist, psychiatrist, or both, from their online database. If you have insurance, their services are cost-effective.
What we like
MDLive accepts insurance, which can lower costs significantly
you can choose your own therapist or psychiatrist
there's no monthly subscription fee
What to look out for
you may have to wait several days for an appointment
you'll need to pay for each session if your insurance doesn't cover the service
without insurance, psychiatry services are fairly expensive
psychiatry appointments last 15–30 minutes; talk therapy appointments last 45–60 minutes
Best for therapy & peer support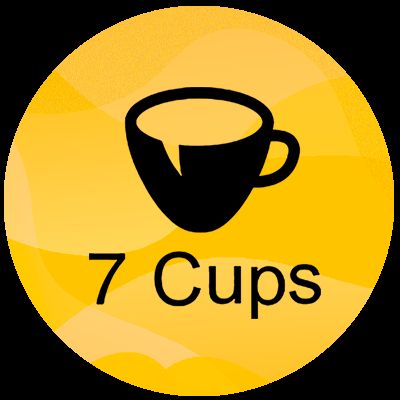 Cost: $150 per month
Insurance accepted: no
Platforms: iPhone, Android, website
Along with the convenience of message-based counseling from licensed therapists, 7 Cups also offers a unique feature: free individual or group chatting with trained listeners who offer emotional support.
These emotional support listeners aren't counselors, but many people find it helpful to simply have someone to talk with when facing stress and other life challenges.
For professional support, you can also choose to work with a qualified therapist.
Why we chose it
For a flat monthly rate, you can send unlimited messages to a licensed therapist at any time of the day. Your therapist will respond once or twice a day. You can also chat with a trained listener for no cost at all.
What we like
you can choose a listener who's had similar experiences
emotional support services are available 24/7 at no cost
7 Cups also offers listener support and community forums for teens
the app offers coping and self-help tips
What to look out for
only 180 therapists provide counseling through 7 Cups, so therapists in your state may be limited
7 Cups doesn't accept insurance
some listeners may provide better support than others
your therapist may not reply to your messages as often as you would like
Best for kids
Cost: For therapy: $109 or $129 per visit (depending on experience of your therapist)

for psychiatry: $269 for initial visit and $108 for each follow-up

Insurance accepted: yes
Platforms: iPhone, Android, website
Amwell is a telehealth service offering many types of medical services, including mental health treatment. Amwell therapy offers psychological counseling and psychiatry services via live video or phone for a number of conditions, including:
eating disorders
insomnia
bipolar disorder
anxiety
depression
Amwell has therapists in each state who are experienced in treating children ages 10–17 with parental or guardian consent.
Once you sign up, you'll choose a therapist and schedule a session, just as you might see a therapist in person. Like in-person therapy, your appointment will last about 45 minutes.
Psychiatry is also available, but only to individuals over the age of 18 and only in coordination with your primary care physician, whose name and fax number you must provide to Amwell. After your visit, the Amwell clinician will send a visit note to your doctor outlining your treatment plan.
The Amwell professional may also consult with your physician regarding any medications. No controlled substances will be prescribed by Amwell health care professionals.
Why we chose it
Amwell is a well-established healthcare platform with licensed therapists in each state who are experienced in treating children ages 10–17.
What we like
Amwell accepts insurance
you can choose your own therapist
many therapists offer evening and weekend appointments
if your insurance covers Amwell, you can easily use your Amwell account to make a medical appointment
What to look out for
services are provided via live video or phone — no text-based therapy is available
you'll be charged per session instead of a monthly subscription fee
you can't message your therapist between sessions
it may take several days to schedule your first session (which, however, may still be relatively quick compared with other services)
If you'd like to learn more about Amwell, consider reading our in-depth review.
Best for telehealth & mental health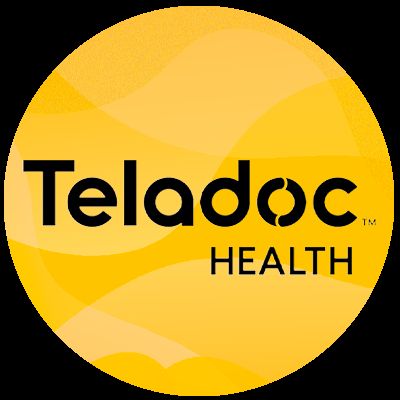 Cost: $99 per therapy appointment

$299 per psychiatry appointment

Insurance accepted: Yes
Platforms: iPhone, Android, website
Teladoc is a telehealth company that offers general medical services, including mental health treatment. Teladoc Therapy, the company's mental health arm, provides appointments with therapists, psychologists, nurse practitioners, or psychiatrists 7 days a week.
Why we chose it
Some people find having their general medical and mental health needs met by the same company saves time and effort.
After signing up, you will be offered a list of therapists or psychiatrists. You select a clinician and request an appointment. Therapy sessions are conducted via video calls or phone calls and last 45 minutes. Follow-ups for medication management generally last 15 minutes.
You can schedule another appointment after your first one, if you wish, with either the same therapist or a different one.
What we like
both psychiatrists and therapists are available
you can message your clinician between appointments
before selecting a professional, you can review their background and areas of expertise, what languages they speak, and whether they offer appointments via phone or video call, or both
What to look out for
the sign-up process can be lengthy
it can take up to 2 weeks to get an appointment
therapy services are not designed to treat severe mental illness or crises
Price
Insurance accepted?
Therapy format
BetterHelp
$60–$90 per week
no
• video
• messaging
• chat
• phone
MDLive
• $108 per talk therapy visit
• $284 per psychiatry visit
(depending on insurance)
yes
• video
• phone
Talkspace
$69+ per week
yes
• messaging
• video
• audio
ReGain
$60–$90 per week
no
• messaging
• video
7 Cups
$150 per month
no
messaging
Amwell
• $109–129 per therapy visit
• $269 initial psychiatry visit; $109 for follow-ups
yes
video
Teen Counseling
$60–$90 per week
no
• messaging
• chat
• phone
• video
Brightside
• $299 per month (therapy)
• $349 per month (therapy + meds)
yes
• messaging
• video
Online-Therapy.com
$40+ per week
no
• messaging
• video
• chat
• phone
Hims and Hers
• Free online therapy support groups
• Paid therapy starts at $99 per session
no
• video
• chat
• phone
Teladoc
• $99 per therapy appointment
• $299 per psychiatry appointment
yes
• video
• phone
In our search for the best online therapy services, we reviewed the following factors:
Cost. Is the service cost-effective? Do they take insurance? If not, is it relatively affordable?
Clinician qualifications. Are the therapists licensed professionals? Do they hold a master's or doctoral degree? How many years of experience do they have?
Ease of use. Does the site look professional, and is it easy to navigate? Is it easy to find the answers to your questions?
Accessibility. How often can you check in or contact your therapist? How many sessions can you book per week or month? All of our picks are available nationwide in the United States.
User reviews. How do current or past users rate the service? Are the reviews mostly positive?
Vetting. All services have been vetted to ensure they meet Psych Central's medical and business standards.
We've offered details on 12 specific online therapy services, but plenty of others exist.
Keeping these criteria in mind can help you find the support you need, no matter which platform you choose:
What do other people have to say about the service? You may not find many reviews for newer services. Still, a quick Google search can help you make sure the service hasn't earned overwhelmingly bad reviews.
Does the service offer support for the issue you want help with? Pretty much any platform can help with anxiety, depression, stress, or grief, but some may not offer support for conditions like bipolar disorder, PTSD, or personality disorders. It never hurts to send a quick email before signing up if you can't find the information you need.
Are the therapists licensed? How much experience do they have? This information should be clearly stated in the FAQ section, if not on the service's main page.
Can I change my therapist? A skilled, compassionate therapist still may not be right for you, so it's a good idea to make sure you can switch if you need to.
Is the service available in your state? All our recommended services are available throughout the United States. Others may be limited to certain states.
How does the service protect your privacy? Make sure the service you choose complies with HIPAA and takes other measures to secure therapy sessions and protect client confidentiality.
How much does it cost? Do they take insurance? You'll usually find this information on the service's main page or FAQ page.
You can specify your need for a culturally competent counselor when signing up for online therapy services. Sometimes you may simply just want a therapist who shares your identity or lived experiences.
A therapist's support and guidance can help anyone who wants to make changes or work through life challenges. In other words, you don't need to have mental health symptoms to benefit from therapy.
Still, whether you choose to work with a therapist in person or online, a few important facts hold true:
Progress takes time, so you may not see results overnight.
Change requires effort, and therapy isn't always easy.
The success of therapy often depends largely on the therapeutic relationship.
Therapy may not take you very far if you find it difficult to open up in your sessions. The work might feel tough and sometimes uncomfortable, even when your therapist is a great fit. That's why it's important to find someone you can work well with, so don't hesitate to try out a few therapists.
The support of a compassionate therapist, particularly one experienced in treating your individual concerns, can make all the difference as you work toward improved well-being.
The truth is that almost anyone can benefit from therapy and talking with a mental health professional. Our daily lives are filled with frequent stressors, sources of anxiety, and interpersonal conflicts that could all benefit from talk therapy.
In the past, there may have been some negative stigma around seeking therapy. But as more and more people are sharing their positive experiences with therapy, that stigma continues to decrease, removing a key barrier for people who want to seek support.
Declining stigma doesn't always go hand-in-hand with increased accessibility, which online therapy can often address. Online therapy, in particular, could benefit people with:
busy schedules
child care needs
physical or mental health conditions that make it hard to leave the house
mobility issues
unreliable transportation
homes in rural or isolated areas
a tight budget
Many mental health professionals have also begun offering telehealth support online or over the phone to handle some of these potential difficulties. Dedicated online-only therapy services have also emerged.
Can an online therapist diagnose you?
Yes, an online therapist who is licensed in their state can diagnose you. But in most states, only psychiatrists, primary care doctors, or psychiatric nurse practitioners can prescribe medications for mental health conditions.
Not all therapists provide diagnoses. Their choice may depend on many factors like their background, qualifications, and the preference of their clients.
What if I can't afford therapy?
Without insurance, the cost of therapy sessions can add up quickly, whether you choose online or in-person counseling. Online therapy does tend to cost a little less, so many people find therapy more affordable online than weekly in-person visits.
Some online therapy services, like BetterHelp, offer financial aid or discount codes to help offset the cost. You can also check your insurance plan since it could offer out-of-network benefits that reimburse you for therapy.
If online therapy remains beyond your budget, consider seeking support from a local therapist who offers distance counseling and financial assistance. Many therapists offer sliding scale fees or set aside a few low cost or free sessions for clients in need — though it's important to keep in mind that these sessions can fill up quickly.
Another option is to look for online therapists that take Medicaid. These will probably be individual practices rather than online organizations. You might search your area online or ask a local public health organization for a recommendation.
Also, see the question below about free online therapy and support group options.
If you want to learn more about how to make therapy more affordable, consider checking out our in-depth article.
Where can I talk to someone about my problems online for free?
There are many options for free online counseling, free online therapy, and other help with mental health issues. Examples include support groups, advocacy groups, and volunteer listeners. Some lesser-known options include:
EAPs: Some businesses offer mental health services through employee assistance programs (EAPs).
Health nonprofits and community clinics: Most areas in the United States have organizations that can connect you with free volunteer therapists. Try searching online for "health non-profits" plus your location.
Student health centers: Colleges and universities often provide staff and students access to free or low-cost mental health services, both in-person and online.
7 Cups. The 7 Cups online therapy platform offers free individual or group chatting with trained listeners who offer emotional support.
Crisis text line. Text HOME to 741741 to connect with a volunteer crisis counselor through the Crisis Text Line. Your text conversation will be free if you have a cell phone plan with T-Mobile, AT&T, or Verizon. Other phone networks will charge standard messaging rates.
What are the benefits of online therapy?
Scientific evidence supports online therapy as a safe, helpful form of treatment:
A 2017 review of 25 studies on mental telehealthcare notes that online therapy isn't just effective, but may have particular benefits as a more affordable approach to mental health care.
A 2018 analysis states that internet-delivered cognitive behavioral therapy (iCBT) for anxiety and depressive disorders is "effective, acceptable, and practical." The authors also note that iCBT and face-face CBT are equally effective.
However, other research, like this 2021 study, pinpoint challenges and limitations faced by online therapists, including:
lessened emotional connection
distractions to both therapists and clients in the home setting
difficulty ensuring patient privacy
trouble setting professional boundaries
A few key benefits to consider:
It's convenient. With online therapy, a 50-minute session is just that. You won't need to worry about commuting, finding an office, or parking.
It's affordable. Online therapy often costs less than in-person sessions, especially if you choose a message-based approach.
Your therapist could be available more often. In-person therapy involves once-weekly sessions, but with some online therapy platforms, you can message your therapist and get replies on a daily basis.
You have more therapists to choose from. Online therapy offers the chance to connect with many therapists licensed in your state, making it easier to find a therapist who specializes in your concerns.
It can make the therapy process less challenging. Whether you don't want to share personal details out loud or have difficulty leaving home for medical or mental health reasons, online therapy puts support within a more comfortable reach.
What happened with BetterHelp?
In March 2023, the Federal Trade Commission (FTC) issued a proposed order banning BetterHelp from sharing consumers' health data — including information about consumers' mental health — for advertising purposes.
It also ordered BetterHelp to pay $7.8 million to consumers to settle charges over allegedly revealing data to third parties like Facebook and Snapchat despite promises to keep it private.
The order was open for public comment and now awaits the final FTC decision.
Is Talkspace legit?
Talkspace has a long track record, having launched the company in 2012 and its app in 2014. It uses a network of licensed therapists and psychiatrists throughout the country.
However, it has a B rating from the Better Business Bureau (BBB) and an average BBB user review rating of 1 star out of 5.
The lower ratings stem partly from an earlier lack of transparency about fees. And there is a 2023 class action lawsuit against Talkspace for allegedly charging for services never rendered.
Talkspace now includes its fee structure on its website. It has a large number of users and almost a decade of service to back its credibility. But you may want to double-check the fees upfront to make sure you understand the structure.
Is therapy as effective online?
Both the American Psychological Association and the American Psychiatric Association have given tentative nods to online therapy, but they advise practitioners and clients alike to exercise discretion regarding issues of confidentiality, standards of care, informed consent, and security.
The bottom line is that while therapy can be effective either in-person or online, its overall success will depend on you finding a good fit with both your therapist and the type of therapy offered.
If you choose to seek therapy elsewhere, consider these tools to access support:
While online therapy may not be right for everyone, it does open up options for accessible, compassionate care.
The right kind of support can make a big difference. The increasing availability of online therapy means you can still find that support, even when in-person sessions don't work for you.
Want to learn more about starting therapy? Psych Central's How to Find Mental Health Support resource can help.