We include products we think are useful for our readers. If you buy through links on this page, we may earn a small commission Here's our process.
Psych Central only shows you brands and products that we stand behind.
Our team thoroughly researches and evaluates the recommendations we make on our site. To establish that the product manufacturers addressed safety and efficacy standards, we:
Evaluate ingredients and composition: Do they have the potential to cause harm?
Fact-check all health claims: Do they align with the current body of scientific evidence?
Assess the brand: Does it operate with integrity and adhere to industry best practices?
We do the research so you can find trusted products for your health and wellness.
Online therapy is becoming more popular. Talkspace and BetterHelp are two major online therapy providers you may be considering.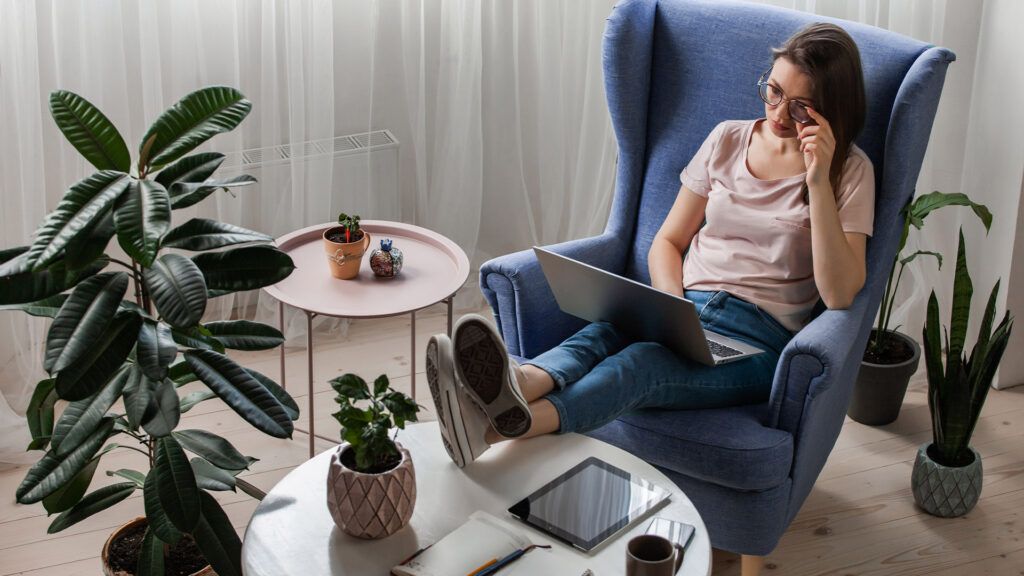 Telepsychology services, such as BetterHelp and Talkspace, allow you to work with a therapist from any location as long as you have an internet connection.
Research has shown that web-based mental health care (i.e., telepsychology) has helped people manage many mental health conditions, including:
Still, you may be curious how different online therapy options, like BetterHelp and Talkspace, stack up against each other.
How we researched BetterHelp and Talkspace
Before we recommend a telehealth service, it goes through a vetting process where we consider some of the following factors:
Clinician qualifications. Are the therapists licensed, accredited clinicians? Do they hold a master's or doctoral degree? How many years of experience do they have?
Cost. Is the service cost-effective? Do they work with insurance providers? If not, do they keep the prices reasonable?
User reviews. Are current users happy with their personal therapist and the service in general?
Ease of use. Does the site look professional, and is it easy to navigate? Is it easy to find the answers to your questions?
Accessibility. How often can you check in or contact your therapist? Are the customer service representatives responsive?
Betterhelp is self-described as the world's largest therapy platform.
The service works with a large network of licensed mental health professionals who specialize in a wide range of conditions, including:
Since 2013, the online platform has connected more than 2.7 million users with licensed therapists via:
video
messaging
live chat
phone
The service will set you up with a licensed therapist within about 24 hours after submitting your questionnaire.
Pros and cons
BetterHelp is a well-established therapy service with a large network of mental health professionals.
You're matched with a therapist within a day and can switch easily if you find that the therapist isn't a good fit for you.
Your subscription provides at least one live video session per week along with unlimited messaging.
Financial assistance is available to some clients.
It's possible to remain anonymous with your therapist.
BetterHelp offers a 7-day free trial.
The service is available in the United States and the United Kingdom.
Your therapist is chosen for you based on an algorithm (though switching is possible).
BetterHelp does not accept insurance.
BetterHelp does not offer psychiatric services (medication management).
BetterHelp therapists are not permitted to diagnose conditions.
In April 2022, Mozilla gave BetterHelp a *privacy not included label, raising concerns about its privacy and security measures.
If you'd like to learn more, consider reading our in-depth review of BetterHelp.
Talkspace is another well-established therapy platform offering text-based therapy with optional live video sessions. Founded in 2012, Talkspace says they've served more than 1 million users.
Once you sign up, you can message your therapist 24/7, and they'll respond at least once a day, 5 days a week.
In addition to talk therapy for adults, Talkspace offers:
psychiatry
teen therapy for ages 13 to 17
Pros and cons
You can keep in touch with your therapist daily.
It may be good for people who prefer texting over face-to-face videos.
After an initial matching appointment, you can choose your therapist from a small pre-selected group.
Psychiatry services are available to adults.
Talkspace offers three subscription plans.
The service works with many insurance providers.
Talkspace offers therapy for teens ages 13 and up.
Optional video sessions with your therapist aren't included in the basic subscription plan.
Therapy through messaging alone may make it harder to develop a strong therapist-client relationship.
Talkspace doesn't list exact prices for their therapy services on their website anymore. They just mention in general terms that pricing may vary based on your location and therapist availability, so you won't find out how much your prescription may cost until you sign up.
The company uses artificial intelligence (AI) to analyze some conversations between therapists and their clients to improve their service. You can inquire about opting out of this.
In April 2022, Mozilla gave Talkspace a *privacy not included label, raising concerns about its privacy measures.
If you'd like to learn more about Talkspace, consider reading our in-depth review.
Cost
Pause subscription?
Types of service
Age
Insurance?
Communication format
BetterHelp
$60–$90 a week (billed monthly)
• up to 3 weeks
therapy
18+
no
• video
• messaging
• chat
• phone
Talkspace
• Therapy: $260+ a month
• Psychiatry: $199 initial visit; $125 follow-ups
• up to 7 days
• therapy
• psychiatry
• 13+ for therapy
• 18+ for psychiatry
yes
• messaging
• video (extra cost)
BetterHelp vs. Talkspace sign-up process
BetterHelp
To sign up for BetterHelp, you'll answer a questionnaire designed to determine your goals for therapy and your preferences for a therapist (gender, age, etc.). Then, within 24 hours, an algorithm will match you with a therapist based on your answers.
Talkspace
To sign up for Talkspace, you'll enter a private chat room where you'll speak with a matching agent who's also a licensed mental health professional. The agent will ask you a few questions about yourself and your preferences and goals for therapy.
Once the intake process for Talkspace is complete, you'll be given a choice of licensed and accredited therapists. If none of these therapists feels like a good match for you, you can ask to see others. Once you've made your choice, it can take a day or two to interact with your therapist.
BetterHelp vs. Talkspace therapist qualifications
BetterHelp and Talkspace work with various licensed, accredited, and experienced clinicians.
These may include:
psychologists (PhD/ PsyD)
licensed marriage and family therapists (LMFT)
licensed clinical social workers (LCSW / LMSW)
licensed professional therapists (LPC)
BetterHelp
All of the clinicians at BetterHelp have at least 3 years and 1,000 hours of hands-on experience. Potential therapists must complete a case study exam and be evaluated in a video interview. According to the site, only about 20% of the therapists who apply to work with BetterHelp are accepted to the platform.
Talkspace
Talkspace therapists must pass a review and evaluation and are consistently monitored for their performance.
BetterHelp vs. Talkspace types of treatment
BetterHelp
BetterHelp says its service works for adults with different mental health conditions, including:
depression
relationship issues
The trained therapists may use a range of approaches, including:
BetterHelp therapists can't diagnose conditions or prescribe medication.
Talkspace
Talkspace works with an extensive network of mental health professionals with various specializations, including:
anxiety
depression
trauma
chronic illness
LGBTQIA+ issues
parenting
Talkspace also offers sleep therapy and psychiatry services, including medical care and medication management from licensed psychiatrists.
BetterHelp vs. Talkspace communication style
BetterHelp
Once BetterHelp matches you with a therapist, you'll have a "room" where you can talk with your counselor. Your conversations with the therapist are private, so the conversation stays between you.
During scheduled therapy sessions, you communicate with your therapist via:
video chat
phone call
live chat
Live chat is similar to text messaging, so your therapist can respond in real-time during your therapy session.
You can message your therapist outside of therapy sessions through a messaging service similar to email.
Talkspace
With Talkspace, you can live chat with a matching agent to answer your questions before signing up.
If you subscribe to the basic Talkspace plan, you won't get live therapy sessions, but you can send a phone, video, or written message to your therapist any time of day or night with no limit on the number of messages.
Talkspace says its therapists will get back to you daily 5 days a week. They may not be available to respond to you immediately during their time off during the week.
You can pay for one-off therapy sessions where you talk directly with your therapist. You can also pay for a higher-cost subscription that includes regular live video calls with your therapist.
BetterHelp vs. Talkspace cost
BetterHelp
A BetterHelp subscription costs $60 to $90 a week. You're billed monthly.
The company says the cost is based on:
your location
your preferences
the availability of a therapist
Cancellation is simple and takes effect immediately.
Online reviewers have noted that healthcare insurers don't retroactively cover the cost of BetterHelp services. However, if you're curious whether your insurer covers BetterHelp, check directly with the insurer.
Neither Medicare nor Medicaid cover BetterHelp therapy services.
Talkspace
The price you'll pay with Talkspace depends on:
the package you purchase
your location
therapist availability
There are three packages for online therapy. Talkspace doesn't list price ranges for their packages on their website. They state that the pricing may vary depending on location and availability.
Psych Central tried to reach out to Talkspace to confirm their pricing but did not reply. Therefore, the prices listed below are estimates based on older information.
The 3 therapy subscriptions ranged from $260 a month with no live therapy sessions to $396 a month with 4 live therapy sessions.
Talkspace also offers couples therapy, which previously cost $396 a month, or $1,068 every 3 months. This includes unlimited messaging and a weekly live therapy session.
Therapy sessions for teens were previously listed at $260 a month and included unlimited messaging but no live therapy.
Psychiatrist appointments are always live. The first session costs $199. Subsequent sessions are $125 a session.
Several health insurers cover the cost of Talkspace, but Medicare and Medicaid do not.
BetterHelp and Talkspace both offer web-based therapy from qualified therapists that you can access any time online. Both services may be great options for people who want to access mental health care but find it hard to travel to a clinic for in-person care.
You'll need to be comfortable using computers for both services and have a good internet connection. They're both:
safe
private
quick
more affordable than in-person therapy sessions
Both allow you to switch therapists if you're not satisfied with the service assigned to you.
The costs for each service are roughly similar, but it depends on the plan and services you want. If you want to compare costs, consider looking into this directly with each platform.
If you're in a crisis, neither service may be right. Instead, you can seek help right away by calling a crisis helpline or going to the emergency room.
If you're having thoughts of suicide or self-harm, you can access free support right away with these resources:
BetterHelp may be the right choice for you if:
You want live therapy sessions with a lower-cost plan.
You'd prefer not to have your conversations analyzed by artificial intelligence.
Talkspace may be the right choice for you if:
You need insurance coverage for your therapy.
You want your mental health care professional to be able to diagnose your condition or prescribe medication.
You need therapy for a teen ages 13 to 17.
You'd prefer to choose between three potential therapists rather than being assigned one.
The differences between BetterHelp and Talkspace are really in the details. Both offer similar services at similar prices.
Before you start looking for therapy options, it's a good idea to decide what you want and need from a therapy service and what other boxes you need that service to tick — like insurance coverage or the ability to prescribe medication.
With your needs and preferences clearly in mind, you can compare and contrast the details of these services with others and make an informed decision.
And at the end of the day, if you don't like using Talkspace or BetterHelp, you can always cancel your subscription and look for other online therapy options.