We include products we think are useful for our readers. If you buy through links on this page, we may earn a small commission. Here's our process.
Psych Central only shows you brands and products that we stand behind.
Our team thoroughly researches and evaluates the recommendations we make on our site. To establish that the product manufacturers addressed safety and efficacy standards, we:
Evaluate ingredients and composition: Do they have the potential to cause harm?
Fact-check all health claims: Do they align with the current body of scientific evidence?
Assess the brand: Does it operate with integrity and adhere to industry best practices?
We do the research so you can find trusted products for your health and wellness.
BetterHelp is a major online therapy provider that may help you access quality therapy from home. Follow along for our take on this platform.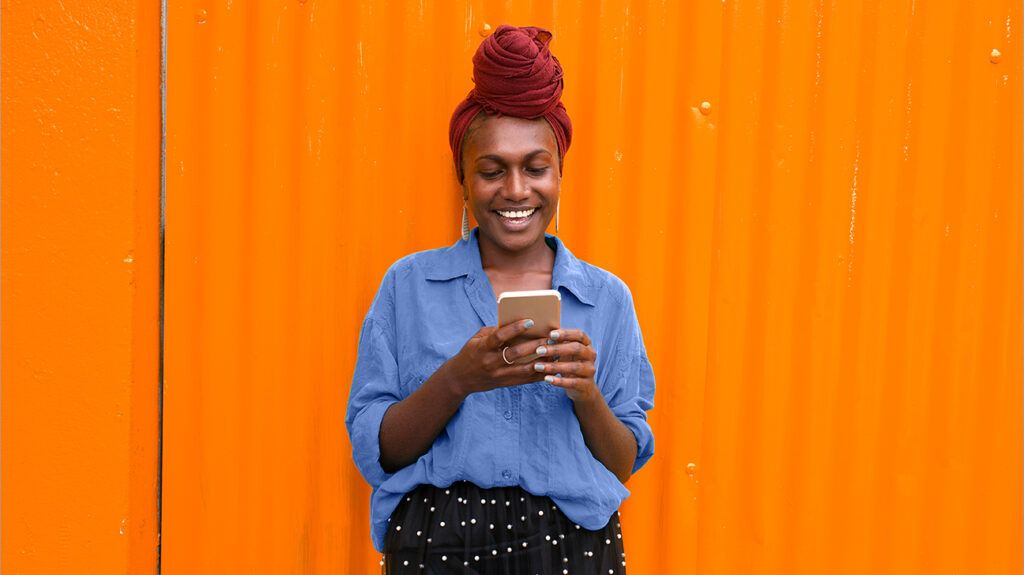 If you're considering self-harm or suicide, help is available
If you're having thoughts of suicide or self-harm, you can access free support right away with these resources:
The National Suicide Prevention Lifeline. Call the Lifeline at 800-273-8255, 24 hours a day, 7 days a week.
The Crisis Text Line. Text HOME to the Crisis Text Line at 741741.
The Trevor Project. LGBTQIA+ and under 25 years old? Call 866-488-7386, text "START" to 678678, or chat online 24-7.
Veterans Crisis Line. Call 800-273-8255, text 838255, or chat online 24-7.
Deaf Crisis Line. Call 321-800-DEAF (3323) or text "HAND" at 839863.
Befrienders Worldwide. This international crisis helpline network can help you find a local helpline.
People are using online therapy tools now more than ever. Still, it can be tricky to navigate the vast offerings of telehealth providers to figure out which service is the best for your situation.
BetterHelp pairs users with licensed therapists for web-based therapy sessions.
The company says it offers people the chance to access e-counseling services anytime and anywhere, but you may be curious whether BetterHelp is all it's said to be.
BetterHelp offers therapy services online. The California-based company launched in 2013.
At this writing, the platform says it has more than 24,000 licensed therapists and has hosted more than 202 million messages, live chats, phone calls, and video sessions. The company says its service has helped more than 2.7 million people.
Here are some quick facts about BetterHelp:
BetterHelp is an online therapy platform connecting users to licensed therapists.
You can work with a therapist via your computer, smartphone, or tablet.
A subscription ranges from $60 to $90 a week, billed monthly.
You can remain anonymous with your therapist if you prefer.
Here's a summary of the pros and cons of getting therapy through BetterHelp.
What's great about BetterHelp?
Here are some of the pros of BetterHelp:
You have online access to experienced therapists.
You can remain anonymous with your therapist.
You get unlimited messaging with your therapist.
Changing therapists is reportedly easy.
The app and website are easy to navigate.
The service is generally more affordable than in-person therapy.
You can try the service for free for 7 days.
It's available in the United States and the United Kingdom.
Our Healthline Associate, Heather Riesebeck, tried BetterHelp for about a month and loved that number of options there were for her therapy sessions, and how flexible they were. Riesebeck said BetterHelp is a "good fit for users who are motivated and committed to pursuing therapy, but may want flexibility in their appointments…it is very easy to cancel or reschedule appointments."
Heather also mentioned how she had high expectations since her prior experiences had been very positive, and she was "very impressed with the quality of the sessions."
What are the downsides of BetterHelp?
Here are some cons to consider before trying BetterHelp:
There are no psychiatrists on staff, so clients cannot receive prescriptions for medications.
BetterHelp therapists will not diagnose conditions.
Your insurance may not cover the costs of BetterHelp.
The platform doesn't give its users control over the therapist it selects for them (though you can switch).
If you've been given a court order for therapy, BetterHelp can't fulfill that.
The platform may be difficult to use if you don't have consistent access to the internet or phone services or a private space for therapy sessions.
How we researched BetterHelp
To fully understand BetterHelp's platform, we analyzed the company's website to gain as much information as we could and researched reviews on BetterHelp. We read customers' comments and looked at how other trustworthy websites scored BetterHelp. We also had one of our editors, "Cory," review the brand. Their comments are mentioned throughout. We are keeping them anonymous for their protection.
Here's a bit more info on our integrity policy:
The goal of our editorial team is to be a trusted ally in your journey to wellness.
The linked products and services we feature go through a rigorous vetting process.
All of our content is editorially independent, and we keep a healthy separation between our business and editorial teams.
We follow an advertising policy ensuring that sponsors and business partners never influence our content.
We don't publish any health content until our medical affairs team has reviewed it and verified that it's medically accurate and aligned with current standards of care.
You can connect to BetterHelp on your computer, tablet, or smartphone. Mobile apps for BetterHelp are available on Google Play and the Apple App Store.
Sign-up process
To get you started, BetterHelp asks you to complete a questionnaire about why you're seeking therapy, as well as information about the conditions or issues you're living with, plus your preferences regarding a therapist (i.e., age, gender, religion, language). Our tester Heather loved this options, and found the registration process very easy. "I was [also] able to elaborate beyond the multiple choice questions to share more details, but this was an optional aspect of the survey."
An algorithm will pair you with a licensed therapist based on your answers. This process helps narrow down the options to get a therapist who best meets your needs. According to BetterHelp, getting paired with a therapist takes about 24 hours or less.
Cory, our editor who tried BetterHelp, said it took less than 2 hours to be matched with a therapist. They were pleasantly surprised with the therapist they were matched with.
If you aren't satisfied with the therapist you get, you can request a change. The platform makes it simple to find a new match.
You can receive therapy from BetterHelp for as long as you'd like.
Communicating with your therapist
Once BetterHelp has paired you with a therapist, you'll get a "room" where you can communicate privately and securely with them.
You can choose to do your therapy sessions via video chat, phone call, live chat, or messaging similar to email. Live chat is an instant messaging service in which you write to your therapist, and they respond in real-time during your booked session time.
If you want to communicate with your therapist outside your scheduled therapy sessions, you can message them, and they will message you back. This method is like email, so it's not a real-time chat.
Types of treatment with BetterHelp
In general, BetterHelp says its services can work well for people looking to improve their quality of life. The company states that its therapists can help with issues such as:
parenting
relationships and family issues
LGBTQIA+ related matters
The service provides counseling for adults but not minors, though BetterHelp's sister site, Teen Counseling, is available for teens 13 to 17.
In one-on-one counseling, therapists offer common mental health therapies, including:
The therapeutic approach is up to you and your therapist.
There's also an option for group therapy, known as groupinars. BetterHelp's group sessions tend to contain about a dozen individuals, and the focus of the sessions generally revolves around:
medical problems
relationship problems
grief
Qualified therapists
If you decide to try BetterHelp, rest assured that your therapist will be a trained and certified specialist. The company works with:
psychologists
licensed professional counselors
clinical social workers
marriage and family therapists
All have at least 3 years of experience in the field with at least 1,000 hours of practice, according to the company website.
After Riesebeck was matched with her therapist, Heather's therapist "provided information on her education, professional work, brief bio, counseling style and philosophy, motivation for what she does, areas she specializes in, clinical approaches, and options for communication."
BetterHelp says employed therapists are licensed and accredited. All have a master's or doctoral degree in the area they specialize in.
In addition, therapists must have received certification from the professional board in their state, which requires standard education, exams, and practice.
A subscription to BetterHelp ranges from $60 to $90 a week. The company will bill you every 4 weeks. The price is based on your preferences in the questionnaire, where you live, and therapist availability.
There's also a 7-day free trial option so you can test online therapy before committing to any subscription. Even once you subscribe to a plan, you can cancel your membership at any time if you're unsatisfied.
In addition, you can choose to request financial aid from BetterHelp, according to anecdotal sources. There's often a reduced fee for qualifying clients, which might include:
students
veterans
people living with disabilities
low-income households
individuals impacted by COVID-19
Health insurance, Medicare, or Medicaid don't generally cover the cost of therapy from BetterHelp. However, if your insurance provider offers mental health benefits, you may want to look into whether they will cover BetterHelp and their terms.
Does BetterHelp accept insurance?
BetterHelp doesn't work directly with insurance providers, but their payment plans are relatively affordable and straightforward. Financial aid is available to users who can't afford the standard price.
If you want to learn more about BetterHelp and insurance, consider reading our in-depth article on the topic.
According to the company website, BetterHelp uses a 265-bit encryption system that keeps user information confidential and compliant with patient data protection laws. However, under guidance by state, therapists may be required to share personal information when necessary. For example, if you pose a threat to yourself or another individual, the BetterHelp therapist will need to provide your information to the proper people, according to each state's guidelines.
When you sign up with BetterHelp, you don't have to enter your full name. Instead, you can choose a nickname your therapist can call you.
Also, the platform will request emergency contact information from you, which your therapist will use only if they think you or someone else may be in danger.
BetterHelp has an overall positive reputation. The Better Business Bureau, a nonprofit organization that posts a company's consumer ratings online, showed a rating of 4.09 out of 5 stars for BetterHelp, with 387 reviews at the time of this writing.
Independent online reviews on BetterHelp are overall strongly positive. However, some note that their insurance didn't cover their BetterHelp subscription cost.
Privacy policy
BetterHelp does collect data on its clients, but it doesn't sell this data for marketing. The only data BetterHelp collects is:
website and specific website page visits
clicked links
account registration personal information
transactional actions
login activity
You can learn more about BetterHelp's privacy policy here.
Controversies
Though BetterHelp has been beneficial for some of their clients, there are controversies that call into question BetterHelp's privacy policies, qualifications of their therapists, and use of their marketing.
In March of 2023, the Federal Trade Commission released a notice that BetterHelp had been releasing its' customers private and sensitive data to advertising platforms, and that the company was asked to pay $7.8 million to "consumers to settle charges that it revealed consumers' sensitive data with third parties…for advertising."
There were also some cases of influencers using affiliate links for BetterHelp, earning a commission for every time one of their followers started using BetterHelp's therapy services.
On BBB's website, there are multiple complaints that mention and discuss how the therapist a client was assigned wasn't helpful at all. Newsweek also wrote a piece about how many users had therapists who were late, didn't show up, or didn't focus on their client's needs at all.
Our editor Cory didn't have such a violent experience, but they did notice how in some of their sessions with their therapist, the therapist seemed checked out and distracted. Cory noticed their therapist would half-heartedly engage sometimes instead of having full focus on the issue they were sharing with them.
Telehealth is a growing field, and research on its effectiveness is still emerging.
Telehealth is web-based healthcare in which a healthcare professional and a person seeking treatment interact remotely via voice or video chat, or text.
A 2019 study assessed the effectiveness of BetterHelp for treating depression.
It found that 37.8% of participants had improved significantly, 62% had a partial response, and 19.8% were classified as being in remission after receiving therapy from BetterHelp for 3 months.
The researchers suggested that web-based psychotherapy like from BetterHelp showed promise for helping people overcome barriers to getting therapy.
Research on telehealth has shown it may be effective for people with many mental health conditions.
A 2016 review of high quality studies found that internet-delivered CBT sessions with a therapist reduced various anxiety symptoms at least as much — and sometimes more than — in-person CBT sessions with a therapist.
Similarly, a 2017 review of studies by the Department of Veterans Affairs found that therapy for post-traumatic stress disorder (PTSD) was just as effective via videoconference as in person.
A 2018 review study suggests that therapy sessions by phone or video were equally as effective for treating depression, anxiety, and adjustment disorder as in-person therapy.
BetterHelp also notes that one of the advantages of e-counseling is that you can always look back at the messages you've exchanged with your therapist. This way, you can refresh your memory about any advice or insights you've discussed.
Most online reviews of BetterHelp appear to be positive.
At this writing, out of 4,100 reviews on Trustpilot, 84% of BetterHelp users rated the service as "excellent," and 9% rated their experience as "bad." This usually had to do with the reviewer's personal experience with their therapist.
The BetterHelp app received 4.8 stars from more than 67,300 reviews on the App Store. On Google Play, the BetterHelp app received 4.7 stars from more than 26,000 reviews.
BetterHelp is an entirely online therapy service, so there are some key differences to keep in mind when comparing online and in-person therapy. One is not better than the other, but the experience can be quite different.
Cost
The main upside of online therapy with BetterHelp is that BetterHelp tends to be a more affordable option than in-person therapy.
Communication
While in-person therapy provides only live sessions, generally once a week, BetterHelp provides more frequent communication options.
For instance, BetterHelp gives clients the option to communicate with a therapist via messaging several days a week, in addition to a virtual live therapy session.
Time commitment
Since there's no commuting for online therapy, it tends to be easier to fit into clients' schedules than in-person therapy.
Matching with a therapist
Often the most challenging part of beginning therapy is finding a therapist. Since BetterHelp is online, there are more therapists to choose from, and finding a compatible therapist may take significantly less time and effort.
Still, keep in mind that BetterHelp initially matches you with a therapist and doesn't allow you to choose from several options right from the start.
Technical difficulties
The biggest downside of online therapy is that there can be technical issues that disrupt a virtual therapy session. A glitch from your computer or drop in the Wi-Fi signal is not ideal when you're opening up to a therapist about your personal life.
Body language
With online therapy, a therapist can observe less of their client's body language when in a session. Even if a therapy session is a videoconference, therapists generally only see from the shoulders up.
Therapists often rely on their client's body language to assess their emotions.
BetterHelp and Talkspace are both online therapy providers.
Here's a brief overview of how they compare:
BetterHelp
Talkspace
Cost
$240–$360 a month
$260–$396 a month
Therapy formats
• individual
• couples
• group therapy
• individual
• couples
• psychiatry
Age groups served
adults ages 18 and older
teens and adults
Interaction methods
• live video chat
• live phone call
• live chat
• messaging
• phone, video, or written message
• 1–4 live sessions for higher packages
Medication prescription
No
Yes
BetterHelp tends to be a better option for clients who want affordable live virtual therapy sessions. In contrast, Talkspace may be a better option for those interested in messaging their therapist daily and want the ability to have medication prescribed to them.
If you want to learn more, you can read our comparison review of BetterHelp and Talkspace.
You may benefit from BetterHelp if you:
need flexible scheduling
are seeking counseling for adult individuals, couples, or groups
have limited mobility or find it hard to leave the house
may find it hard to travel to a physical clinic location
have limited availability during typical opening hours
are caring for children
have a lower budget
don't have mental health insurance coverage
want to remain anonymous with your therapist
are new to therapy and are figuring out what you need
On the other hand, you may not find BetterHelp useful if you:
are living with a severe mental illness
aren't comfortable using computers
are in a crisis
have thoughts of suicide or hurting others
are living with substance use disorder or experiencing withdrawal symptoms
want to get a medication prescription
feel unsafe or have urgent needs — if this is the case, consider contacting crisis services
don't have a reliable internet connection
Is BetterHelp actual therapy?
Yes, BetterHelp connects users with licensed mental health professionals who can provide psychotherapy through online channels.
How long are BetterHelp sessions?
Therapy sessions at BetterHelp are typically 30 minutes, though some therapists may allow for longer sessions upon request.
Is BetterHelp HIPAA compliant?
Yes, BetterHelp's privacy policy and security measures indicate that the company is HIPAA compliant. Still, according to a 2021 Consumer Reports article, this HIPAA compliance may only start once you have created an account. Plus, in April 2022, Mozilla raised concerns about BetterHelp's privacy and security practices, giving the company a *privacy not included warning label.
Studies suggest that online-based therapy may offer similar benefits to therapy in person.
BetterHelp is one of the largest providers of online counseling services. The company offers a secure, easy-to-use platform and qualified therapists. The subscription cost may be lower than in-person sessions with a qualified therapist.
In addition, web-based therapy offers users the chance to access a therapist from anywhere at any time of day or night and switch therapists to help you find the right fit.
Some people may prefer the experience of working with a therapist in person.
However, for those who want to give web-based therapy a try, BetterHelp is a good option. The company offers a free 7-day trial, so you could consider signing up for this to sample the service at no cost to see if it may be a good fit for you.