We include products we think are useful for our readers. If you buy through links on this page, we may earn a small commission. Here's our process.
Psych Central only shows you brands and products that we stand behind.
Our team thoroughly researches and evaluates the recommendations we make on our site. To establish that the product manufacturers addressed safety and efficacy standards, we:
Evaluate ingredients and composition: Do they have the potential to cause harm?
Fact-check all health claims: Do they align with the current body of scientific evidence?
Assess the brand: Does it operate with integrity and adhere to industry best practices?
We do the research so you can find trusted products for your health and wellness.
Talkspace is an online therapy service that offers secure, text-based therapy with optional live video sessions.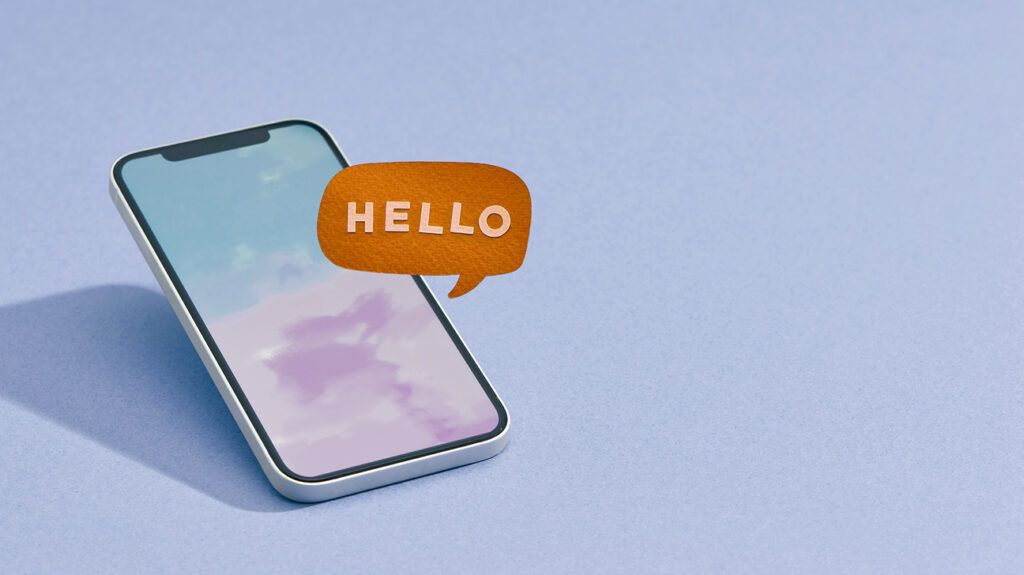 Online therapy services are revolutionizing the way we get therapy — giving people more options for where and how they connect with a mental health professional.
Talkspace is an established online therapy service that allows you to talk with a therapist from anywhere via your computer or mobile device.
The subscription service matches you with a qualified therapist. Then you can exchange text, voice, or video messages with them in a one-on-one conversation. The higher-priced plans also allow you to schedule weekly or monthly live conversations.
How we researched Talkspace
Psych Central places great value on integrity, so we take the time to vet all products and services before publishing reviews or recommendations. This vetting process includes the following factors:
Price point. This includes considering the accessibility of quality services.
Background of featured experts. We make sure to look into the expertise of the clinicians involved in the service we discuss.
Communication. This includes the frequency that you can speak with your clinician and the ease of accessing customer service options.
Ease of use. No one wants to deal with a wonky site or app when looking for help, so it's important to us that options aren't too complicated.
Reviews. We look into real feedback from folks who have used the product or service.
If you'd like to learn more, this page explains the vetting process in greater detail.
Talkspace is based in New York City. According to its website, 2.9 million have engaged with the site for different services. The company describes its service as a safe, easy, and quick way of connecting with a therapist to improve your mental health.
Before choosing Talkspace, consider weighing the pros and cons. Here's what's great about it and a few drawbacks.
What's great about Talkspace?
You can talk with your therapist from anywhere if you have a computer or mobile device and an internet connection.
The service can connect you with a psychiatrist who can evaluate you and prescribe medication that you can pick up from your local pharmacy.
Talkspace will match you with a psychiatrist licensed in your state.
You can choose your therapist from three options, allowing you to somewhat customize your experience.
You can switch therapists whenever you want at no extra cost.
Many health insurances cover Talkspace services.
The platform encrypts your conversations and offers a password-secured login system to keep your data private.
What are the drawbacks of Talkspace?
Exact pricing information for Talkspace isn't available until you sign up.
Live sessions with a therapist are available only with higher-priced plans.
You may find the service pricey, especially if you don't have health insurance.
Online reviewers have mentioned that if you cancel your subscription within the month, Talkspace will still charge you for the entire month.
Medicare and Medicaid don't cover Talkspace services.
Talkspace may analyze your conversations with your therapist using artificial intelligence (AI). Though
Talkspace removes your name to ensure anonymity. Some people may not be comfortable with this.
Though you may be able to get help from a therapist within a few hours of signing up, Talkspace isn't for those in a crisis.
If you're having thoughts of suicide or self-harm, you can access free support right away with these resources:
Talkspace is based online and doesn't offer in-person therapy. If you're comfortable communicating by computer and mobile app, this service may be for you. In this case, it may even be a good replacement for face-to-face therapy.
Talkspace may be particularly useful for people looking for convenience, limited face-to-face contact, or better service with their schedule.
For example, online therapy may be the right fit for you if you:
live in regions without many mental health care options
have limited mobility
have young children
have a busy schedule
are stuck at home during a pandemic
Talkspace offers flexible plans that are billed monthly. There's no need for long-term contracts, and you can cancel at any time. The website claims Talkspace services cost about 80% less than in-person therapy sessions, but this claim could not be vetted or verified.
Though Medicare and Medicaid are not accepted, Talkspace's therapy option has several insurance partners. So, if you currently have health insurance, it may be covered.
Talkspace offers occasional discounts for its services, with a noted promotion of $100 off therapy services and $50 off psychiatry services.
Monthly packages for individuals
A downside of Talkspace is that the company no longer posts pricing on its website. Talkspace states in more general terms that "pricing will vary based on where you live and the network availability of therapists in your area." You'll see the exact pricing only after you've signed up.
Psych Central reached out to Talkspace to confirm its current pricing ranges but didn't receive a reply. The prices listed below are estimates based on older information. Rates may be higher now, and the information below is only a general guide.
Online therapy with Talkspace comes in three basic packages. The basic plan includes only unlimited messaging with your therapist. Higher cost plans include live video calls with your therapist and unlimited messaging. The options are:
Unlimited Messaging Therapy Plus: was $260 a month. Doesn't include live therapy sessions.
Unlimited Messaging Therapy Premium: was $316 a month. Includes 1 live therapy session of 30 minutes.
Unlimited Messaging Therapy Ultimate: was $396 a month. Includes 4 live therapy sessions of 30 minutes.
You can save money on the above plans if you pay every 3 or 6 months rather than monthly.
Other packages
Relationship therapy plans used to cost $396 a month or $1,068 every 3 months. This therapy is still available, but the exact pricing is no longer listed on the Talkspace website.
The relationship therapy plan includes unlimited messaging and a weekly live call with your therapist.
Teen therapy plans used to cost the same as the basic online therapy package. This includes unlimited messaging but doesn't include live therapy sessions.
Psychiatry pricing
Visits with a psychiatrist are live, and you pay per session. In 2020, an initial session cost $249, and follow-up sessions cost $125 each. It's unknown whether the pricing has changed. You can book sessions directly with your psychiatrist.
One 2017 research article on Talkspace found that text therapy costs about 42% more than traditional therapy. This therapy also reduced wait times significantly compared with in-person therapy.
The service accepts insurance from dozens of benefit providers. You can search for yours easily on the Talkspace website to see whether you're covered.
Talkspace isn't available through Medicaid or Medicare, and the service doesn't appear to offer financial aid.
Talkspace works with Android, iPhone, and iPad apps on computers and mobile devices. The apps send you notifications and emails to remind you of appointments and alert you when your therapist has messaged you.
Sign-up process
Signing up for Talkspace is quick and can be done within minutes.
You start by visiting the company website. The service will give you a brief assessment, asking you questions about yourself and what type of therapy and therapist you're looking for.
Then Talkspace will come back to you with a list of three therapists they recommend based on your assessment.
You can choose one of the provided options and expect to start your therapy sessions within a couple of days. Talkspace suggests that people are usually matched with a therapist within a day, but online reviews report it could take up to 2 days. If you want an appointment with a Talkspace psychiatrist, we suggest booking one at least 48 hours in advance.
Getting in touch with your therapist
Once you've signed up online, you can regularly connect with a therapist by phone, video message, or chat. All messages are recorded and sent back and forth between you and your therapist.
Depending on your subscription plan, you can also request to schedule live video sessions with your therapist to chat in real-time.
The service doesn't limit how many messages you can send your therapist, and you can send messages 24/7. Still, it's good to keep in mind that though your therapist will respond daily, they reply only 5 days a week.
Therapists with Talkspace are a diverse group of licensed clinicians from the United States and Canada specializing in particular topics and types of therapy, such as anger management or cognitive behavioral therapy (CBT). A therapist may have several areas of expertise.
Talkspace offers online therapy and specialized services, including:
psychiatry sessions
teen therapy for people ages 13 to 17.
Parents must give their permission via video for teens to register for therapy from Talkspace.
You can receive many kinds of counseling through Talkspace. The website says the company's therapists are specialized in, for example:
anger management
family conflict
parenting
LGBTQIA+ matters
The Talkspace website offers free mental health tests online to help you figure out whether you should seek help for depression or anxiety.
Psychiatric services
Talkspace also has Talkspace Psychiatry available, so you don't have to find a separate service for possible medication needs.
Like Talkspace's therapy, you fill out a questionnaire and are then matched with a psychiatrist. Talkspace specifies that this psychiatrist is licensed in your state. They can then prescribe medication (excluding controlled substances), follow-up care, and medication management.
You can feel comfortable knowing that you will see the same psychiatric clinician each time and that you have the option of picking up your medication from your local pharmacy or having them delivered straight to you.
The service verifies that all care providers are up to industry standards (NCQA) and have advanced education and experience. The website says Talkspace therapists have an average of 9 years of education in their field.
Clinicians through Talkspace's psychiatry section are either licensed psychiatrists or nurse practitioners.
When handling sensitive information online, privacy and confidentiality are understandable areas for consideration. The Talkspace website says the platform is secure for users and is HIPAA-compliant.
Messages you exchange with your therapist are fully encrypted, and the messages with your therapist stay private on the Talkspace platform. This means your therapist won't be able to call you with your phone number, for example.
For added protection, you can also enable Touch ID and Face ID with the Talkspace iOS app on enabled devices or simply have the app protected by a password.
Talkspace has announced that the company reviews transcripts of some client-therapist conversations with removed identifying information. They use AI to analyze clients' language so the company can provide a better therapy experience. This process may be secure because the conversations are anonymized.
According to a 2022 Psych Central survey, 80% of Talkspace users reported favorable results in terms of:
therapist availability
selection option
likelihood of provider recommendation
Here are some positives from survey participants:
Several users from Google Play and the Apple Store shared a great appreciation for their therapists.
Many appreciated the flexibility that online therapy services provided, so they didn't need to be seen in an office.
Some users shared they felt heard and supported by their therapist.
Creating an account and connecting with a therapist was reportedly easy.
Still, many users also reported negatives, including:
The price of Talkspace was too high and inaccessible to some users, with some suggesting either payment plans, a sliding scale, or free options.
Many complaints from the Better Business Bureau, Google Play, and The Apple Store included negative experiences with customer service.
Some users expressed difficulty canceling their services.
According to survey responses, you aren't given refunds for canceled subscriptions.
Mozilla recently raised concerns about Talkspace's privacy and security standards, giving the company a *privacy not included label.
Early research has shown telehealth services for mental health — sometimes called telepsychology or telepsychiatry — may help people with various conditions and needs.
People with depression, anxiety, and adjustment disorder found their phone or video sessions with a therapist were just as effective as meeting with a therapist in person, according to a 2018 review.
The authors noted that telepsychology had the potential to help more people access mental health services.
The U.S. Department of Veterans Affairs published a review of studies in 2017 that found therapy for post-traumatic stress disorder (PTSD) was just as effective when people met with their therapists through video chat.
Cognitive behavioral therapy (CBT) delivered online helped reduce people's anxiety symptoms equally as well as in-person therapy, according to a 2016 review of high quality studies.
If you've been looking for therapy to improve your well-being and want a fully online version, you've likely come across other options, such as the highly rated BetterHelp. The two options are similar, with both having comparable pricing depending on your subscription package and 100% virtual offerings.
According to the 2022 Psych Central survey, user recommendations are similar for Talkspace and BetterHelp as well:
56% of users report being satisfied with BetterHelp's therapist availability, compared with Talkspace's 62%.
78% of BetterHelp's users and 80% of Talkspace users reported feeling that their therapist understood their needs.
41% of BetterHelp's users would recommend their therapist, compared to 49% of Talkspace users.
Some differences within the survey included:
27% of BetterHelp users shared dissatisfaction with the connection to their therapist, compared with 11% with a similar complaint about Talkspace.
Almost 40% of Talkspace users reported no complaints versus only 23% of BetterHelp's users.
BetterHelp may be a better fit if:
You'd like live therapy sessions included in your plan.
You aren't comfortable potentially having your sensitive conversations analyzed by AI.
Talkspace may be for you if:
Insurance coverage is a consideration for your services.
You're interested in psychiatric services.

You need therapy for your teen between the ages of 13 and 17.

You'd rather have the option to choose between a few therapists instead of being assigned one.
If you're still trying to choose between the two, consider reading our in-depth comparison.
Does Talkspace use real therapists?
Talkspace's uses licensed therapists and prescribers (psychiatry) for their services, including Licensed Professional Counselors and Nurse Practitioners.
According to the website, Talkspace closely vets therapists, uses detailed evaluations and trains clinicians on effective online therapy.
Can Talkspace therapists diagnose?
Talkspace therapists aren't authorized to diagnose conditions, but Talkspace does have psychiatrists who can aid in medication management.
The site isn't clear about whether the online psychiatrists are authorized to diagnose a condition online, and there are likely limitations for which medications the clinicians can prescribe.
Does Talkspace offer therapy for couples?
Talkspace's online therapy options are available for couples.
According to their website, Talkspace's options are ideal for couples who may have busy schedules as it allows you to log in from different areas.
If you're interested in digital-based therapy, Talkspace might be a good option. The platform offers secure, text-based online therapy with optional live video therapy sessions.
The sign-up process is straightforward, you can get matched with a therapist within a couple of days, and you can change therapists whenever you want with no penalty or wait time. If you get flustered by text-based communication, this may not be the app for you, but that's OK — there are several other virtual avenues to find a therapist.
Telehealth services have been shown to help people improve their mental health. Talkspace may be a good place to start if you're thinking about trying one.