We include products we think are useful for our readers. If you buy through links on this page, we may earn a small commission. Here's our process.
Psych Central only shows you brands and products that we stand behind.
Our team thoroughly researches and evaluates the recommendations we make on our site. To establish that the product manufacturers addressed safety and efficacy standards, we:
Evaluate ingredients and composition: Do they have the potential to cause harm?
Fact-check all health claims: Do they align with the current body of scientific evidence?
Assess the brand: Does it operate with integrity and adhere to industry best practices?
We do the research so you can find trusted products for your health and wellness.
If you're looking for a way to relieve stress at home, work, or school, grabbing a stress ball may help.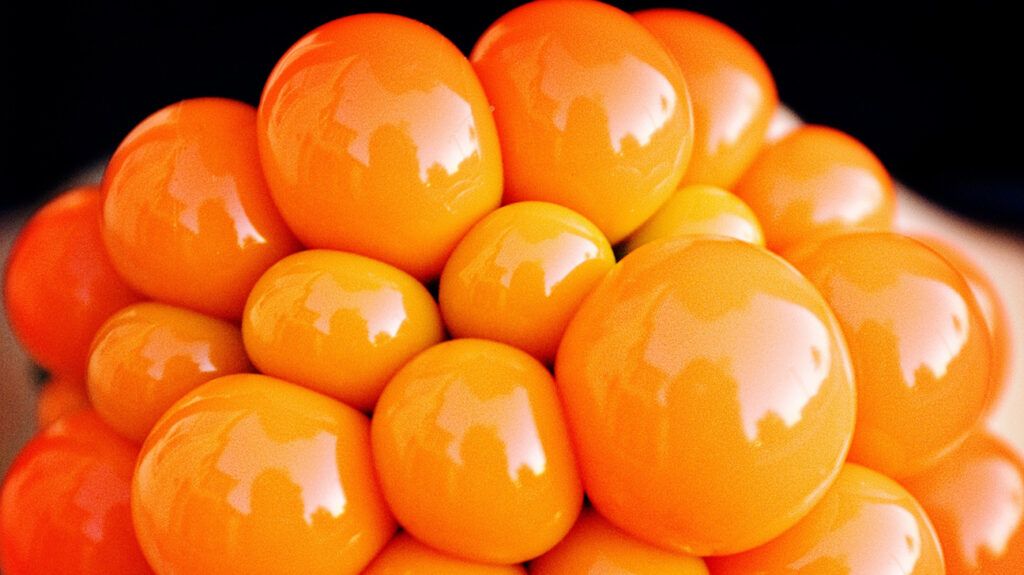 In today's busy world, stress always seems to creep up, and it can greatly affect your physical and mental health.
Finding ways to cope may help you limit the effects of stress. But when you're right in the middle of a busy day, it can be tough to sneak away for helpful stress-relieving strategies like meditation, aromatherapy, or taking a walk.
While their effectiveness hasn't been proven in scientific research, many people find that squishy, squeezable stress balls help them feel more centered when stress arises.
Stress balls are malleable balls designed to help people manage stress. Using a stress ball is simple — just squeeze, squish, or manipulate the ball.
They come in various materials and may help you cope when strong emotions like panic or anger arise. Because they're small and portable, they're easy to use in nearly any environment — whether you're at home or traveling.
Though scientific evidence of their effectiveness is lacking, it doesn't mean that stress balls won't work for you.
If you want to jump directly to the sections for each product, you can click the links below.
With so many stress balls on the market, it can be challenging to sort through them all. To help find the best option and choose our top picks, we focused on:
positive customer reviews
cost
high overall ratings from customers
Also, all selected products have been vetted to ensure they meet Psych Central's medical, editorial, and business standards.
General price ranges with dollar signs ($ to $$$) are included below. One dollar sign means the product is lower priced, whereas three dollar signs mean it's in a higher price range.
Pricing guide:
$ = under $10
$$ = $10–$20
$$$ = over $20
Best for different levels of resistance
Price: $$
Material: Thermoplastic rubber
Filling: None
This set of three colorful stress relief balls works for various uses, including:
grip strength training
injury rehab
Why we chose it
If you want variety in terms of resistance levels, this set gives you three options. Plus, the set gets rave reviews from customers — over 8,000 four-star+ ratings on Amazon.
What we like
The balls offer three levels of resistance — 15, 25, and 30 kilograms (kg).
They're easy to wash in plain water.
They're safe for adults and kids.
What to look out for
Some people say they wish they were bigger.
The higher resistance balls may be more difficult or too hard to squeeze for some.
Best water bead stress ball
Price: $$$
Material: Thermoplastic rubber
Filling: Beads and water
This 12-pack of water bead stress balls is great if you're looking for a specific gel-like feel. The easy-to-clean balls are also small enough for children's hands (though the product isn't recommended for children younger than 3 years).
Why we chose it
The small squishy beads are paired with a tiny amount of water to deliver a satisfying feel. Plus, the product gets consistently high ratings from customers.
What we like
The balls come with a handy storage box.
They're also BPA-free and covered in a light layer of powder to prevent stickiness.
What to look out for
They're not safe for children under 3 years old because the inner beads pose a choking hazard.
Best stress ball for kids
Price: $$
Material: Thermoplastic rubber
Filling: None
These squishy rubber balls are ideal for children's hands because of their small size and safe design. The trio of primary-colored balls is also easy to wash with warm water and gentle dish soap.
Why we chose it
The high quality thermoplastic rubber is BPA-free and durable enough for kids to use.
What we like
The balls are stretchy and tear resistant.
They have a bounce to them, which may be fun for kids.
What to look out for
Some reviewers say they have a sticky texture.
Some users find them too hard for their liking.
Best scented stress ball
Price: $$$
Material: Lycra spandex
Filling: Lavender flowers
There's a reason so many sleep products are infused with lavender. For some, research indicates that the scent of lavender may help ease anxiety and instill a sense of calm in some people.
These scented stress balls contain lavender flowers to help promote relaxation.
Why we chose it
The lavender filling provides a double dose of calm, and reviews are overwhelmingly positive.
What we like
The balls are handmade and Fair Trade.
They have a pleasant scent.
What to look out for
Some people complain of durability issues.
Best stress ball for travel
Price: $$
Material: Thermoplastic rubber
Filling: Gel
Admittedly, most stress balls are travel-sized. But these adorable dumpling-shaped stress balls include a handy stowaway container for on-the-go use. A gel interior provides a fluid and satisfying squishy feel.
Why we chose it
Each "dumpling" comes with a steamer basket case, making these perfect for travel. The case also keeps the stress ball clean.
What we like
Easy to clean with soap and water.
Makes a cute and practical gift.
What to look out for
They have a strong chemical smell right out of the package.
Best motivational stress ball
Price: $$
Material: Polyurethane
Filling: None
We all need a little bit of extra motivation sometimes. This pack of four stress balls features motivational notes to help give you some added pep in your day.
Why we chose it
The motivational words are a nice reminder at times when it may be hard to think positively.
What we like
The balls are stain-resistant.
They're also nonstick and easy to wipe clean.
The stress balls are lightweight.
What to look out for
Some say they're not moldable enough.
Best sensory stress ball
Price: $
Material: Food-grade silicone
Filling: None
This combination of stress ball and fidget toy is a sensory delight thanks to its squeezable design and poppable protrusions. Plus, it's fun and colorful!
Why we chose it
The poppable bumps offer a sensory and audible experience in addition to providing squishable stress relief.
What we like
The ball is BPA and latex-free.
It's also easy to clean and doesn't have a sticky texture.
It's suitable for adults and children.
What to look out for
You can only pop two or three bubbles at a time.
Some reviewers report that the ball arrived deflated.
Best stretchy stress ball
Price: $
Material: Polymer
Filling: None
If squishing and squeezing isn't enough for you, consider this stretchy stress ball that mimics the feel of stretching a ball of dough.
Why we chose it
It has many positive reviews and a unique stretchy design.
What we like
The stretchy filling has a feel similar to playdough.
It comes in various colors.
It's also budget-friendly.
What to look out for
Something to keep in mind is that aside from saying that it's a "polymer" (something made from joining many small molecules), there's no mention of what these are made of exactly.
You may run into potential durability issues.
Didn't find what you were looking for on our list? Here are some tips for finding a stress ball to fit your needs:
Is it for you or someone else? A child, for example, may find a smaller ball more comfortable for their tiny hands.
Do you have any sensory preferences? Not everyone likes the feeling of rubber. Maybe you prefer something with a softer feel. Stress balls come in varied materials and textures to suit various likes and dislikes.
How many do you need? If you plan to use your stress ball at home, at the office, and elsewhere, it might be handy to purchase a pack of stress balls. Many come in multipacks to ensure you always have your coping tool nearby.
Scientific evidence on the effectiveness of stress balls is limited, but there are plenty of other stress-relieving strategies you could try, including:
coloring books
bath products
It's good to keep in mind that everyone copes with stress differently. What works for you may do nothing for another person and the other way around. But by trying out different strategies, you're likely to find one that works for you.
Stress-relief products like stress balls may be enough to help you find temporary relief.
Still, if you feel like the stress is ongoing and considerably affecting your quality of life, it may be beneficial to speak with a doctor or mental health professional.
They can help you develop a treatment plan and find additional resources to help manage stress.
How do stress balls release stress?
Research on the effectiveness of stress balls is very limited and mixed.
A 2018 clinical trial involving 135 people with skin cancer found that hand squeezing or squeezing a stress ball didn't do much to alleviate pain or anxiety during skin cancer removal surgery.
But researchers concluded that some people might benefit from using these strategies even if most people don't.
For instance, a randomized controlled trial from 2020 found that while stress balls didn't affect vital signs in people receiving dialysis, they did help reduce stress levels.
Still, while squeezing a stress ball won't magically get rid of all your stress and anxiety, some people find it helps them manage their emotions in the moment.
Are there any other benefits to stress balls?
Research from 2018 noted that squeezing and manipulating a stress ball may help improve grip strength.
Plus, a 2018 study suggests that fidget spinners may help improve fine motor control. Since some stress balls are designed similarly to fidget spinners, they may also do the same. Still, research on this specifically is unavailable.
What's inside a stress ball?
It depends on the stress ball. Some are made of squishy polyurethane that molds to your hand and bounces back to its original shape. These don't contain any filling. Others contain gel-like beads.
While there's limited evidence suggesting stress balls may reduce stress, many people find them helpful for working through difficult emotions like frustration and panic.
Plus, because stress balls are typically inexpensive, they're an easy coping mechanism to try out for yourself.
If you're experiencing chronic stress that's making it difficult to function, you may find it helpful to talk with a doctor or mental health professional.