We include products we think are useful for our readers. If you buy through links on this page, we may earn a small commission. Here's our process.
Psych Central only shows you brands and products that we stand behind.
Our team thoroughly researches and evaluates the recommendations we make on our site. To establish that the product manufacturers addressed safety and efficacy standards, we:
Evaluate ingredients and composition: Do they have the potential to cause harm?
Fact-check all health claims: Do they align with the current body of scientific evidence?
Assess the brand: Does it operate with integrity and adhere to industry best practices?
We do the research so you can find trusted products for your health and wellness.
Looking for a therapist, but not sure where to start? You've come to the right place.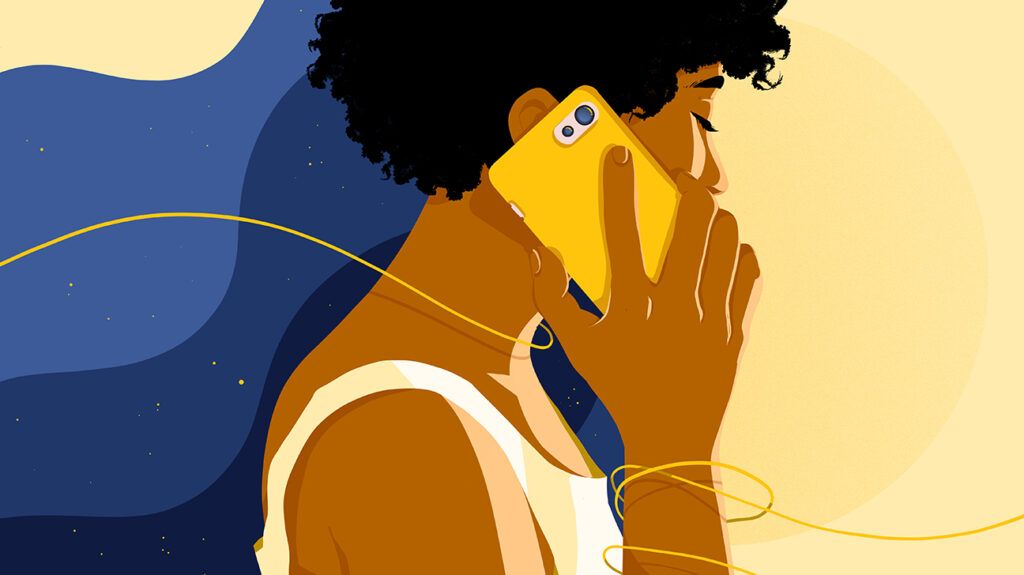 Whether you have a mental health condition, think you might have one, or just need extra support, talking with a therapist can help you deal with challenges in your daily life.
Mental health conditions are common. In fact, the National Institute of Mental Health says that nearly 1 in 5 adults in the United States lives with a mental health condition, and it's estimated that only half of them receive treatment.
Thankfully, more and more resources are popping up to help people find support. There's more flexibility than ever: You can choose between face-to-face therapy, online therapy, phone calls, mental health apps, and more.
So, you're ready to seek mental health support — but where do you even begin?
If you're looking for local help, many search tools can help you find a therapist by city, state, or zip code to find therapists in your area.
Consider using Psych Central's search tool to find a therapist, or one of these online directories:
The Anxiety and Depression Association of America also offers a search tool for therapists specializing in anxiety and depression, including obsessive-compulsive disorder (OCD), post-traumatic stress disorder (PTSD), and related conditions.
If you're going through a health insurance plan, you can start by looking through your plan's provider network. You can try calling your insurance company directly if you're having trouble. Sometimes they can do the legwork for you.
Word of mouth can also be a great help. Try reaching out to friends and family to see if they have any recommendations. You can also ask your primary doctor for a referral.
Your local school, university, religious org, or some workplaces might provide counseling services, often at a low cost or entirely free. Local advocacy groups might also be able to assist in getting you help.
Have Medicare? Check out what mental health services are covered at this resource from Healthline.
Finding the right therapist looks different from person to person. Your mental health concerns, cultural background, and the type of therapy you're looking for will all make a difference, along with the cost and accessibility.
One of the first things to consider is whether you'd like to access in-person, online, or phone therapy. It's also important to have an idea of your budget.
Think about what type of therapy feels right for you. There are many to choose from, each offering a different approach to treating what's troubling you. Common types include:
While many mental health professionals deal with a wide range of mental health concerns, most have particular areas of expertise. Some can prescribe medications, while others cannot.
Questions to ask yourself when choosing a therapist
What are my symptoms? e.g., feeling anxious, depressed, or overwhelmed.
What concerns do I want to address? e.g., relationship ruptures, troubling emotions, or challenging behaviors.
What type of therapy feels right? e.g., behavioral therapy, psychodynamic therapy, or trauma-informed therapy.
What are my therapy goals? You don't have to have a detailed answer to this, it could be as simple as "learning better ways to cope" or "improving a relationship."
What has worked for me before? If you've seen a therapist before, what worked and what didn't?
Do I want someone with a specialism? e.g., an expertise in depression, trauma, OCD, etc.
Do I want to see a culturally competent therapist? Sometimes, it's easier to open up to a therapist who has experience with your cultural and societal background, based on ethnicity, sexuality, or gender.
Health inequity, accessibility, and affordability can act as barriers to accessing mental health services, but there are options available for everyone.
Even if your budget is low or nonexistent, you can read up on options for when you can't afford therapy. There are also free online therapy services and free mental health apps that you can use.
A sliding scale mental health professional is someone who can adjust their fee to make therapy more affordable for you. This is based off your income.
Sliding scale therapists may be from both clinics and private practices. Even if a therapist doesn't advertise that they're sliding scale, you may want to ask them to see if there's anything they can do. Many therapists will work with you or refer you somewhere that can help.
To find a sliding scale therapist, consider using Open Path Psychotherapy Collective, a network of mental health professionals that offer care at a reduced rate. You can also search FindTreatement.gov and select "sliding fee scale" under payment options
If you're looking for free mental health resources, consider starting below:
Depending on the type of mental healthcare you're looking for, there are many types of mental health professionals to choose from. We look at the most common ones below.
Psychologists
Psychologists hold a doctoral degree in clinical psychology or a similar specialty. You'll see PsyD or PhD after their names. They can diagnose and treat mental health conditions, and can provide individual or group therapy. They often can't write prescriptions, but this can vary by the state they practice in.
Psychiatrists
Psychiatrists are licensed medical doctors with training in psychiatry. They can diagnose mental health conditions, provide therapy, and prescribe medications. You'll see DO or MD following their name.
It's not uncommon for people with mental health conditions to see a psychiatrist along with either a counselor or psychologist. This is because psychiatrists often focus on the medication aspect of treatment, while other types of mental health pros focus on talk therapy.
Mental health counselors and therapists
These are mental health professionals with master's degrees in a mental health field, such as psychology or marriage and family therapy. They might go by counselor, clinician, or therapist — but they can all have the same credentials.
Depending on the state of practice, therapists may not be able to give a diagnosis. They can use therapeutic techniques to help you learn to cope with mental health conditions, problem solve, and work through conflict.
Some examples of licensed counselors include:
licensed professional counselor (LPC)
licensed marriage and family therapist (LMFT)
licensed clinical alcohol and drug abuse counselor (LCADAC)
Other mental health professionals
You might also encounter the following professionals in your mental health journey:
Clinical social workers. They have a master's degree in social work (MSW) and are trained to evaluate a person's mental health and provide therapy or case management.
Psychiatric nurse practitioner. Aka mental health nurse practitioners, these professionals may have either a master's or doctoral degree specializing in psychiatry. They can diagnose, assess, and offer therapy, and in some states prescribe meds.
Psychiatric pharmacists. Pharmacists that specialist in mental healthcare and medication management. Depending on their state of practice, they may be able to prescribe medications.
Pastoral counselors. Clergy members that are trained to diagnose and counsel. They may have a doctorate in counseling.
You may also want to reach out to peer supporters — people who have experienced, lived with, or recovered from mental health conditions — who aim to advocate and support people currently living with these conditions. You can look for peer support through an organization or charity.
Online therapy has become more popular in recent years, with many therapists now offering phone, video chat, and text options. This may be a good option for accessibility, comfort, and cost.
Talkspace and BetterHelp are two of the most popular online therapy options. Some services specialize in specific types of therapy, such as ReGain, a couples' therapy service.
Other services, like Amwell, offer both in-person therapy and telehealth options.
Mental health apps can help you track moods, learn cognitive behavioral therapy (CBT) techniques, or provide community. Here are some apps you may find helpful:
Meditation apps like Headspace and Calm can give you the tools to help you meditate, or to make meditation practice a regular part of your self-care.
Check out these best picks for 2021
Nervous about your first therapy session? That's normal, but there's no need to fear. Therapists are trained to help you feel more comfortable, and they expect that you'll have some nerves coming into the session.
When preparing for your first session, it can help to bring along a list of conversation points. This can include:
symptoms or experiences that you'd like to address
current and past medications, and any notable side effects that occurred
your family's mental health or medical history
any questions you have for your therapist, e.g., about their training, license, or specialties
You can feel more prepared by reading about what to expect in your first therapy session, and about introductory questions that therapists might ask.
Anyone can benefit from seeking therapy — you don't have to have a mental health condition or diagnosis to benefit from speaking with a professional.
When is it time to get help? If you experience any of the following:
thoughts of suicide or self-harm
domestic or sexual violence
new trauma, or inability to cope with past trauma
substance use concerns
prolonged grief
panic attacks
sudden and intense shifts in moods ("lows" and "highs")
feelings of hopelessness or worthlessness
persistent sadness, anger, or anxiety
intrusive thoughts
moving or talking more slowly than usual, or the opposite, having trouble sitting still and speaking quickly
low energy and fatigue
lack of motivation
losing interest in things you used to enjoy or feeling withdrawn
inability to function or concentrate in your daily life
sleep disturbances
relationship difficulties or conflict
Want to know if therapy is the best option for you? You can check out our free therapy quiz to find out.
If you're experiencing suicidal thoughts or are in crisis
Looking after your mental health is so important, but with so many options, it can be difficult to know where to start.
But once you find the right support, you can watch your life transform as you start addressing the emotions, behaviors, and fears that are holding you back. Finding the right therapist might feel daunting, but once you've done it, you'll see that it was all worthwhile.
You might not find the perfect therapist the first time round, and that's OK. Our needs and mental health priorities change over time, and you might try a few different forms of therapy before you find the one that's right for you.
The first step is reaching out, and with this guide in hand, you're one step closer to finding support.
Want to learn more about starting therapy? Psych Central's How to Find Mental Health Support resource can help.