We include products we think are useful for our readers. If you buy through links on this page, we may earn a small commission. Here's our process.
Psych Central only shows you brands and products that we stand behind.
Our team thoroughly researches and evaluates the recommendations we make on our site. To establish that the product manufacturers addressed safety and efficacy standards, we:
Evaluate ingredients and composition: Do they have the potential to cause harm?
Fact-check all health claims: Do they align with the current body of scientific evidence?
Assess the brand: Does it operate with integrity and adhere to industry best practices?
We do the research so you can find trusted products for your health and wellness.
You deserve support even when your budget limits your options. These 8 services can make it easier to find help at no cost to you.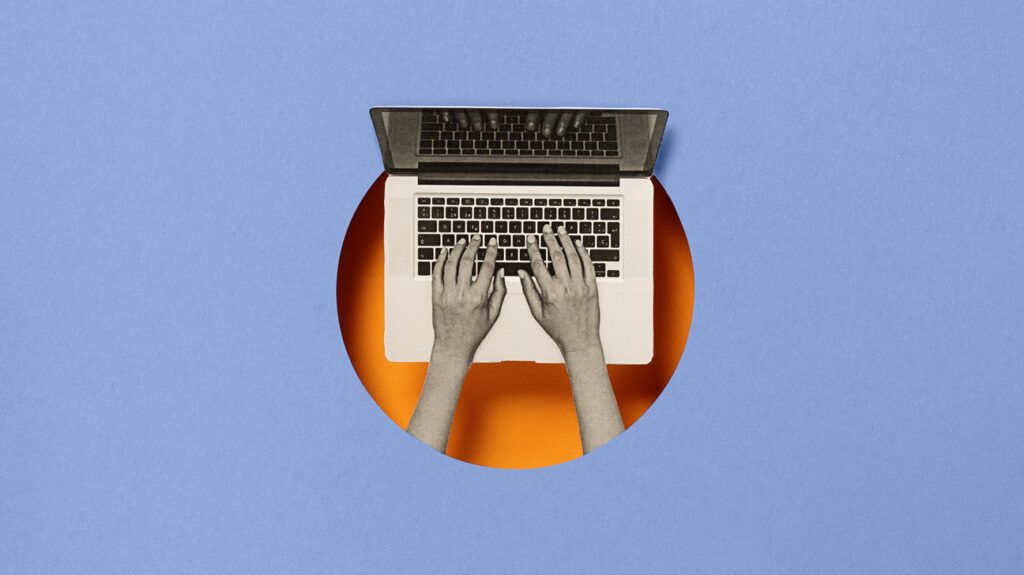 Life can pose plenty of challenges, and moments of distress make up part of the human experience.
Yet it's also very human to need a little extra support when navigating emotional pain, whether it relates to a recent breakup, personal setback, loss, or anything else.
You may know that trained therapists can offer help with managing mental health symptoms and other types of emotional distress. But what happens when you can't afford therapy? What if the very concerns fueling your distress relate to your financial situation?
We're here to help. While we do want to emphasize that online therapy with a trained mental health professional is rarely free, our eight picks for free mental health services can make it easier to find the support you need.
Online therapy works in much the same way as face-to-face therapy. The main difference is that sessions happen online, over secure video chat, instead of in a therapist's office. In other words, you receive therapy at home, without needing to travel or rearrange your schedule.
Many experts consider online therapy an effective approach that increases access to care and helps decrease stigma associated with mental health treatment.
Research from 2017 looked at results from 25 studies and concluded that telemental healthcare was "effective and adaptable." The authors also noted that online therapy tends to be less expensive than in-person treatment.
If you want to jump directly to the sections for each platform, you can click the links below.
In our search for the best free and low cost teletherapy options, we kept the following factors in mind:
Price. This was the key factor in determining this list. All the featured therapy options offer free or low cost services, at least in the short term.
Accessibility. How often can you check in? If you just want to chat or vent, is the service available 24/7? If it's a therapy session, what's the average waiting time for an appointment?
Clinician qualifications. Who are the people on the other side of the screen? Are they licensed professionals or a listening ear? On this list, you'll find both qualified mental health professionals and trained volunteers, depending on which service you choose.
Ease of use. Is the site easy to navigate? Are the directions simple to follow? What technical issues might arise?
User reviews. Are current users happy with the service?
Vetting. All services have been vetted to ensure that they meet Psych Central's medical, editorial, and business standards.
Best for depression support
Price: free
Therapy or support? Support
Format: online
Available nationwide? Yes
Insurance accepted? n/a
This free program from the Canadian nonprofit Centre for Interactive Mental Health Solutions is based on principles of cognitive behavioral therapy (CBT). The American Psychological Association supports CBT as an effective treatment for depression and other mental health concerns.
Though it was created by a Canadian organization, the program is available to everyone, anywhere.
In eight interactive sessions, you'll learn new techniques to help track and manage changes in your mood and emotions, along with strategies to help create positive change. These lessons are self-guided, so you can work at your own pace, whenever you have time.
Why we chose it
Bliss is a very helpful tool if you're looking for a private, self-paced program. As you work your way through the curriculum, you'll learn cognitive and behavioral techniques to help you improve your mood on a daily basis.
What we like
self-paced and easy to navigate
based on research-backed CBT principles
anonymous and secure
What to look out for
lack of professional help and human interaction
not a crisis line
Best for teens
Price: free chat support for teens; therapy for $150 per month for ages 18+
Therapy or support? Free support; therapy for a fee
Format: online
Available nationwide? Yes
Insurance accepted? no
Venting your feelings can really make a difference, so sometimes, opening up about what's causing you difficulties is enough to get some relief.
At 7 Cups, you'll find trained volunteers ready to provide a listening ear and offer confidential emotional support, no matter what you're going through.
While people of all ages can find support and self-help resources at 7 Cups, the service offers free dedicated chat rooms and community support forums for teens ages 13 to 17.
As a teen, you can connect with a trained volunteer, called a "listener." Though these listeners don't offer licensed therapy, talking with them could still prove beneficial.
If you're over 18 years old, you can also use 7 Cups to get help from a licensed therapist for $150 per month.
Why we chose it
7 Cups is unique in that teens can reach out to a trained listener at any time just to chat or vent.
What we like
24/7 free support from trained listeners in anonymous one-on-one chat rooms
reviewed and supported by peer-reviewed publications
high user ratings
What to look out for
listeners are not professional therapists
not a crisis line
some listeners may be more helpful than others
Best for a crisis
Price: free
Therapy or support? Support
Format: text; app
Available nationwide? Yes
Insurance accepted? n/a
An emotional or mental health crisis can look very different from person to person. You may think about self-harm, experience suicidal thoughts, or feel overwhelmed by painful emotions.
These intense feelings often make it difficult to focus on anything else.
Texting the Crisis Text Line connects you with a trained counselor who will listen without judgment and help you explore strategies to cope with distress and stay safe.
This service isn't therapy, and crisis counselors won't give advice, but they can offer resources to make your next steps easier.
Why we chose it
The Crisis Text Line offers immediate help during a mental health crisis.
What we like
available 24/7 through text, Whatsapp, and Facebook
trained crisis counselor receives your text and responds
What to look out for
not a form of therapy
available only in the United States but affiliate services available in Canada, the United Kingdom, and Ireland
If you need support right now, text HOME to the Crisis Text Line at 741741.
Best for addiction
Price: free
Therapy or support? Support
Format: video
Available nationwide? Yes
Insurance accepted? n/a
Research from 2020 suggests the 12-step program of Alcoholics Anonymous (AA) is the most effective treatment for alcohol use disorders.
If you're seeking support for addressing substance use, you might already have some familiarity with AA and related 12-step programs like Narcotics Anonymous.
What you may not know, though, is that you can access virtual meetings online. Meetings are always free, and they happen frequently throughout the day. If 12-step programs aren't for you, SMART Recovery offers an alternative approach to free online support for addiction.
Why we chose it
For those on the path to sobriety, these convenient meetings offer a sense of community and accountability from the comfort of home.
What we like
open to anyone — the only requirement is a desire to be sober
frequent and available to people around the world
convenient for those who may find it difficult to attend in-person AA meetings
What to look out for
lacks the personal contact of in-person AA meetings
meetings held at specific times, so you need to find one that fits your schedule
If you're interested in learning more, you can check out AA's free Meeting Guide app for iPhone or Android.
Best for Women and Nonbinary Folks of Color
Price: free and subsidized
Therapy or support? Therapy
Format: phone; video
Available nationwide? May not be available in some states
Insurance accepted? not applicable for initiative
If you're a Woman of Color or Nonbinary Person of Color living in the United States, DRK Beauty Healing can help you connect with a licensed mental health professional in your state for free therapy sessions.
You can choose your own therapist by searching the directory, but therapists may not be available in all states. In most cases, participating clinicians will offer a minimum of five free sessions.
While your clinician may not strictly be an online therapist, all sessions will take place online during the COVID-19 pandemic.
Why we chose it
DRK Beauty Healing offers a unique opportunity for Women and Nonbinary Folks of Color to access free teletherapy sessions with licensed clinicians.
What we like
open to any Woman and Nonbinary Folks of Color; others, including LGBTQIA+ folks, may also apply
no additional fees for the first five therapy sessions.
all clinicians licensed or working under the supervision of a licensed clinician
What to look out for
clinicians with various professional backgrounds and areas of specialty (therapists, counselors, clinical social workers, psychologists, psychiatrists, etc.)
clinicians may not be available in all states
Best online therapy with a free trial
Price: free trial (7 days); $99 a month
Therapy or support? Therapy
Format: phone; video
Available nationwide? Yes
Insurance accepted? No
While Rethink My Therapy costs $99 a month for unlimited phone or video appointments, you can try out the service with a 7-day trial period.
Therapists at Rethink My Therapy can help you manage a number of mental health concerns, including:
substance use
anxiety
depression
You can also get support for relationship and family issues.
Why we chose it
Rethink My Therapy is a very convenient, low cost option for people seeking teletherapy with a licensed clinician.
What we like
free 7-day trial with a licensed clinician
initial mental health screening to determine your needs
What to look out for
regular services starting at $99 per month (after 7-day free trial)
appointments are scheduled and may require a wait of up to 7 days
Best for essential workers
Price: free or low fee
Therapy or support? Therapy
Format: online
Available nationwide? Yes
Insurance accepted? Yes
This service connects essential workers and people affected by disasters and other crises with free or pay-what-you-can mental health support. The website also provides links to other resources for affordable or free therapy.
If you qualify for the service, you'll receive up to four free or low cost sessions with a therapist of your choice. Therapists may offer telehealth or in-person therapy.
Why we chose it
Therapy Aid Coalition is unique in that it's specifically focused on supporting essential workers throughout the United States. For instance, at the time of writing, it's serving:
U.S. essential workers impacted by the COVID-19 pandemic
It also sometimes supports people impacted by natural disasters and crises. For example, in the past it served:
those displaced by the California and Colorado wildfires
those impacted by the King Soopers supermarket shooting in Boulder, Colorado
What we like
thousands of participating therapists in all 50 states
short-term free and low fee services
What to look out for
serves those affected by specific disasters only; you can check the site for the latest criteria
not a disaster crisis line
certain clinicians may not offer free services (but many have very low short-term rates)
Best for postpartum depression support
Price: free
Therapy or support? Support
Format: online; phone
Available nationwide? Yes
Insurance accepted? n/a
Postpartum depression affects about 6.5% to 20% of women who've recently given birth, as well as 8% to 10% of fathers.
Postpartum Support International (PSI) not only offers helpful resources, tools, and articles for people experiencing postpartum depression, but also peer-to-peer support groups and group calls with licensed mental health professionals.
Why we chose it
All of PSI's resources, including the group calls with a licensed mental health professional, are free to use. Peer-to-peer support is available as well.
What we like
offers phone group sessions for women and men
directory of postpartum mental health professionals in the United States, United Kingdom, Australia, and Canada
24/7 helpline
plenty of free resources
What to look out for
helpline volunteers are not licensed professionals and cannot offer support in a crisis
some support groups are led by trained facilitators not licensed professionals
Price
Insurance accepted?
Available nationwide?
Therapy/Support
Therapy format
Bliss
free
n/a
yes
support
• online
7 Cups
• free support
• therapy $150 a month (ages 18+)
no
yes
• free support
• therapy for a fee
• online
Crisis Text Line
free
n/a
yes
support
• text
• app
Alcoholics Anonymous
free
n/a
yes
support
• video
DRK Beauty Healing
free and subsidized
n/a for trial
may not be available in some states
therapy
• phone
• video
Rethink My Therapy
• free trial (7 days)
• $99 a month
no
yes
therapy
• phone
• video
Therapy Aid Coalition
free or low fee
yes
yes
therapy
• online
Postpartum Support International
free
no
yes
support
• online
• phone
Most mental health professionals switched to online therapy during the COVID-19 pandemic. The benefits of online care extend beyond physical distancing, though.
Teletherapy, or online mental health care, can be a great option if you:
have a hard time finding child care
lack reliable transportation
live with mental or physical health symptoms that make it difficult to leave home
have a busy schedule
have trouble affording face-to-face therapy
Since online therapy lets you work with any professional licensed to practice in your state, it can also open up your options for care when you live in a small town or rural area.
How much does therapy cost on average?
An hour of therapy may range from $65 to more than $200. If you pay through insurance, it's likely you'll still need to make a copayment. Depending on your insurance plan, the copayment can range from $5 to more than $50.
How do I know if my insurance covers therapy?
Under the Affordable Care Act, all insurance plans are required to cover mental health care. You'll likely need to choose a therapist from a list of approved professionals. To see what your specific plan covers, it's best to contact your insurer or check your plan's enrollment materials.
We've got a few more tips to help you find free online mental health support.
Check your insurance benefits
Some insurance plans cover online therapy or sessions with a therapist through virtual healthcare services like Teladoc or Amwell. If your insurance covers therapy in general, those benefits will extend to video sessions with a local mental health professional.
Explore community resources
During the COVID-19 pandemic, many community support groups or mental health centers have taken their services online. An online search for "free mental health support near me" can help you find resources in your area.
Many workplaces also offer mental health benefits through employee assistance programs. You can check with your human resources department to find out whether your employer offers counseling or resources for mental health support.
Local universities may also offer free counseling or support groups.
Visit trusted mental health organizations
Some therapists may offer a sliding fee scale, so it's worth checking whether they have sliding-scale slots available (though be aware that these slots fill up quickly). Even if they usually provide face-to-face therapy, most mental health professionals now offer online sessions for COVID-19 safety reasons.
To find a therapist in your area who may offer free or low cost mental health care, you can visit:
If you're considering self-harm or suicide, you're not alone
If you're having thoughts of suicide or self-harm, you can access free support right away with these resources:
The National Suicide Prevention Lifeline. Call the Lifeline at 800-273-8255, 24 hours a day, 7 days a week.
The Crisis Text Line. Text HOME to the Crisis Text Line at 741741.
The Trevor Project. LGBTQIA+ and under 25 years old? Call 866-488-7386, text "START" to 678678, or chat online 24-7.
Veterans Crisis Line. Call 800-273-8255, text 838255, or chat online 24-7.
Deaf Crisis Line. Call 321-800-DEAF (3323) or text "HAND" at 839863.
Befrienders Worldwide. This international crisis helpline network can help you find a local helpline.
There's no denying that therapy can get expensive, especially when it comes to online therapy subscriptions not covered by insurance. You typically can't use these online therapy services free of charge, but don't let that discourage you.
Finding free or significantly discounted therapy may take time and effort, but you do have options for support.
Many therapists recognize that not everyone who needs help can afford it, so it's always worth asking whether they can work with your budget or refer you to someone who can.