We include products we think are useful for our readers. If you buy through links on this page, we may earn a small commission. Here's our process.
Psych Central only shows you brands and products that we stand behind.
Our team thoroughly researches and evaluates the recommendations we make on our site. To establish that the product manufacturers addressed safety and efficacy standards, we:
Evaluate ingredients and composition: Do they have the potential to cause harm?
Fact-check all health claims: Do they align with the current body of scientific evidence?
Assess the brand: Does it operate with integrity and adhere to industry best practices?
We do the research so you can find trusted products for your health and wellness.
We've complied a list of online courses and classes that can help manage anger in a healthy way. Online-Therapy.com and Open Path are two of our options. See what other courses made our list.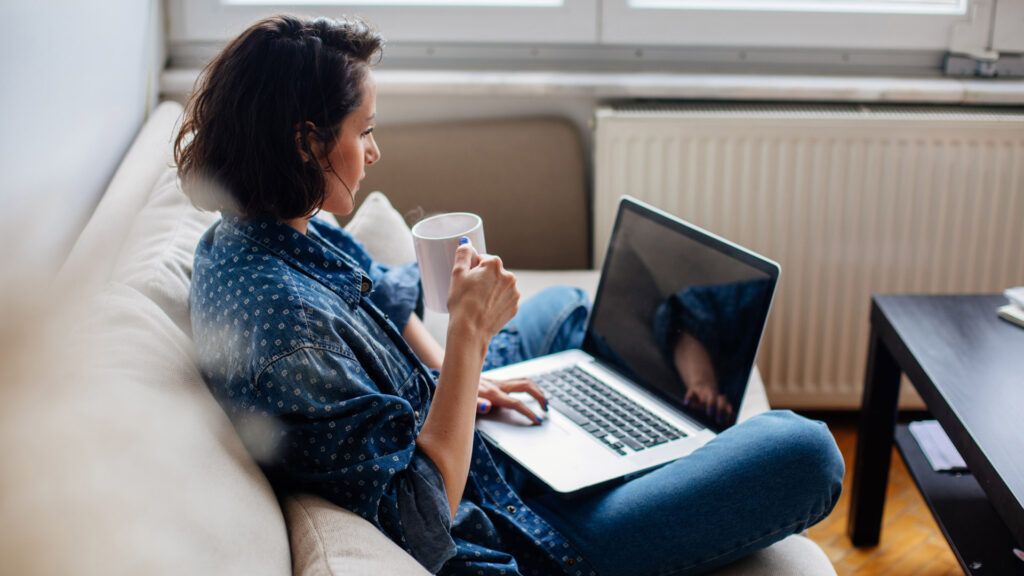 Anger is part of the natural human spectrum of emotions, so how is it that it's gotten this out of hand?
It could be ignited by frustration with someone or something believed to be harming or encroaching on your safety and security. But it can also surface when something stops you from completing a goal. For example, you might feel irritated or even angry if it rains every time you try to mow the lawn. Road rage can also fall into this category.
But when channeled properly, anger can be used to:
motivate
break through an obstacle
create positive change
A 2017 research paper points out that anger can activate your survival instincts when you're in danger and motivate you to overcome an adversarial situation.
Though it's impossible to avoid life's external stressors entirely, managing your reactions to anger is possible.
Anger management classes focus on helping the participant better understand:
their anger
what causes possibly aggressive reactions
how to exit situations that may escalate their anger
ways to calm yourself during a confrontation
Classes can take on a variety of formats, and the length of the class can vary from a few hours to multiple meetings spread out over several weeks.
We selected online anger management classes for this roundup based on the following criteria:
price and duration of the course
how well the course performs in an online format
positive user reviews
qualifications and quality of the instructor
how well it matched court order requirements for those seeking a qualifying program
what proof of completion was offered
Moreover, all services have been vetted to ensure they meet Psych Central's medical, editorial, and business standards.
Best for individual therapy
Price: Subscriptions start at $40 per week for the first month ($50 per week thereafter), payable by monthly subscription ($190 per month)
Court approval: No
Format: Video, audio, text
Certificate available: No
With a cognitive behavioral therapy (CBT) approach, this subscription-based service focuses on the negative behaviors and thought patterns that can cause anger issues.
Online-Therapy.com looks at each participant individually by pairing them with a therapist available for daily messaging. Readings and worksheets are available at all subscription levels, as well as newly added yoga and meditation videos.
Subscriptions are payable monthly. A 20% discount is offered for the first month. Financial aid is available for students, veterans, or people with low incomes.
Higher-tiered subscriptions offer weekly or twice weekly live 45-minute sessions with a therapist via text, audio, or video.
Why we chose it
Online-Therapy.com is a self-paced subscription program in which you can learn CBT techniques to help manage your anger. You're also connected with a therapist who is available to chat on weekdays.
What we like
You get specialized focus from a therapist.
The subscription model means that participants can work at their own pace for as long as they want.
Most of the materials can be downloaded for offline use.
The site's approach is based on research-supported CBT.
What to look out for
The service is not as structured as other classes that focus on fulfilling court orders.
Only monthly subscriptions are available, and the website doesn't allow for any shorter-length trial.
No free trial is available.
Best online certificate of completion
Price: One-time registration fee of $4.99 and sliding scale pricing from $17 for 4 hours to $115 for 52 hours
Court approval: Yes
Format: Online curriculum
Certificate available: Yes
Open Path offers courses built around meeting court order requirements, specifically, the number of required hours. Simply select a course that matches the number of hours you're looking for, ranging from 4 to 52 hours.
At the end of the program, a digital certificate of completion is available, or a hard copy can be mailed for a small fee.
Why we chose it
Open Path offers various affordable anger management programs, particularly for people looking to fulfill court order requirements.
What we like
The service has an easy-to-understand price structure.
Open Path offers court-order-approved classes.
Students can complete as much course material as needed after creating their student account and paying the one-time $4.99 registration fee.
If participants need a certificate, they can purchase one.
What to look out for
Progress reports are unavailable, which can present a problem for court-mandated updates.
The money-back guarantee covers only the registration fee, so court approval should be verified before paying the full certificate fees.
Best class for personal development
Price: $89.99, but frequent Udemy.com sales can reduce the price significantly by as much as 85%
Court approval: No
Format: 4-hour video, article, and 12 downloadable resources
Certificate available: Yes
This lecture-style course on Udemy.com aims to manage rage and outbursts due to 8 underlying issues that cause anger. The course also comes with downloadable activities and 4 hours of recorded video.
The course is meant for anyone wanting to better diffuse their rage and build healthy relationships. The emphasis on conflict management also makes it a good resource for managers who may have to mediate conflicts among co-workers.
Why we chose it
The Anger Management & Conflict Resolution Program is a short, convenient course designed to help you understand the underlying reasons for your anger. You also learn to manage feelings of anger to avoid going into a state of rage.
What we like
This is one of the best-reviewed anger management courses on Udemy.
Udemy allows for brief previews of lectures to see whether the instructor's teaching style is a good match.
The instructor also discusses ways to improve communication.
What to look out for
Because the content is prerecorded, you don't get personalized attention.
The course may not qualify for court approval.
Best course for educators
Price: Free
Court approval: No
Format: Online 8-section course
Certificate available: Yes, for additional fee starting at $17
The course, developed by the Yale Center for Emotional Intelligence, is geared toward teachers and educators who want to manage their emotions and the emotions of their students.
The class is online via Coursera and broken into 8 sections that take about 10 hours to complete. The course is offered at no cost after creating a free Coursera account.
Why we chose it
This free 10-hour course teaches you the science behind stress and offers strategies for developing stronger emotional intelligence.
What we like
Even though it was built for educators, there's a lot of content that anyone could benefit from learning.
The course focuses on improving your emotional intelligence beyond just anger management.
Multiple resources are available to participants, including videos, readings, and practice exercises.
What to look out for
There is no certificate or proof of completion unless you pay an additional fee.
It's not a good fit for anyone wanting more personalized training or needing to qualify for a court order.
Best course to fulfill a court order
Price: $75 for 4 hours up to $425 for 52 hours
Court approval: Yes
Format: Online curriculum
Certificate available: Yes
My Court Class focuses specifically on meeting court requirements for anger management classes. Each of the 10 class options is structured around the required hours, ranging from 4 to 52 hours.
After selecting and purchasing the correct class, you receive an email with a link to access the class. The course comes with an extended 60-day money-back guarantee from the date of the court order if the court does not accept the certificate of completion.
Why we chose it
My Court Class is a convenient self-paced program designed to help you develop greater emotional intelligence, understand self-talk, build self-esteem, and manage internal aggression.
What we like
Multiple timed class options are available to meet most court requirements.
An official certificate of completion is mailed out after the class is completed.
The site offers a 60-day money-back guarantee.
What to look out for
There is no option to receive a digital certificate.
Best of
Price
Length
Online-Therapy.com
Individual therapy
$40+/week for the first month ($50+/week thereafter), payable by monthly subscription
Month by month
Open PathC
Online certificate of completion
$4.99 to register & take courses
$17 (4 hours)+ to take courses & receive certificate
Variable (4 to 52 hours)
Udemy
Personal development
$89.99 (but online sales are common)
4-hour video
Coursera
Educators
Free (certificate costs extra)
10 hours
My Court ClassC

Fulfill a court order
$75 (4 hours)+
Variable (4 to 52 hours)
C court approved
If you didn't find what you were looking for in this article, here are some tips to consider before choosing an online anger management class:
How many hours do you want to devote to the class?
Are you looking for a monthly subscription plan or a one-time course?
Do you prefer a structured or self-paced program?
Do you like homework?
How much do you want to pay?
Do you want to be connected with a therapist?
Do you want or need a final certificate to fulfill a court order?
Anger management classes aren't only for people experiencing severe anger. Movies and TV shows have perpetuated this assumption by showing people attending anger management classes after receiving a direct court order.
Anyone can benefit from an anger management class, especially if they're concerned about their reactions to stressors in their lives.
The techniques used in most anger management classes aim to help people better understand:
the things that cause them to get angry
how to recognize and be aware of anger sensations in their body
how to better express their feelings before things escalate
how to turn their anger into a positive motivator
There are outward signs and inward symptoms of unmanaged anger.
Observable signs include frequent:
clenched fists or jaws
cussing, yelling, or screaming
shaking or trembling
aggressive acts with objects such as:

slamming doors or objects
throwing or punching things

overt dysregulation, perhaps in the form of a tantrum or raised voice
microexpressions that researchers established as angry, such as:

furrowed brows (any variance of V-shaped or pushed together)
tight lips (straight-mouthed)
bulging, hard-set eyes or direct gaze
a downward tilt of the head, which researchers say conveys anger

stonewalling (shutting down)
Symptoms of anger inside the body include:
heart racing
stomach roiling or burning
blushing or feeling hot in the face and neck
spike in blood pressure
rapid breathing
muscle tightness
headache
irritability
anxiety
impatience
emotional sensitivity
What are the causes of anger issues?
Biological and environmental factors can contribute to an untempered relationship with anger.
Biological:
genetics
underdeveloped emotional regulation due to circumstances in childhood
substance use disorders
mental health conditions wherein anger is a symptom and a trigger, including
Environmental:
adverse or dysfunctional childhood upbringing
chronic experiences with systematic oppression and injustice, as this 2017 article details
Are certain anger management classes court-ordered?
There are many different approaches to teaching anger management, and each program will build its curriculum for the types of people they're hoping to serve. As a result, not every class will have enough content to satisfy a court order.
But many online classes are very upfront about how their certificates of completion can fulfill court orders, and some even share their success and acceptance rate.
If you need to fulfill a court order, it's important to verify that the program will qualify before you financially commit.
Does insurance cover anger management classes?
It's very unlikely that insurance will cover the cost of an anger management program, especially if you're choosing to attend for your personal development.
But there may be a rare exception if the anger management class is considered a medical necessity or treatment, so it's always worth talking with your insurance provider ahead of time to see whether the class (or even a portion of the cost) can be covered.
Are anger management classes really effective?
The short answer is yes. A 2017 study showed a direct link between anger management classes and participants' aggression levels decreasing in the days following the classes.
A good anger management class will be the one that best suits your needs and goals. It's OK to take your time to find the right class for you and talk it over with a mental health professional who can also make a recommendation.
What is the difference between anger management classes and therapy?
In anger management therapy, there's a direct client-therapist relationship. A licensed therapist helps you identify your anger triggers and develop self-control strategies. Therapy can take place in a clinic or online.
Anger management classes are often developed and facilitated by a therapist, but they're less individualized. A class may involve a group of people in a room or a self-paced online program.
How do I know if I have anger issues?
You may experience difficulties with anger if it pushes you beyond your limit to manage it. Or if your anger doesn't seem to fit the situation — for example, you're angry at something or someone when you don't have a reason for it.
If you have difficulty managing your anger, you're not alone. An older 2015 study showed that 7.8% of the U.S. population experiences intense anger or has difficulty managing it.
Searching for an anger management course can be hard when so many prerecorded online courses feel like a "one size fits all" solution to your unique concerns.
Still, many resources are created by people who want to help give you the tools to succeed. You don't have to feel ashamed about looking for help. Many of the people taking these classes alongside you probably feel the same way.
Anger is not unique to one specific gender, race, or type of person, and finding the right treatment may take a while.
There is no magic pill or a single piece of advice that can help you overnight, so it's important to be patient with yourself. It may take time to get to where you want to go, and the right program will help make sure that you get there.