We include products we think are useful for our readers. If you buy through links on this page, we may earn a small commission Here's our process.
Psych Central only shows you brands and products that we stand behind.
Our team thoroughly researches and evaluates the recommendations we make on our site. To establish that the product manufacturers addressed safety and efficacy standards, we:
Evaluate ingredients and composition: Do they have the potential to cause harm?
Fact-check all health claims: Do they align with the current body of scientific evidence?
Assess the brand: Does it operate with integrity and adhere to industry best practices?
We do the research so you can find trusted products for your health and wellness.
Though BetterHelp is not covered by insurance, there may be ways to make this service or other mental health services more affordable.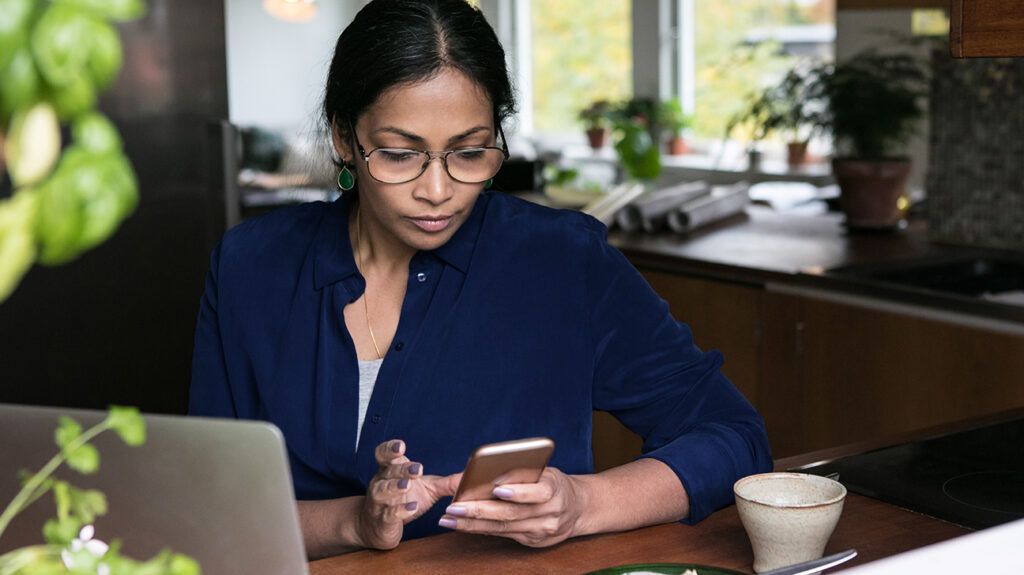 To many, one of the most intimidating parts of beginning therapy is finding a therapist. There are thousands of therapists to choose from, but most people don't know how to begin narrowing down the list or even creating a list in the first place.
For those looking for an easier and more private way to match with a therapist, the online therapy provider BetterHelp may be a good option. Online therapy has become more popular than ever since the COVID-19 pandemic, and BetterHelp has been a common way to find a licensed therapist.
BetterHelp is not covered by insurance, but your insurance provider may still reimburse you. And even if you are not able to be reimbursed, BetterHelp is still one of the more affordable options for therapy.
BetterHelp is an online therapy provider that helps people access quality therapy from the comfort of their home. According to its website, it's the largest online therapy provider worldwide, helping over 2.7 million people since 2013.
BetterHelp, currently with over 24,000 licensed therapists on its platform, offers individual and couples therapy for individuals over 18 years old.
While the most common option for therapy is via live video chats, there are also options for phone calls or even online messaging.
While BetterHelp is only available to people over 18 years old, adolescents ages 13 to 19 may find help on BetterHelp's sister site Teen Counseling.
BetterHelp is a subscription service that costs $60 to $90 a week (billed every 4 weeks), which means you can expect to be billed $240 to $360 a month. The exact service price depends on your location, therapist preference, and therapist availability.
You can cancel your subscription at any time.
For those who cannot pay this fee, financial aid may be available. You can contact the BetterHelp team to learn more about payment options.
No, BetterHelp doesn't accept insurance. In fact, according to BetterHelp, their services are generally not covered by health insurance. But it's still worth asking your insurance provider if they're able to reimburse any of the cost of BetterHelp. Some health insurance providers are willing to cover all or part of the cost of therapy.
Does Medicare pay for BetterHelp?
BetterHelp doesn't accept any health insurance, including Medicare. This doesn't mean, however, that Medicare won't cover BetterHelp. It just means that BetterHelp doesn't directly accept this insurance.
You may be able to be reimbursed for BetterHelp services through Medicare because Medicare does generally cover mental health services.
Is BetterHelp the most affordable online therapy option?
BetterHelp is one of the most affordable online therapy options, but it's not necessarily the most affordable. Several affordable online mental health services offer therapy with a licensed counselor who charges nearly identical rates.
It might be hard to do better than BetterHelp, but BetterHelp is certainly not the only option.
Does BetterHelp take Medicaid?
No, BetterHelp does not accept any health insurance, including Medicaid. Medicaid does generally cover mental health services, so they may be able to reimburse your BetterHelp bill.
How much does BetterHelp cost without insurance?
BetterHelp is designed to be an affordable therapy option without insurance. BetterHelp costs between $60 to $90 a week. BetterHelp bills its service every 4 weeks, so you could expect to pay between $240 to $360 each month.
There are occasionally financial aid options to lower the cost of BetterHelp therapy even more.
With the passage of the mental health parity law in 2008, U.S. insurance providers must offer coverage for mental health, behavioral health, and substance use disorders similar to coverage for physical health.
Medicaid and Medicare programs also offer mental health benefits.
Many health insurance companies, particularly larger ones, will help subsidize the cost of therapy. BetterHelp is not covered by health insurance, but your insurance plan may make a partial reimbursement.
You can speak with your health insurance provider to determine reimbursement and copay rates.
Keep in mind that you must be diagnosed with a mental health condition or issue for some insurance companies to have therapy sessions covered by insurance.
How to check your insurance plan for mental health coverage
There are a few ways to gain more information about mental health coverage.
First, you can go directly to your health insurance company's website and log in. On the website, you should be able to access information about what your health insurance plan covers and what type of costs you can expect for therapy, such as a copay.
If you want to speak with someone directly, you can always call the toll-free number on the back of your insurance card. This way, you can get the most accurate information about whether you'll be able to have therapeutic services covered, what you need to do to have them covered, and what out-of-pocket costs you should expect.
Finally, if you're insured through your employer, you can also contact your company's human resources (HR) department directly for more information on what mental health services your plan offers.
How to find a therapist covered by your insurance
If you choose to find a therapist through BetterHelp, keep in mind that neither BetterHelp nor the therapists on the BetterHelp platform will be able to accept health insurance. If your health insurance provider has informed you that they cannot reimburse you for any of the costs of BetterHelp, there are other ways to find a therapist.
The best option for finding a therapist whose services are covered by your insurance is to log onto your insurance provider's website and review the list of therapists available under your plan. You can likely filter by location and get basic information about each therapist, including their practice and specialty areas.
Therapy can be expensive, but some options are a little more affordable. Here are some of the best options for affordable therapy:
Online therapy. Oftentimes, online therapy is a more affordable option than in-person therapy.
Therapists who use a sliding fee scale. Many therapists will base their pricing on their client's income. For those with a lower income, there may be a greater opportunity for reduced pricing on therapy. When choosing a therapist, see if "sliding fee scale" is listed in the payment section of their practice description.
Therapist in training. One of the least used ways to get therapeutic services is choosing a therapist who is just starting out. Therapists in training tend to charge much lower rates, and they have the support and oversight of an experienced therapist in the room during therapy sessions, so you get the best of both worlds.
Support groups. Though support groups are not necessarily comparable to one-on-one therapy, joining one may be another good option for accessing affordable mental health support. Support groups either charge a small fee or sometimes nothing at all. Plus, they're a great way to meet people going through similar situations and experiences. You can find support groups near you through the Mental Health America resource list.
Mental health centers. Another option is to find a therapist through a mental health center. Mental health centers can often provide more affordable mental health services for those in the community.
Are you in a crisis or considering suicide?
You're not alone. Help is available right now:
BetterHelp is a great option for those looking for affordable online therapy.
However, although the pricing is likely more affordable than in-person therapy options, paying up to $360 per month is not realistic for many. And because BetterHelp does not accept health insurance, though sometimes they do offer financial aid, this can be another challenge for those seeking mental health services.
For these reasons, you may want to consider talking with your health insurance provider to find out if they can subsidize some or all of the cost of your therapeutic services through BetterHelp before you sign up. If not, your insurance company may be able to offer you a list of therapists that do accept your health insurance instead.
You can also search for therapists who offer a lower rate for lower-income households, known as a sliding scale fee, or try a support group or mental health center for mental health supportive services and resources.
You can always call 24/7 crisis lines like those listed above if you need more immediate assistance.