We include products we think are useful for our readers. If you buy through links on this page, we may earn a small commission. Here's our process.
Psych Central only shows you brands and products that we stand behind.
Our team thoroughly researches and evaluates the recommendations we make on our site. To establish that the product manufacturers addressed safety and efficacy standards, we:
Evaluate ingredients and composition: Do they have the potential to cause harm?
Fact-check all health claims: Do they align with the current body of scientific evidence?
Assess the brand: Does it operate with integrity and adhere to industry best practices?
We do the research so you can find trusted products for your health and wellness.
Is ADHD impacting your life? Do you find it difficult to manage symptoms? These apps can help.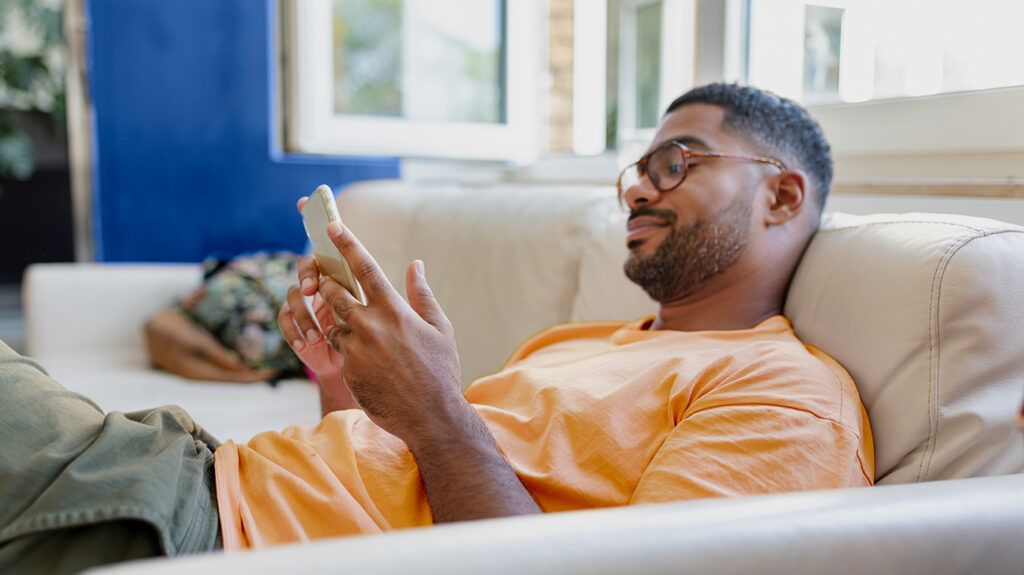 Attention deficit hyperactivity disorder (ADHD) is a common neurodevelopmental disorder.
It affects 11% of school-age children, and between 35% to 65% of those children continue to experience symptoms of the condition as adults.
A person with ADHD may often find it difficult to begin certain tasks, stay organized, and manage the various parts of their life. They may be late to meetings, miss important deadlines, and have trouble staying focused, especially if it's on a "boring" or unpreferred task.
Yet, there are many resources and tools like apps that can help people with ADHD manage their symptoms and stay focused and on track.
If you want to jump directly to the section for each platform, you can click the links below.
While apps can't cure your ADHD, they can help with your subtle or not-so-subtle symptoms. Apps can help you:
manage time and money
stay organized
be more productive
You can customize most apps with reminders and other features that specifically address areas in which you may need a little more help.
However, for an app to work well, it's important to learn how to use it and use it consistently — which can be a challenge with ADHD. Still, you can learn how to use an app by either reading articles (often on the app's site) or watching tutorials on YouTube.
It may take some time to make a habit of using an app, so try dedicating a certain time of day, or multiple times a day, to visiting and using your apps. To prevent overwhelm, we recommend adding just one app to your routine at a time.
There are hundreds of apps that people with ADHD can turn to. But we searched for the best ones by focusing on:
Ratings. We focused on apps with the highest overall ratings.
User reviews. We read countless reviews to find apps that users actually found useful.
Operating system. All of the apps we selected are available on both Android and iOS platforms.
Price. We looked for apps with free trials, free options, or a variety of prices to choose from.
Vetting. All apps have been vetted to ensure they meet Psych Central's medical, editorial, and business standards.
*Pricing information verified on April 29, 2022
Best overall
Price: Free for the first two weeks and then $78 annually ($6.50 a month) or $12 a month
Platforms: iPhone, Android, website
One of the biggest challenges for people with ADHD is time management. It's hard to keep track of time and properly estimate how long it'll take to complete a task, among other things. Enter RescueTime. This app runs in the background on your computer or phone (or both) and tracks how long you actually spend working versus, well, not working.
Why we chose it for best overall
RescueTime lets you set your own time management goals, helps you stay on track, and gives you a comprehensive report of how you spend your time online.
What we like
When you sign up, you enter information about yourself and your work, such as what you do and what your job involves, what hours are too early or too late for you to work, and if you take days off.
You can learn where your time actually goes, how often you get distracted, and even what is the most distracting.
You can block time-wasting sites or apps to help you remain focused.
What to look out for
It's not as accurate at recording time on your phone as it is on your computer.
On the phone, it requires GPS tracking to record where you picked up your phone.
Best for adults
Price: Free for individual use, $131.88 annually or $13.49 a month per user on a team, $299.88 annually or $30.49 a month for a business
Platforms: iPhone, Android, website
Whether it's in your work or personal life, getting organized and staying organized can be difficult with ADHD. Creating endless "to-do" lists on scraps of paper always seems like a good idea at the time, but in reality, the papers either pile up or disappear
Asana works as a virtual "to-do" list. It allows you to not only write down what you need to do but also assign due dates and even add in details. If you're working with a team, you can assign tasks and track them as your teammates complete the work.
Why we chose it as best for adults
Asana not only helps you manage individual work tasks, but it also organizes team projects, so that every member is clear on what they need to do.
What we like
You can create projects as a list with a header or as a board.
Create as many projects as you like and label them in whatever way works best for you, whether it's day, week, month, or quarter, or by kids, pets, medical, and household.
You can move tasks around as much or as little as you like.
What to look out for
It's up to you to make it work, meaning you need to review and update regularly.
It's not as easy to view and use on a phone or tablet.
Best for college students
Price: Free for limited use, $36 annually or $4 a month for the Pro version, $60 a user annually or $6 a month for a business
Platforms: iPhone, Android, website
Todoist is the teenager/young adult version of Asana, complete with hashtags and reminders. Plus, you can list each step of a project, assign deadlines, and receive reminders — a great feature for college students with ADHD who need to carefully plan out each step of a project to ensure they complete it on time. Plus, todoist can sync with your calendar.
Why we chose it as best for college students
With todoist, college students can keep track of important deadlines, prioritize tasks, and organize school projects.
What we like
When adding a task and reminder, simply hashtag the category and todoist will organize it for you.
You can prioritize tasks and receive reminders based on what's most important and what you've already completed.
Set daily or weekly productivity goals (depending on your version) and track your progress.
What to look out for
You can only have five active projects, three filters, and weekly activity reports with the free version.
You cannot receive reminders with the free version.
Best for teens
Price: $0.99 for the basic version, $2.99 for PRO
Platforms: iPhone, Android
Smartphones are distracting, especially for teens with ADHD. The ping of text messages and social media notifications can easily pull them away from homework, projects, family time, or even sleep. If you don't want to take away their phone, or you're not around to do so, OFFTIME can block certain apps while leaving others available.
Why we chose it as best for teens
OFFTIME gives your teens a little help in disconnecting from their devices, so they can catch up on their homework or simply engage with the world around them.
What we like
Unlike the "do not disturb" feature on your phone, OFFTIME can block specific apps and leave others available.
Even with the basic version, you can have access to your teen's OFFTIME account to control when they can (and can't) use certain apps.
What to look out for
If you've locked yourself out of an app but need to open it, you won't be able to.
Best for kids
Price: With an annual subscription of $69.99, the first 14 days are free; with a monthly subscription of $12.99, the first 7 days are free.
Platforms: iPhone, Android, website
Although Headspace was originally designed for adults, there's now a full suite of activities just for kids. And when your child has ADHD, learning how to meditate, focus, and stay calm is even more important.
Why we chose it as best for kids
Headspace teaches kids the fundamentals of meditation so they can relax their minds, settle into their bodies, and enhance their focus.
What we like
Depending on your child's needs, you can explore any of their five themes, specifically designed for children: calm, focus, kindness, sleep, and wake up.
There are breathing exercises, visualizations, and focus-based meditations.
The activities are broken down into three age groups: 5 years and under, 6 to 8 years, and 9 to 12 years.
What to look out for
This probably isn't something your kids will gravitate to on their own. You may need to dedicate the time to doing it with them.
If you'd like to learn more about Headspace, consider reading our in-depth review.
Best for focus
Price: 7-day free trial, $7.49 a month, $52.49 a year, $45 a year if billed in 2-year increments
Platforms: iPhone, Android, website
If you're having trouble staying focused at work, this may be an app to consider. Based on years of research, the folks at Focus@Will have created a specific style of music designed to improve focus and attention.
Why we chose it as best for focus
Focus@Will features a focus timer, productivity tracker, and a music-for-work selection that's customized for your specific brain type.
What we like
Their app is backed by research, including the fact that most people do best in 20-minute time blocks.
They've focused their music on distraction and habituation, which for them means getting bored with what you're doing — two things an ADHD brain tends to find challenging.
What to look out for
For some people with ADHD, music — regardless of what type — makes it harder to focus.
Best for the Pomodoro Technique
Price: Free, but donations are welcome through the developer's "Buy Me a Coffee" site.
Platforms: website
Some people with ADHD swear by the Pomodoro Technique, a system that breaks your focus time into 25-minute blocks and then provides you with a 5-minute break. It's named after the Italian word for "tomato," since it was developed by Francesco Cirillo in the 1980s using a tomato-shaped kitchen timer.
If you're interested in making this technique a habit, then the Pomodor app could be the right thing to get you started. The Pomodor app allows you to customize your focus time so you can find out if you're actually able to focus for longer.
Why we chose it as best for the Pomodoro technique
Pomodor is a simple, customizable web-based timer that can keep you on track as you work.
What we like
You can select your own focus time, anywhere between 5 minutes and 60 minutes.
Breaks can be short (5 minutes) or long (up to 45 minutes), depending on your preference.
You can create an account that allows you to track your productivity.
What to look out for
This site is free and online, so it's no-frills. If you like all of the bells and whistles that come with paid apps, this one isn't for you.
It's technically a website, not an actual app, so you'll need to keep your browser tab open to use it.
Best for staying organized
Price: Free for simple organization, $12.50 per user monthly for Premium, $210 per user annually for the Enterprise version
Platforms: iPhone, Android, website
Similar to Asana, Trello is an app that can manage your to-do list. Whether you need to organize your work tasks, future plans, or random thoughts, or even make a grocery list, Trello's Kanban-style system can help. Plus, you can share your lists or collaborate with others.
Why we chose it as best for staying organized
Trello allows users to organize and manage any individual or team project via boards, cards, and checklists.
What we like
Trello has been around for 10 years, so most of the kinks have been worked out.
You can easily move your notes between columns, potentially creating a system that goes from "to-do" to "in progress" to "finished."
It's a tried and true system that works, according to many large corporations and individual users.
What to look out for
Recently, some users have complained that some of their boards were deleted with no warning or reason.
Best for filing all things digital
Price: Free for up to two devices, $7.99 a month for additional features and unlimited devices with the Personal plan, $9.99 a month for additional work-related features with the Professional plan, $14.99 per user a month to share notes with a work team with Evernote Teams
Platforms: iPhone, Android, website
In a perfect world, you could save your emails, pictures, videos, favorite websites, and even random thoughts in a way that makes them easily searchable, regardless of whether you type in the words "ADHD tips," "organizing," or "time management." With Evernote, you can do just that. The app allows you to save all things digital in multiple ways, thanks to its unique tagging and organizational system.
Why we chose it as best for filing all things digital
Evernote syncs to all your devices, allowing you to keep your notes, schedules, and to-do lists conveniently on hand wherever you go.
What we like
You can pretty much capture anything you'd like, and you can take it with you on your phone.
With Evernote, you can even save and file your emails, which means that you might even be able to get that elusive "Inbox zero" concept people without ADHD seem to have mastered.
What to look out for
It's not all that intuitive. To really get the most out of this app, you'll probably need to spend some time watching YouTube tutorials.
Best for managing emails
Price: $9.99 a month for 1 email account, $19.99 a month for 5 accounts, $29.99 a month for 10 accounts
Platforms: iPhone, Android, website
If your inbox has hundreds, or even thousands, of unread emails (or emails you've marked as unread so that you can follow up later), the idea of combing through them may be so overwhelming that you don't even know where to begin.
Services like Clean Email can help you sort, file, and delete emails so that everything becomes more manageable. Plus, it can unsubscribe you from all of those newsletters that seemed like a good idea at the time but you never actually read.
Why we chose it as best for managing emails
This privacy-oriented service filters your emails into relevant groups, helping you quickly identify important emails and disregard irrelevant ones.
What we like
The app eases you in slowly, starting with a quick clean that organizes your emails into categories for easier review and deletion.
You decide how your emails should be grouped (by sender, email address, subject, etc.) and Clean Email does all of the grouping for you, making it easier to figure out what to keep and what to delete.
There's a specific filter that allows you to separate emails sent by real people versus automated systems (even if it initially appears to be sent by a real person).
What to look out for
Depending on your email service, you can do a lot of these things on your own — it will just take longer.
The price doubles if you need to clean and organize two, three, four, or five personal accounts.
Best for managing money
Price: Free or $0.99 for an ad-free version
Platforms: iPhone, Android, website
Managing money is one of those executive functioning skills that many people with ADHD have difficulties with. The Mint app and its web-based version help you keep track of just about anything finance-related, like your bank account balances, investments, credit score, and debts. You can also create budgets or financial goals to help you keep an overview of your spending or work toward a purchase.
Why we chose it as best for managing money
Mint is a free money-managing app that helps you budget your money, track your spending, and monitor your credit and online subscriptions.
What we like
It's much easier to understand your financial situation when viewing the app's bar graphs and pie charts.
With its bills and subscription tracker, you can receive notifications before a bill is due, if the price increases, and if any fees may apply.
It's easier to create, and stick to, a budget when you can actually see where your money goes each month.
What to look out for
Although Mint is available as an app, there are more features when you use the web version.
Best for teaching kids and teens how to manage money
Price: Free for the virtual tracker, $2.99 a month for Rooster Plus
Platforms: iPhone, Android, website
If you start while they're young, your child or teen with ADHD may find it easier to manage their money as an adult.
With Rooster Money, you can help your young child learn about money by using the app to create a rewards system. As they get older, you can create a virtual pocket money account to help them learn the value of a dollar. By the time they're a teen, you can give them their own payment card to help them learn responsible spending.
This app is now only available in the United Kingdom.
Why we chose it as best for teaching kids and teens how to manage money
RoosterMoney helps kids ages 4 to 17 build money confidence early on, so they can be financially savvy in the future.
What we like
The app supports conversations around money, helping children and teens to understand how to budget, save, and spend responsibly.
No more forgetting to give allowance each week — you can set up automatic payments that go straight into their account.
Kids can receive chore reminders, set up "savings pots," and learn about money.
What to look out for
Currently, the app only accepts customers in the United Kingdom.
App
Price
Service
RescueTime*
•free 14-day trial
• then $6.50/month
(paid annually) or $12/month
overall
Asana*
• free for individuals
• $13.49/month per user on a team
adults: project
todoist*
• free
• $4 /month for Pro
college
OFFTIMEia
• $0.99 for Basic
• $2.99 for Pro
teens: detach
Headspace*
• free 14-day trial
• then $12.99/month
kids
Focus@Will*
• free 7-day trial
• then $7.49/month
focus
Pomodorw
• free
task timer
Trello*
• free
• $12.50/month for Premium
chart tasks
Evernote*
• free up to two devices
• $7.99/month for Personal Plan
digital filing
Clean Email*
• $9.99/month
email
Mint*
• free with ads
money
Rooster Money*
• free
• $2.99 for Rooster Plus
kids' money
w available on web, i available on iOS, a available on Android, * available on all 3
Q: What's a good app for children with ADHD?
A: Children with ADHD may benefit from apps that help them stay organized, calm, and focused or can help them keep track of things like homework and money. The Headspace app, for instance, helps kids develop meditation skills.
In a 2017 study of ADHD apps, the following themes were found to be important:
technology accessibility (such as being free and reliable)
app should be interactive
app should be relatable
app should address ADHD symptoms
age appropriate
Q: How do these apps help with ADHD?
A: ADHD apps can help you stay organized, manage your busy schedule, and keep track of your projects and finances.
Symptoms of ADHD can have varying intensities depending on the person. The following are manageable, significant real-world productivity challenges:
There are hundreds of apps available for people with ADHD, and choosing the best ones for you or your child will depend on your, or their, symptoms.
Before you buy, take some time to review the features and think about whether it's something you can see yourself using regularly.
Although you may experience multiple symptoms that could benefit from an app, attempting to change too many things at once may be overwhelming, which could cause you to abandon the idea altogether.
Consider starting with just one app and give yourself some time to adjust. Then, once you've made progress try adding another.