We include products we think are useful for our readers. If you buy through links on this page, we may earn a small commission. Here's our process.
Psych Central only shows you brands and products that we stand behind.
Our team thoroughly researches and evaluates the recommendations we make on our site. To establish that the product manufacturers addressed safety and efficacy standards, we:
Evaluate ingredients and composition: Do they have the potential to cause harm?
Fact-check all health claims: Do they align with the current body of scientific evidence?
Assess the brand: Does it operate with integrity and adhere to industry best practices?
We do the research so you can find trusted products for your health and wellness.
If you live with ADHD, it can be challenging to get things done. Here are a few tricks and tools to knock tasks off your to-do list.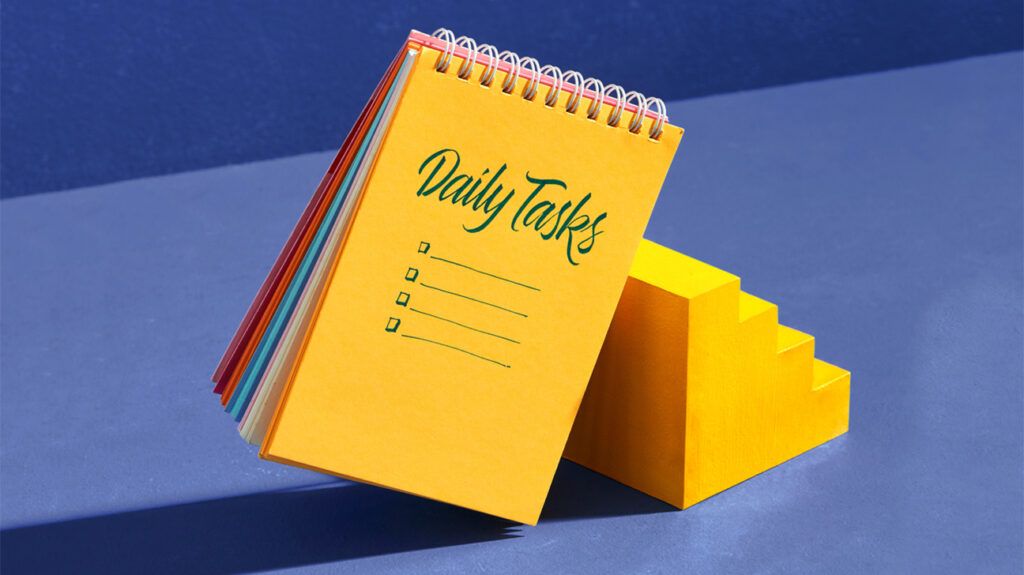 We are inundated every day with endless distractions, from Zoom meetings that interrupt our work to a constant barrage of social media updates.
By the end of the day, it may feel like you've scratched nothing off your to-do list — in fact, it may seem longer now than it was at the beginning of your day.
With all these distractions and disruptions, it can be hard to focus and get things done. And instead of being productive, you may feel scattered and disorganized.
If you have attention deficit hyperactivity disorder (ADHD), completing a task can seem overwhelming or even impossible.
But there are ways to help you stay focused and get things done.
Some of the classic symptoms of ADHD involve trouble concentrating, inability to focus, and difficulty sustaining attention.
Research published in the Journal of Neural Transmission suggests that people with ADHD have trouble maintaining sustained attention for long, uninterrupted periods of time. For this reason, people with ADHD have problems staying focused and on task while performing a host of daily activities.
This same research found that people with ADHD also have trouble with selective attention (focusing on one task for a period of time) and divided attention (focusing on more than one task) when compared to people who don't have ADHD.
This means that if you have ADHD, you might find it more difficult to focus, whether on one task or multiple tasks, for a long time.
If you have ADHD and you're wondering how to stay productive, here are some tips to help you get things done. Try each technique until you find the one, or ones, that work for you.
Find an ideal organizational strategy
There's no one-size-fits-all when it comes to organization. You may have to try different methods before you find one that works for you.
Some organizational systems you can try include:
a traditional planner
a wall or online calendar
a journal
a whiteboard
Once you find a strategy that works for you, try to stick with it for at least 30 days. Take it with you everywhere you go. Put all of your information into it. Eventually, it'll stick.
Plan your day the night before
Instead of waking up and scrambling to figure out what you need to do, write out your schedule the night before.
Place it in a prominent location where you can see it first thing, like on your nightstand, on your bathroom mirror, or in your clothes closet.
This way, you'll know exactly where to start your day.
Create momentum
Look at your list of things to do. Consider what will feel the easiest. Then think about what will be the hardest.
Start with something that will feel easy, find a rhythm, and then dip into the tough stuff.
Others may prefer to identify the top three priorities on their list and focus on completing these first. This way, no matter how the rest of the day goes, the most important tasks are already complete.
Whether you start easy or start hard, be sure to lean into the tasks that make you feel the most accomplished first. That way, you'll have the momentum to keep going.
Set an intention
It's so easy to open up your phone during the day and check your social media or scroll through emails and work messages.
But before you reach for those devices, set an intention for exactly what you're going to do and for how long. For example, you might plan to spend only 10 minutes checking social media and only 30 minutes on emails.
Choose a time and stick to it! Set a timer, and when time's up, put those devices down and get back to it.
Work in intervals
Set a timer on your phone for 45 minutes, or tell Siri or Alexa to set one for you.
During those 45 minutes, work hard and stay focused on the single task at hand, without checking your emails, social media, or anything else. When the timer goes off, take 15 minutes to relax.
Repeat as needed.
If 45 minutes feels like too much to start, try 15 minutes on and 5 minutes off. Over time, you'll build up your concentration and stamina.
Avoid multitasking
If you're working from home, it's tempting to put in a load of laundry, set dinner in the oven or slow cooker, listen to your go-to show on Netflix, and respond to emails all at the same time.
But these micro-distractions in the background may keep you from going "all in" and completing your best work.
Try to only focus on one task at a time.
Eliminate distractions
Find a quiet place to focus and keep your phone on silent while you're working.
If you need to, you may even consider disabling social media notifications while you're working. When you're done, you can turn those notifications back on.
Set up a work zone
If you're working from home, differentiate where you work from where you sleep, eat, or do fun activities.
Find a quiet place without a lot of clutter or physical distractions. If you have a window with a calming view of trees or water, set up camp there.
When you sit down in your work zone, you're conditioning your mind to associate it with business. When you step away, your mind can put "work mode" away for the day.
Pace yourself
People with ADHD might also feel the need to do everything perfectly. And if you can't do it perfectly, you might see no point in doing it at all.
When you make a cake, you can't add the sprinkles before you've baked the cake and applied the frosting.
When it comes to your project, approach it like you're baking a cake. Review exactly what is required of you and tick those boxes first (that's the cake part). If you have time or energy left over, that's when you can enhance the project to add that extra little "oomph" (the sprinkles).
Just don't start there, or you may burn out before the project even has a foundation.
Find an accountability partner
If your deadline is days, weeks, or months away, it can be tempting to save it until the last minute. To help prevent this from happening, consider getting an accountability partner.
Create a self-imposed deadline, and let your accountability partner know that by a certain date, you'll have a certain chunk of your project done.
When it's complete, send it to them. Just knowing that someone is waiting on your work might give you that extra drive you need to focus.
Create a buffer
It can take time to learn how to stay productive when you have ADHD, so give yourself some wiggle room.
If you think a project is going to take you 4 hours, carve out 8 hours in your schedule, just in case. It's better to overestimate than underestimate.
Set up a brain dump
It's normal for your mind to wander while you're trying to complete an important task.
If an idea or to-do list item pops in your head, grab a small notebook and quickly jot it down, then get back to work. Now that the thought has somewhere else to live, besides your brain, you can let it go.
There are a number of tools to help you stay productive and focused.
Some helpful ones include:
If you need extra help, consider finding an ADHD coach through the ADHD Coaches Organization directory. You can connect with a coach who can provide tools and strategies to help you accomplish your goals and overcome challenges.
You can also check out our resources on managing day-to-day life with ADHD:
Living with ADHD can make it difficult to stay focused and complete a task. But with the right tools and resources, you can get things done.
There are several ways to manage your productivity and organize your to-do list, from bullet journaling to mind-mapping.
While it may take a little getting used to, it's possible to take your productivity to the next level. The key is to be consistent with the methods that work for you until they become second nature.