We include products we think are useful for our readers. If you buy through links on this page, we may earn a small commission. Here's our process.
Psych Central only shows you brands and products that we stand behind.
Our team thoroughly researches and evaluates the recommendations we make on our site. To establish that the product manufacturers addressed safety and efficacy standards, we:
Evaluate ingredients and composition: Do they have the potential to cause harm?
Fact-check all health claims: Do they align with the current body of scientific evidence?
Assess the brand: Does it operate with integrity and adhere to industry best practices?
We do the research so you can find trusted products for your health and wellness.
We tested Regain and have our review plus details on Talkspace, OurRelationship, and Ritual therapy for online marriage and couples counseling.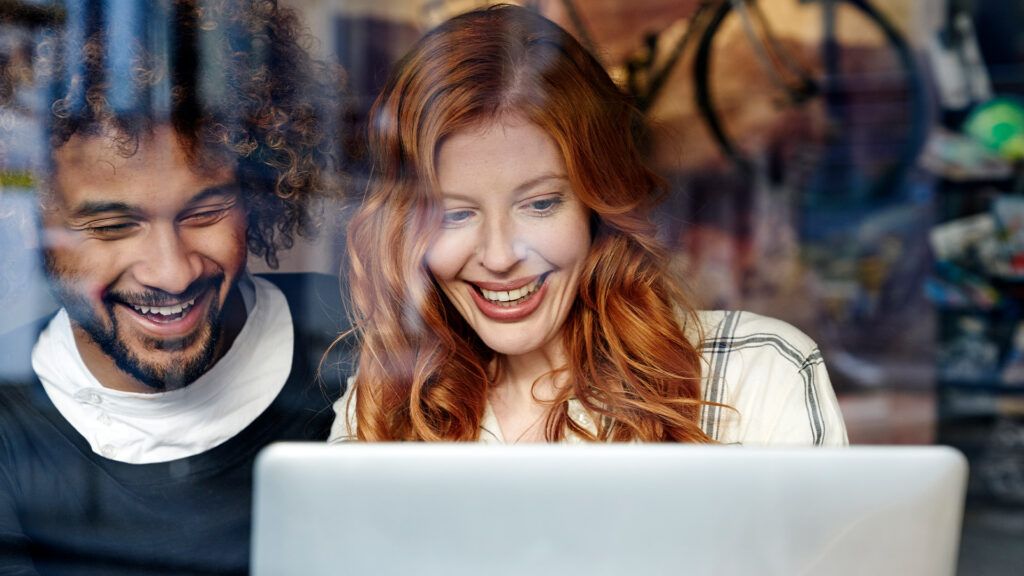 If you're considering marriage or couples counseling, you might feel hesitant, unsure of what to expect, or a little self-conscious about the issues leading you to explore therapy.
Seeking professional support doesn't mean you've failed at your marriage or partnership. It means you care enough about your partner to make the effort a thriving union requires. Think of counseling as a tool that helps you find and shore up any cracks in your partnership before they spread.
Choosing an online couples or marriage counselor means you can avoid the difficult question: Are there any couples therapy services near me? You might also avoid the possible awkwardness of meeting an acquaintance in the waiting room or seeing your therapist at the grocery store.
With online services, you can take the first steps toward strengthening your partnership — on your schedule, from the comfort and security of your own home.
Read on to find our top picks for the best online marriage counseling.
Wondering about the difference between marriage or couples counseling and couples or relationship therapy?
While they're pretty similar, counseling tends to prioritize problems and areas of conflict affecting daily married life, from division of household responsibilities to infidelity recovery to intimacy issues.
On the other hand, therapy tends to look more at the past to help you determine what may cause ongoing issues.
To create our list of the best online marriage and couples counseling services, we looked for services with:
established websites
availability across the United States rather than only one or two states
a privacy policy explaining how the service protects your confidentiality and secures information
detailed information on therapists' minimum qualification requirements
positive user reviews
Plus, Psych Central vets all brands and products we review. If you're interested in learning more, you can read about our editorial process and product selection.
Is there any online marriage counseling that takes insurance?
Yes, one of our top picks — Talkspace — offers online marriage counseling and takes insurance.
You'll notice most online couples counseling services don't accept insurance, but that's fairly standard. Insurance typically won't cover relationship counseling unless it's a recommended treatment for a diagnosed mental health concern.
Best marriage counseling overall
Cost:

$60–$90 weekly
financial aid available to those who qualify

Therapy format: Message, phone, video
Accepts insurance? No
Nationwide? Yes
Regain, a BetterHelp sister site provides only relationship counseling. Its staff includes marriage and family therapists as well as:
psychologists
social workers
counselors
All specialize in relationship counseling and have experience working with romantic partners who need support.
Unless you select from the culturally competent therapist availability, therapist matching is automated, but you can switch counselors if you feel they're not a good fit.
Once you match, you can begin sending messages and scheduling live sessions, alone or with your partner. Most of your communication will take place during your joint session, though you can book individual live sessions if needed.
Reviewers generally praise Regain. Many people say the service truly made a difference in their relationship, especially the counselors':
professionalism
kindness
experience
Why we chose it
Regain is a well-established therapy platform whose qualified professionals specialize in online relationship counseling.
What our tester says
Our tester "Lea," is a multimedia editor at Psych Central. She said she would recommend the Regain service to others. She added that it works best for couples who are already motivated to fix marriage obstacles since much of the work in between sessions is self-driven.
She and her husband have a blended family with teenagers and different work schedules. They had to change therapists several times to find a culturally competent fit. But once they did, the service helped them deal with a serious marriage stalemate. She said the therapist's changes were "easy and guiltless."
What we like
Regain offers a 24/7 private chat room to encourage an ongoing dialogue with your therapist.
All therapists are experienced in relationship therapy.
Long-distance partners can join in on live sessions.
You may schedule individual chat sessions to talk with your therapist one-on-one.
Our tester Lea, especially liked that she could:

mark messages as urgent and get responses any time of day or night
add attachments to the chat
even send voice recordings through the chat
Writer KL to IE KCS 11/1: Done
What to look out for
Regain doesn't accept insurance.
Your therapist is selected for you if you haven't already chosen someone, but you can switch if needed.
Our tester Lea and her husband wished that she could:

choose to message the therapist directly, and choose if the message would be visible to her partner or not
filter a therapist search by time zone, or be able to enter a preferred session time slot by time zone
If you're interested in learning more, consider reading our in-depth review of Regain.
Best for soon-to-be-married couples
Cost:

$135 per session with advanced, licensed clinician
Income-based sliding scale rates begin at $65 a session

Therapy format: Video
Accepts insurance? No, but out-of-network claims may be possible
Nationwide? Yes
You've heard of marriage counseling, but how about pre-marriage counseling? This specialized, short-term approach focuses on:
conflict resolution skills
family planning goals
family of origin traditions
Research from 2020 suggests premarital counseling programs can help you have a more successful relationship, and Growing Self agrees. The service's trained and experienced therapists offer premarital counseling along with other types of relationship and marriage counseling and coaching.
Growing Self online services are available nationwide, but there are some limitations.
Since Growing Self offers both coaching and therapy services, it's important to understand the difference. If you're seeking therapy rather than coaching, you'll need to make sure the practitioner you choose is licensed to provide therapy in the state where you live.
Growing Self also offers a Lifetime of Love online premarital course for couples looking to strengthen their relationship or prepare for marriage. It's a full-day, small-group workshop with up to five other couples.
The live online video course offers 6 hours with a marriage and family therapist specializing in premarital counseling. You'll be able to:
ask questions
work on activities
share thoughts
Growing Self also offers free consultations and solution sessions, which are one-time coaching experiences that help you craft a plan of action for your unique relationship.
Why we chose it
Growing Self's online premarital counseling program helps you and your partner identify your relationship's strengths and problem areas to equip you for a successful marriage.
What we like
Growing Self offers a free consultation visit.
Same-day appointments are often available.
Growing Self works well for long-distance couples.
The online premarital program is offered across the United States and internationally.
Some therapists offer sliding scale rates.
What to look out for
Some services may not be available nationwide.
No subscription plans are available.
Best for round-the-clock support
Cost:

$436 monthly (4 live sessions + unlimited messaging)
$1,188 quarterly (12 live sessions + unlimited messaging)

Therapy format: Video, messaging
Accepts insurance? Yes
Nationwide? Yes
Some couples find it most helpful to talk through marital problems as they come up. Talkspace's relationship service may be a great fit if that's the case for you. This online therapy platform offers you and your partner regular access to support instead of once-weekly sessions.
Once you're matched with a therapist, you can send messages 24/7. Your therapist will typically respond within a day to help you address concerns. You can also add video sessions for live support for a fee.
Many users recommend Talkspace couples therapy, praising its convenience and experienced, helpful professionals.
Why we chose it
Talkspace is an ongoing subscription service that allows you to message your therapist 24/7 as new relationship issues occur.
What we like
Talkspace accepts insurance.
No appointments are needed for messaging, though video calls can be scheduled.
You can send text, audio, picture, and video messages 24/7.
The therapist may reply within a day.
What to look out for
Your therapist might not respond to your messages right away (typically within a day).
Message-based therapy may make developing a strong therapist-client relationship more difficult.
Best if you're unsure about therapy
Cost:

$249: Couples program with coach
$99: Couples program without coach

Therapy format: Online lessons, phone, video, and chat coaching
Accepts insurance? No
Nationwide? Yes
Know you'd like to make some changes in your marriage? Feel a little less certain about the time and financial commitment therapy requires? OurRelationship's evidence-backed self-help program may be worth considering as a "starter option" for relationship support.
The program typically takes no longer than 2 months (8–10 hours to complete), and the coaching option covers support for 2 months. You can choose between specialized programs for relationships in which partners have the same gender or different genders.
Prices are one-time fees. There is no monthly subscription required. You pay the fee once for the program of your choice, and you have access to the program materials for as long as you need.
The service recommends working with your partner but also offers an individual program if your partner isn't fully on board. You can even start with a free sample lesson to ensure the self-help format fits well.
Why we chose it
OurRelationship's self-help format allows you to explore relationship therapy without the formalities and cost of working with a therapist.
What we like
The self-help format allows you to complete the material in your own time.
Coaching help is available.
A free sample lesson may help you determine whether it's right for you.
Specific programs are available for military couples and same-gender couples.
You may apply to see if you qualify for a free relationship program funded by a U.S. Administration for Children and Families grant.
What to look out for
OurRelationship coaches are not licensed therapists.
The self-help format cannot substitute for therapy with a licensed counselor.
Price
Therapy format
Regain
$60–$90 weekly
• message
• phone
• video
Growing Self
• $135 per session with advanced licensed therapist
• sliding scale available
• video
Talkspacei
• $436 monthly
• $1,188 quarterly
• video
• messaging
OurRelationship
One-time fees:
• $79 individuals program
• $99 couples program without coaching
• $249 couples with coaching
• online lessons
• phone
• video
• chat
i Insurance accepted
If you didn't find what you were hoping to see in this article, here are some tips on finding an online marriage or couples counseling service that works for you:
Payment. Before choosing a relationship therapist, consider your price range and the various payment options online services offer. Would you rather pay for individual appointments or through a weekly or monthly subscription plan?
Counselor credentials. Does the therapist have relational training and if so, what types of training have they completed? How much experience would you like your therapist to have? Do you want to work with a Ph.D., or is a therapist with a master's degree just fine? Are you open to working with a relationship coach? (Keep in mind that coaching isn't usually regulated, and there's no licensing board to monitor issues regarding ethics, harm, or abuse that may occur.)
Medium. How do you want to communicate with your therapist? Do you prefer live video sessions, phone conversations, or texting?
Privacy. Be sure you pick a licensed therapist who offers HIPAA-compliant services that guard your privacy and security online.
Accessibility. How often do you want to speak with your therapist? Several times a week? Once a month? Do you want a therapist you can text anytime you'd like?
Time. How much time do you need to dedicate to counseling? Would you rather have a 45-minute session once per week? Or 15-minute conversations twice a month?
Is online marriage or couples counseling right for my partner and me?
You don't need to be married. Anyone in a long-term partnership can benefit.
Does marriage counseling help couples?
Counseling may help in many situations, such as:
Should I attend online marriage counseling with my partner or solo?
You're all set to show up and do the work, but your partner seems less interested. What next?
Couples counseling generally works best when you both participate. That said, you can still do it alone. An experienced online relationship counselor can offer guidance on skills and strategies for communicating with your partner more effectively.
What's the difference between couples therapy and couples counseling?
According to the American Psychological Association, couples counseling is generally short-term, focused on making adjustments to manage current situations. Couples therapy goes deeper and extends over a longer term.
Is it worth trying couples counseling?
Couples counseling tends to focus mostly on current issues. This can make it an effective tool when you know you don't want to end your partnership.
Couples counseling may not succeed when one partner:
is unwilling to commit from start to finish
wants to keep secrets or continue an affair
has difficulties with honest communication
wants out of the relationship
Couples counseling isn't recommended when your relationship involves abuse. Abuse is a matter of power and control, not a relationship issue. If you're experiencing abuse, individual therapy can offer space to get guidance on potential next steps and create a safety plan.
What is the success rate of couples counseling?
Research shows that couples counseling can be an effective tool for managing a wide range of relationship problems.
According to a 2020 study involving 15 couples receiving online counseling, a majority found it easy to connect with their counselor and had an overall positive and beneficial experience. Some even said the distance offered by the online format helped them feel more in control.
Is online marriage counseling effective?
According to the American Association for Marriage and Family Therapy, relationship counseling can benefit your marriage and overall well-being. Online marriage counseling can offer lower costs and easier scheduling than in-person visits.
To maximize your success with online counseling, you can look for a therapist who:
Is virtual couples therapy worth it?
A 2022 research review found that videoconferencing is effective for couples therapy, with outcomes and satisfaction comparable to face-to-face sessions. Couples receiving online therapy through videoconferencing experienced:
increased relationship satisfaction
improved mental health
reduced symptoms of anxiety and stress
Is marriage counseling difficult?
Yes, marriage counseling can sometimes be challenging. There are often hurdles to get over, like:
defensiveness
anger
emotional shutdowns
But there are also many techniques for overcoming obstacles in marriage counseling that you can study to prepare yourself.
What is the Gottman method of couples therapy?
The Gottman method is an approach to couples therapy that many trained clinicians use. It was developed by Drs. John and Julie Gottman in the 1980s. It involves working to transform four behaviors that often lead to divorce, called the Four Horsemen of the Apocalypse.
Among our top picks, both Talkspace and Regain say some of their clinicians offer Gottman-based counseling.
The Gottman method focuses on:
managing conflict
increasing intimacy and respect
creating empathy and understanding
What are alternatives to online marriage counseling?
The services we've featured above may not work for everyone, but you still have options for support.
Other helpful options for improving communication and strengthening your relationship include:
Also, many therapists who primarily offer office sessions now offer teletherapy options.
How do I find a culturally aware online couples counselor?
In need of a culturally competent counselor? Consider searching for a therapist who offers online sessions through:
Looking for a counselor who specializes in open or non-monogamous relationships or marriages? Try searching online therapist directories or the Polyamory-Friendly Professionals Directory for therapists who offer teletherapy options.
How do I find free online couples counseling?
Although none of our chosen providers offer couples counseling for free online, many offer affordable therapy, especially when compared to the cost of in-person services. Also, Growing Self and Ritual both offer free initial consultations, and OurRelationship offers a free sample lesson.
Additionally, Growing Self offers a low-income sliding scale, and Regain offers financial aid to those who qualify.
Online marriage or couples counseling can help improve your relationship, whether you've been married for 2 weeks or together for 10 years. It doesn't need to be a last resort, either. It can help you and your partner find solutions early on.
Counseling won't help you resolve every incompatibility, like different desires for children or the ideal location to live. Still, it can bring these concerns into the open so you can determine the best path forward.