We include products we think are useful for our readers. If you buy through links on this page, we may earn a small commission. Here's our process.
Psych Central only shows you brands and products that we stand behind.
Our team thoroughly researches and evaluates the recommendations we make on our site. To establish that the product manufacturers addressed safety and efficacy standards, we:
Evaluate ingredients and composition: Do they have the potential to cause harm?
Fact-check all health claims: Do they align with the current body of scientific evidence?
Assess the brand: Does it operate with integrity and adhere to industry best practices?
We do the research so you can find trusted products for your health and wellness.
Today's guest, Gregory Zarian, is an Emmy-nominated actor with starring roles in TV and movies, most recently "Westworld." Join us as he shares his insecurities working in a cut-throat industry, struggles with sobriety, and history of being bullied as a child. A candid look at the human side of celebrity, he reminds us that even "rich and famous" Hollywood celebrities can struggle with mental illness, addiction, and trauma.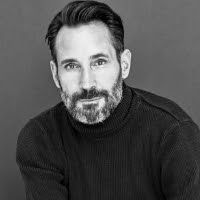 Gregory Zarian is an award winning actor who most recently appeared on the third season of the hit HBO series "Westworld." He can currently be seen in the film, "86 Melrose Avenue." In 2020, Gregory was nominated for a Daytime Emmy Award for outstanding performance by a supporting actor in a digital drama for his role on the Emmy-winning web series, "Venice the Series." His Emmy submission clip can be viewed here. The role deals with issues of bullying, which hits close to home, as that is something he dealt with growing up as a twin. He's an anti-bullying advocate and an active supporter of The Trevor Project. Gregory has a recurring role on the first and second current season of "The Family Business" (BET+). He's also reoccurred on "Days of Our Lives" and "General Hospital," and guest starred on "Counterpart," "Criminal Minds," "Bones," "Castle," "Revenge," "The Mentalist," and "Entourage," among others.
Gabe Howard is an award-winning writer and speaker who lives with bipolar disorder. He is the author of the popular book, "Mental Illness is an Asshole and other Observations," available from Amazon; signed copies are also available directly from the author.
To learn more about Gabe, please visit his website, gabehoward.com.
Producer's Note: Please be mindful that this transcript has been computer generated and therefore may contain inaccuracies and grammar errors. Thank you.
Announcer: You're listening to Inside Mental Health: A Psych Central Podcast where experts share experiences and the latest thinking on mental health and psychology. Here's your host, Gabe Howard.
Gabe Howard: Welcome to this week's episode of Inside Mental Health: A Psych Central Podcast, I'm your host, Gabe Howard, and I want to quickly give a shout out to our sponsor, Better Help. You can grab a week free by visiting BetterHelp.com/PsychCentral. And calling into the show today we have Gregory Zarian. Now, he is an award winning actor who most recently appeared on the third season of the hit HBO series Westworld. He can currently be seen in the film 86 Melrose avenue. He is an anti-bullying advocate and an active supporter of the Trevor Project. And we are super pleased he's here with us today, Mr. Zarian, welcome to the show.
Gregory Zarian: Good morning, how are you?
Gabe Howard: I am very, very well. Now you were on Days of Our Lives, so my mother has already told me that you are the best guest that I've ever had on the show. The podcast can end right now as far as she was concerned, we've hit the climax. And you also won an award for your latest movie, which we're going to discuss later on in the show. But life wasn't always smooth for you like it is today. I mean, I understand that you had struggles with bullying and alcoholism and mental health.
Gregory Zarian: First of all, tell your mother she's right. Tell her that I will send her flowers and a thank you card and wherever she wants me and needs me, I'm there.
Gabe Howard: Awesome, she going to take
Gregory Zarian: Love you, Mom.
Gabe Howard: You up on that as we Howards don't have boundaries.
Gregory Zarian: Even when you say as easy it is now compared to what it was, I believe that I, you know, I believe that some people get their success or their stardom, and it's just a seamless, a seamless ride, escalator ride up to the top. What I love about my journey is I've had to crawl up this hill to find success. You know, my parents were both immigrants. And so we were brought up by immigrants in this country and we were brought up very, very old school. The words thank you and please were embedded to us. And my father really wanted us to, especially my twin brother, Lawrence and I, to have this, to get the nine to five to work that job, and since we were both in the industry, he saw us really struggle and fight for our position. I love the process of working hard. I don't take any job for granted. I don't take anything for granted, and it allows me to wake up every day as I did today, looking forward to talking to you to talk to somebody about the journey, because here's the thing. This journey is not, it's not the easiest journey. I'm in a business where somebody says yes and no every second of every day. And there's a lot more no's than there are yes's. And, you know, when you're brought up by immigrants and people that just knew it differently, we were taught differently.
Gregory Zarian: And I love that they taught us how to be chivalrous gentlemen. But the battles that my twin and I encountered because we have an older brother who's four years older than us, they're just different. And, you know, out of the gate, we were identical twins. We were both chubby and fat and made fun of and collectively bullied, independently bullied. And, when we got to high school and lost all this weight, we were still being bullied because nobody else knew what to say. You know, I believe that bullying is somebody fighting for their own survival. Unfortunately, in regards to addiction, my mother died an alcoholic. I believe that it runs rampant in most families. And I'm very lucky to say that I was able to fall to my knees over six years ago and just say, dear God, I need help. And what's beautiful about the career that I'm in, is I get to be on great shows and be a storyteller and be on platforms like yours to talk about bullying, to talk about mental health to be in projects like 86 Melrose Avenue or Venice: The Series, and play these pivotal characters that extend beyond the screen, computer or phone or TV. So that's my abridged version of it.
Gabe Howard: To ask you a personal question, Mr. Zarian, how
Gregory Zarian: Can I say something?
Gabe Howard: Yes.
Gregory Zarian: My father is Mr. Zarian, and I am Gregory.
Gabe Howard: Gregory, to ask you, I really, really appreciate that. Thank you so much, Gregory, to ask you a personal question.
Gregory Zarian: Of course.
Gabe Howard: The whole world thinks that anybody who is on TV has it made. It's sincerely from my perspective and from the perspective of my friends and family, it's just, oh, you're on television. You're in a movie. Oh, you're rich. The world is your oyster. You can't possibly have any problems. And yet we do see addiction, substance abuse. We see suicides. And we're like, oh, well, that's too bad. But they still have it made. I don't often get to ask anybody this question, but hey, you're on TV and yet you're describing mental health issues and challenges. What do you want to say to the rest of the world?
Gregory Zarian: You know, it's a lot of smoke and mirrors when you see me on a red carpet. People just assume, oh my God, look how easy their life is and it's my job. I am so grateful for my job. And I personally feel I have the best job in the world, but I am rejected more than I am selected. So I battle in my head about what I didn't do. What did I do? Was I to tall? Was I too thin. Did I? Did I not? I just had an audition for a recurring part on the series Batwoman. It stars a young lady that I was with on The Family Business. I went in guns, guns blazing. Hoping, like this is perfect. I didn't like my audition and it really depressed me. I called my team and I said, I'm doing it again. So I went out. I went to a casting suite. I taped the audition. I didn't like that again because I heard they wanted the character to be a little bit more character-y. So I spun for days. The minute I could let it go was when I finally found out that they gave it to another actor. So this fact of Oh my God, it's so easy.
Gregory Zarian: And look and you know, you've been Emmy nominated and look how great your life is. And what do you have to worry and bitch about? You have no idea. But it's just like everybody's job. Sometimes it's great, sometimes it's not. And we all deal with the same cast of characters. We just show up and punch in our time card because we all have different careers. I mean, what I do is really hard because I walk in. I have a callback today for a huge job. From the minute I walk into that office, they know whether or not I'm their guy. Come on, that's tough and there's moments where you just want the voices to stop. Was that good enough? Was that bad enough? What did I do? What didn't I do? You know, Westworld is shooting season four right now. And yes, my character died, but they bring everybody back. So I've had moments of well, what? They didn't like me? Because I'm not coming back for season four. It's the story. And they're telling a story. And I'm not part of the story. It's not about me. So that's the answer to that. We are told no a lot more than we are told yes.
Gabe Howard: Full disclosure, I am not a famous Hollywood celebrity, just in case you thought that I was, but I can relate to that so much, right? This idea that OK, well, why did this person say no to my show? They were on it two years ago. Why don't they want to come back? And on and on and on. But here's the thing, I get a lot of support. I really feel like every time I say, oh, it's not fair, the people around me, they're like, Gabe, you work hard. Do you find that in your life as well? That people say, Gregory, you work hard or do the critics, as you said, what does he have to bitch about? Does that impact your ability to seek help?
Gregory Zarian: First of all, I'm sorry that people don't want to come back to your show, because already I'm hoping to come back tomorrow. Second of all, you know, I think here's the thing. We have to realize that also it's not always about us. The beautiful thing about being sober is it's not about us. It's about them. And a lot of choices that are made outside of what you and I do or all the other jobs. It just fits their puzzle in a different way and in a better way. You know, we are all human beings doing human doings. And, being in a business where somebody has my future in their hands is tough because I'm giving complete control. I feel that it's amazing that we have someone like Simone Biles or anybody else, you know, the tennis star that came out and said, hold on, I need to pause because I'm not OK up here.
Gregory Zarian: Doesn't mean she's crazy, doesn't mean she's any of the names that we've labeled what it is. I'm just having a moment or I don't know if I'm going to break my neck on that balance beam. So I need to stop what I'm doing right now and be OK with me. And here's the thing for each of us. I believe that mental health is just wanting the voice to stop and that is finding the tools and the outlets and the support team to go, hey, you know what? I need your help here. And it starts with saying to somebody, I'm afraid. I'm hurting. I need your help. I'm suicidal today, which I have said. I took a 16-year cake this past Monday, and I said to my core group, I realize that I don't say I want to die every day anymore. And it's not that I was born wanting to die. It's just, you know, addiction is a disease, mental health is a struggle that we all go through. I'm just saying it out loud.
Gabe Howard: Gregory, I love that message. Now I want to talk about your, I hate to phrase it this way, your background being bullied. And what I specifically want to talk about is, you know, Hollywood just seems like the most bullying place ever. Both what you've said during this interview and you know who wore the shoes better? Did she lose her baby weight? Is her hair ugly? I think about my own history with bullying and, you know, attacks on what I said, what I did and what I looked like were very common. Is that triggering for you to walk into a room and have somebody comment on your looks right in front of you while you're standing there?
Gregory Zarian: Not as much when I walk into a room, I know part of my job is for everyone to have an opinion, so I know what that is. It's part of also my job description. What's interesting is when somebody comes up to me and compares me to my identical twin, when somebody has a definite oh, you're not as good looking as Lawrence. Oh, wow, Lawrence is a lot thinner than you oh, you know, Lawrence. Somebody recently at the gym said to me, wow, Lawrence is in better shape. OK, and then they walk away. And so it's the comparison. It's the I used to have a trigger and I would want to be like, well, you can kiss my ass. And I just one thing about being in sobriety is you, I say often it's the power of the pause. You pause and I look and I stop and I don't say a word because somebody coming up to me and saying something negative to me has nothing to do with me. They're just feeling insecure about something in their own life. And so, you know, the bully just wants to hurt someone else so they don't hurt for a second, you know, beautiful saying hurt people, hurt people. And another great saying is everyone has opinions and we all have assholes, you know? That's how opinions are rated, you know what I'm saying? So it's especially with where we are now.
Gregory Zarian: And I say to my nephews, I have a 12-year-old and a 10-year-old. If somebody comes at you on social media, if somebody says one flipping thing to you. Get off your phone, close your computer, call your parents, call me, don't engage. The strongest thing we all have in our lives that we always forget, our feet. Walk away. It's going to take care of that moment because once you walk away from that moment, you can then figure out, uncover and discover what may have happened, what you have done. Maybe you engaged, maybe you didn't do it, or you then find empathy. You know, we all have these people that are wounded in our lives or at the playground or at school or walk up to the person that may be a bit different, more odd, you know, a different color skin, different color hair, a different color everything. Go up to that person. They may end up being your best friend.
Gabe Howard: And we'll be right back after a word from our sponsors.
Sponsor Message: Is there something interfering with your happiness or preventing you from achieving your goals? I know managing my mental health and a busy recording schedule seemed impossible until I found Better Help online therapy. They can match you with your own licensed professional therapist in under 48 hours. Just visit BetterHelp.com/PsychCentral to save 10 percent and get a week free. That's BetterHelp.com/PsychCentral. Join the over one million people who have taken charge of their mental health.
Sponsor Message: Hey everyone, my name is Rachel Star Withers and I live with schizophrenia. I'm also the host of Inside Schizophrenia, a podcast that dives deep into all things schizophrenia. Featuring personal experiences and experts to help you better understand and navigate schizophrenia, Inside Schizophrenia is a Psych Central and Healthline Media podcast and we are available right now on your favorite podcast player. Check us out!
Gabe Howard: We're back with Emmy-nominated actor Gregory Zarian. Gregory, I'm going to go out on a limb and assume that you did not learn the walk-away method on day one and even after you learned or got this advice, it's not something that you were able to easily put into practice. Can you talk about that journey for our listeners who are thinking, OK, well, that's easier said than done?
Gregory Zarian: It's still a journey and a practice. Believe me, I listen to somebody says something to me. I want to rip their head off sometimes. Like, what do you mean you don't know me? I'm a nice guy. Wait, what? It's taking a few deep breaths. That's all it is. I still practice it. I still have, you know, a knee jerk, what do you mean? You know, we all have a reaction and there's a difference between reacting to something or responding to something. You know, when we were bullied as kids, I was frozen through fear. Third grade, I'll never forget the kids that we went to school with. My parents were immigrants, as I said, so we were put in polyester shirts, leather shoes and slacks. We were dressed properly, not saying the kids weren't dressed properly, but I didn't have jeans until high school. And we were chubby and we had the bowl haircut. And I was frozen in fear by people making fun of me and these names that were just horrible. And you are frozen because you don't want to get into a fight. You don't want to get hit.
Gregory Zarian: You don't understand why someone's coming at you. So it's a gradual process that's still so many years later, sometimes it's easy, sometimes it's not. The biggest thing is I just remember to take a breath, go, OK. And here's the thing. If you don't engage. Just don't engage. Try, try, don't engage. The one thing that I want all your listeners to hear is that when they are being bullied or made fun of, especially with where we are now in sexual identity and human identity. And, you know, the truth is we're all just humans. We just want to identify in a different way. Who cares? How I identify is not your business because you're not in my bedroom and we're not, you know what I'm saying? It's just finding the courage to find that little bit of a pause. If you just pause long enough, the shock of it goes away a little bit and then you walk away, you know, closing your computer screen. It's finding a solution that keeps you present so you don't spiral. We can find a way to stop that, to then be in it and then take away the power of it.
Gabe Howard: I live with bipolar disorder, and whenever I see bipolar disorder or psychosis or mental illness portrayed in pop culture, we'll just go with pop culture. I have like, like a, I don't want to call it a trigger, but, you know, I get.
Gregory Zarian: Sure.
Gabe Howard: I get opinions. Sometimes they're good opinions, sometimes they're bad opinions. And sometimes I think, oh, hey, they got it right or they got it close enough to right that I'm happy. But here's the thing. I don't participate in that. Right? I'm an inactive observer. It comes to me and it's there. It's there's nothing I can do about it. You are an actor. Do you ever get roles or read a script and you think, oh, that's not what bullying looks like? That's not what alcoholism is. That's not how this would play out. And what's that like for you with your lived experience? And are you able to affect change in this regard or is the script the script?
Gregory Zarian: The character I played on Venice: The Series last year, character Nate, was bullied. And there were moments in this dialog that we all collectively believed that it could look a little different. We shared that instead of it being this emotional, because being bullied is emotional, however, they wanted to take the character and make him be this positive force for his boss. And I don't want to give it away because I think it's some of the best story writing I've ever been part of. Venice: The Series, six seasons. Please go get it, there's my plug. You know, I do very much bring in my opinion and my feeling. And I have to as soon as we wrap up today is I am doing a cold read for a movie that was I was approached with and I play an abusive alcoholic. And I was saying to the writer yesterday, well, he has to find a place to find some freedom if he's working on sobriety. You know, everyone thinks that if you're an alcoholic, you're this rageaholic. Well, when I was drinking, I wasn't a rageaholic. I was always an emotional mess. And I believe that when people are bullying or going through their addiction, they either take it out on someone else or they decide to pull it in. I'm the one that pulled it in. So I would rather not hurt you, but I'm going to hurt myself. If I hurt me, I don't have to worry about you. So I believe that not every alcoholic is rage filled, not every alcoholic or addict is X, Y and Z. So I hope that they will take my personal comments and give me a shot at this movie.
Gabe Howard: Now, your latest film, 86 Melrose Avenue, is described as a hostage thriller about an ex-Marine with PTSD who storms an art gallery, taking a group of hostages and forcing them to confront their complex past and looming mortality. And if I am correct, you portray one of the hostages.
Gregory Zarian: This job was the hardest acting job I've ever had, and it was also one of the most real. Because we all have our demons and we all have our pasts and we all have those moments in our history that we have tucked away, we've ignored, we haven't addressed. And the beauty in this movie, writer director Lili Matta has each hostage address something that held them to their past. It was inspiring to take my character and acknowledge his past because I believe my character deals with what it's like to be a man. I play a Middle Easterner, I play an Israeli, and there is a definite path that his father wanted Avi, I play Avi, to take. My father wanted me to take a certain path that I didn't take. So, both characters have to confront their past and turn around and face their present to step into their future. So for me, it was art imitating life and it was what it means for me as my character to become a man at this moment.
Gabe Howard: I mean, he's an ex-Marine. He has post-traumatic stress disorder. He's not getting the support that he needs. As a viewer, I'm not saying that I'm on his side. I don't want anybody to think that I'm saying, hey, do you have post-traumatic stress disorder? You need to storm an art gallery and take a group of hostage forcing them to confront their complex past and looming. No, I'm not saying that at all. But what I am saying is, is I kind of felt for him. I felt for the guy. Like this is the inevitable outcome of not getting help.
Gregory Zarian: I as well as you felt for Travis, played by Dade Elza, I was I had empathy for him, absolutely. And in the filming of it, you know, when you were looking at someone break as much as you are afraid for your own life. And I believe that she depicted this beautifully because the art gallery scenes were shot in chronological order. So as you are on the edge of your seat, wondering what's going to happen next with my character, everybody else is in that art gallery. We shot it in order. So the emotional breaks that you are getting from us as actors were filmed real time. I believe we all need to have a lot more empathy for other characters. When I say characters, humans in our lives. We're so quick to pull the trigger and be like they're wrong.
Gregory Zarian: Look at them and judge and make opinions and fault and shame, if we just stop long enough to be like, wait a minute. As many people there are that think that we are hurting one another. There are more people out there extending their hands saying, wait a minute, you're not alone. I'm here for you. There are a zillion choices in this world. Let's help each other find the one that says, hey, my hand is extended to you, or if I can't help you, he can or she can be there for you. Let's grab hands and make that difference.We're all human and we all matter and we can all make a difference, and we are not alone in this world. And it's OK to say to somebody, I'm afraid I need help, I'm scared, I don't know what to do. It's OK to talk to your parents, it's OK to talk to your siblings, your partner, your wife, your husband, your grandparents. It's OK to say I need some help. You matter, you are worth it. And one day you're going to hopefully change the world.
Gabe Howard: Gregory, thank you so much for being here. Where can folks find you online? Do you have your own website, Instagram? Tic Tok?
Gregory Zarian: I haven't done the Tik Tok. It's all too much for me and yes, somebody said, do you want to Tik Tok? And I said, no, I have a hard time sometimes returning emails, but everything is @GregoryZarian, on Instagram, Facebook and Twitter.
Gabe Howard: I agree, that is awesome, Gregory, thank you so much for being here.
Gregory Zarian: Thank you for having me and thank you for what you do, and if you want, I'd love to come back and spend more time with you because what you're doing is you're making a difference.
Gabe Howard: You are welcome back any time, I appreciate the kind feedback, thank you so much. And to all of our listeners, of course, thank you for being here. We can't do a show without you. My name is Gabe Howard and I am the author of "Mental Illness Is an Asshole and Other Observations." I'm also an award-winning public speaker who is available for your next event. The book is on Amazon. I mean, what isn't? Or you can get a signed copy with free show swag or learn more about me over at gabehoward.com. Follow or subscribe to the show. It's absolutely free and recommend the show to people. You know, word of mouth is still a thing. I'll see everybody next Thursday on Inside Mental Health.
Announcer: You've been listening to Inside Mental Health: A Psych Central Podcast from Healthline Media. Have a topic or guest suggestion? E-mail us at show@PsychCentral.com. Previous episodes can be found at PsychCentral.com/Show or on your favorite podcast player. Thank you for listening.