We include products we think are useful for our readers. If you buy through links on this page, we may earn a small commission. Here's our process.
Psych Central only shows you brands and products that we stand behind.
Our team thoroughly researches and evaluates the recommendations we make on our site. To establish that the product manufacturers addressed safety and efficacy standards, we:
Evaluate ingredients and composition: Do they have the potential to cause harm?
Fact-check all health claims: Do they align with the current body of scientific evidence?
Assess the brand: Does it operate with integrity and adhere to industry best practices?
We do the research so you can find trusted products for your health and wellness.
If you're stuck in a rut, gratitude and mindfulness may help you get more out of life and navigate difficult challenges.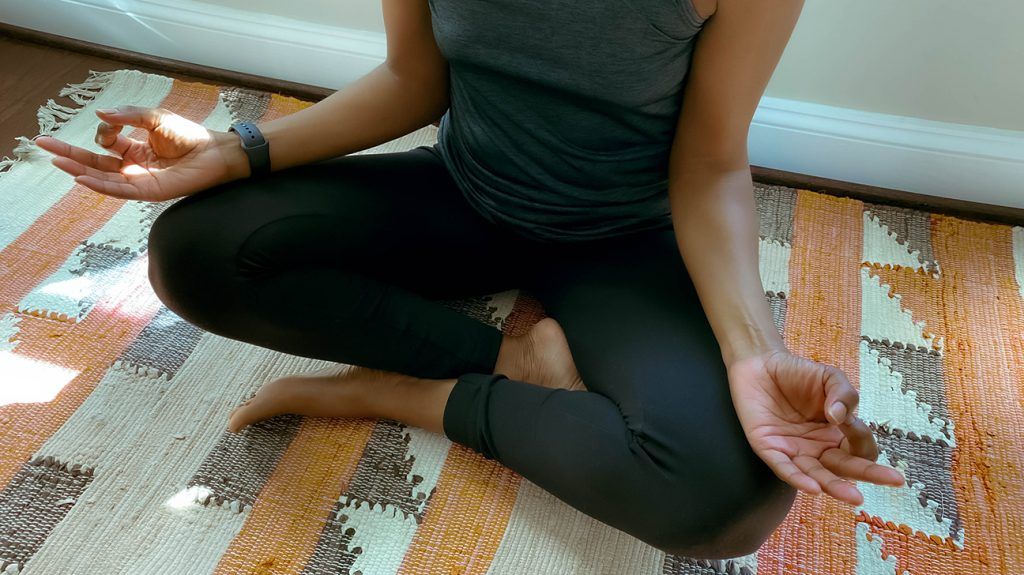 Let's face it: being a human is hard work. Between a long to-do list, endless notifications, and worries about the past and future, it's not uncommon for days to fly by on autopilot. Then, when a curveball hits, life becomes even more overwhelming.
You've heard that gratitude and mindfulness may help, but perhaps you're unsure where to start. And just how is gratitude related to mindfulness, anyway?
Gratitude allows you to notice your blessings and create balance from life's difficulties. Mindfulness helps you handle tough times with grace, acceptance, and surrender. Together, these practices nurture what Buddhists call the "Higher Self" within you.
"Men are disturbed not by things, but by the view which they take of them."

— Philosopher Epictus
Put simply, gratitude is the intentional practice of noticing the good in your life. It relates to anything that makes you feel grateful, fortunate, or blessed.
Some examples include:
community
faith
family
friends
health
home
a job
your partner
pets
personal belongings
sentimental items
The power of gratitude
Practicing gratitude may improve your overall quality of life in a number of ways.
Some of these include:
reduced inflammation
increased self-esteem
reduced heart rate
enhanced empathy
lower levels of aggression
improved zest for life
The limitations of gratitude
While gratitude may help you keep a balanced perspective about life — especially when things are difficult or falling apart — it's not a cure-all.
Gratitude can't take away the sting of life's challenges, like job loss, heartbreak, or the death of a loved one. Painful emotions must be felt. As they say: You must feel it to heal it.
While it may be tempting to try and cover up pain through gratitude, this may lead to toxic positivity, which is a denial that negative events are taking place. Things are not "light and love" all the time — and that's OK. Ups and downs are part of life.
Research shows that mindfulness-based interventions can have a positive impact on depression, pain, smoking, and addiction, among other conditions.
Mindfulness means being fully aware of the present moment and seeing your reality from a place of nonjudgment, if possible. It includes:
Noticing and accepting your thoughts, feelings, actions, and reactions.
Being aware of your environment or surroundings.
Directing your thoughts away from the past and future.
Rooting down into the "here and now."
Snow globe analogy
To understand why mindfulness is so important, it may be useful to consider the snow globe analogy. Every once in a while, someone or something will come over and shake things up. When that happens, you have two main choices:
When you're the snow inside the snow globe, you're at the whim of the event. Naturally, you swirl around in the chaos, judging yourself for getting swept up. You agonize over why this happened (past) or if this will happen again (future), which adds more layers of pain to the experience.
When you're the scene inside the snow globe, you stand immutable in the chaos of the snow swirling around, while remaining fixed in place (present). Though the elements may brush you, maybe settle on you for a spell, you can accept it and know that it will soon pass. The chaos cannot come "indoors."
Mindful awareness isn't about creating a perfect life to override pain. Instead, it's about managing your response to an imperfect life and, in that way, releasing the stronghold of suffering.
When you combine gratitude and mindfulness, it allows you to acknowledge the blessings in your everyday life and sit with this moment, right now.
During hard times, a gratitude and mindfulness practice may help keep your perspective balanced. For example, if you lose your job, it can help you:
be nonjudgmental about the pain you feel
find positive takeaways from the experience
prevent yourself from ruminating about what happened
protect yourself from getting overwhelmed about what's to come
With practice, it may become easier to gain more control over your mindset. If you can, try to work on it a little bit each day, one exercise at a time.
Mindfulness and gratitude exercises
There are many ways to become more sensitive to the experience of gratitude and mindfulness. You may try incorporating some of these ideas:
Gratitude alarm: Set a daily alarm. When it goes off, go through your senses (what you see, smell, taste, touch, and hear) then think of three things you're grateful for.
Gratitude journal: Start each entry by noticing where you are and how you feel. Next, list 3 to 10 things you feel grateful for.
Mindfulness meditation: Find a guided meditation through one of the many available apps, like Insight Timer.
Gratitude jar: Decorate a mason jar and fill it with a few blessings each morning or evening. During a hard day, empty the jar and read through your notes.
Gratitude ritual: At the same time each day, such as after dinner, go back and forth with a friend or family member, each listing off things you're grateful for.
5-minute gratitude meditation
You could also test out this 5-minute gratitude meditation and see if it works for you:
Move to a calm, quiet space in your home. Turn on some calming meditation music.
Take a comfortable seated position. Relax your brow, draw your shoulders down away from your ears, loosen your jaw, and relax your gaze or close your eyes. Take 5–10 deep breaths.
You'll then think of and see clearly in your mind specific things for which you're grateful. Each time, let gratitude fill your heart and say thank you:

Someone. Notice their facial expression (perhaps smiling at you). Observe what they're wearing. Look at their mannerisms.
A place. Listen to how it sounds. Imagine how it would smell.
A body part. Draw your attention to that point. Think about what it allows you to do. Send a deep breath to that space.
A meal. See it clearly in your mind. Imagine how it would smell and taste.
An animal. See them greeting you. Notice what color they are. Observe how they play with you.

As you're ready to conclude, wiggle your fingers and toes. Stretch your arms above your head, then bring your hands together in front of your heart, in a prayer pose. You have completed your practice.
Gratitude and mindfulness are both powerful on their own. Combined, they may help you enjoy the present moment and navigate life's challenges as they arise.
For a more in-depth look, gratitude researcher Robert Emmons has a video on the power of gratitude.
There are also a few Ted Talks you might enjoy:
With a few minutes of gratitude and mindfulness each day, you can set yourself up for the best perspective possible.