We include products we think are useful for our readers. If you buy through links on this page, we may earn a small commission. Here's our process.
Psych Central only shows you brands and products that we stand behind.
Our team thoroughly researches and evaluates the recommendations we make on our site. To establish that the product manufacturers addressed safety and efficacy standards, we:
Evaluate ingredients and composition: Do they have the potential to cause harm?
Fact-check all health claims: Do they align with the current body of scientific evidence?
Assess the brand: Does it operate with integrity and adhere to industry best practices?
We do the research so you can find trusted products for your health and wellness.
Support groups for bipolar disorder can help you feel understood and connected.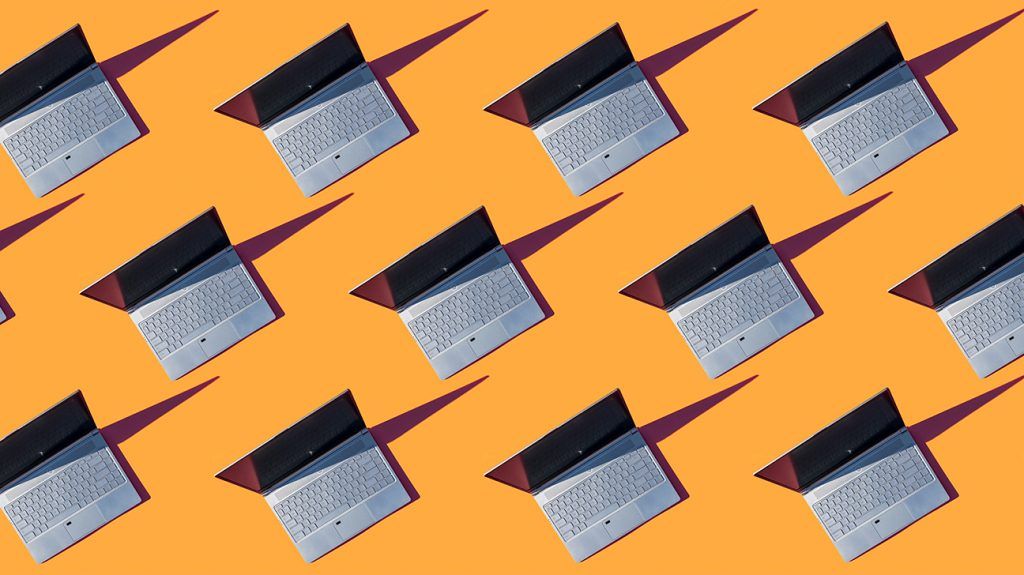 Bipolar disorder is a serious mental health condition that's generally treated through a combination of medication and therapy.
According to the World Health Organization, bipolar disorder affects about 45 million people worldwide. It's estimated that 2.8% of U.S. adults experienced bipolar disorder in 2016.
Still, even though the condition affects millions of people worldwide, you may initially feel alone or overwhelmed after having been diagnosed. Here's where peer-to-peer support can help.
In addition to helping you connect with others, researchers have found that support groups give you the opportunity to share your personal story and give or receive strategies for coping with your day-to-day challenges.
Bipolar disorder support groups are meeting places — either in-person or online — where people with the condition can connect with one another.
These groups allow people to share their experiences and gain a sense of support and community.
In-person groups meet on a regular basis, such as weekly or monthly, and are often led by a facilitator. This facilitator may be a mental health professional or a person who lives with the disorder.
While some online groups share this structured format, many consist of forums or chatrooms where people can post anytime.
If you want to jump directly to the section for each service, you can click the links below.
To find the best online support groups, we reviewed numerous sites, looking at the following:
Professional guidance. Many forums aren't actively moderated. We primarily included ones that had some degree of moderation, whether it be by a peer or a professional.
Expertise. We looked for national organizations that either had a specific bipolar disorder option or a local option.
Price. We included options that we believe offer affordable solutions, as well as several free options to fit a variety of budgets.
Vetting. All the services have been vetted to ensure that they meet Psych Central's medical, editorial, and business standards.
A note on online support groups
Support groups cannot replace treatment for bipolar disorder. Plus, even though a lot of support groups are moderated, in most cases, users can post their own opinions and tips.
These tips may not always be based on scientific evidence or medical recommendations. If you want to try something that's been suggested as an adjunct treatment option in an online forum, it's very important to speak with your treatment team first to ensure the practice is safe for you.
Best overall
DBSA offers support groups led by peers who live with bipolar disorder. In these groups, you can share your experiences with others, discuss coping skills, and support one another. There are national online groups as well as local ones that will accept participants from around the United States.
In addition to their general support groups, DBSA also offers specific groups geared toward:
Family, friends, and caregivers have a separate support group.
Why we chose it
DBSA is a peer-led online support group with national and local chapters and a wide range of specialized groups.
What we like
There are a variety of groups, allowing you to connect with others who have similar life experiences.
You can live anywhere in the United States and join a local or national group.
You don't have to participate by webcam and can instead join by voice only.
There's at least one meeting a day.
Their online support groups have increased in popularity recently, so they're constantly adding new groups.
What to look out for
Groups aren't specifically for bipolar disorder, so they may also contain people living with depression.
These groups won't replace professional help, nor can the leaders diagnose or treat bipolar disorder.
Best for 24/7 Support
Regardless of the hour or day, you're likely to find someone available to chat and offer support in MHA's support community Inspire, making you feel less alone. As a member, you can "friend" and message other members, as well as participate in discussion feeds in your specific community.
Each group, or community as they're called, features 24/7 moderators who review all comments, removing any that aren't kind or supportive.
Why we chose it
Mental Health America's Inspire is a free, moderated online platform where people with bipolar disorder can connect with one another for 24/7 support.
What we like
You don't have to wait for a specific meeting time to get support.
There are patient advocacy partners who can offer you expert support related to bipolar disorder.
What to look out for
The support is via chat, not voice. If you're a slow typist or chatting with someone who types slowly, the back-and forth might take a while.
These groups won't replace professional help.
Best for chatting
Cost: free for most services, $150 a month for online therapy and counseling (for ages 18 years and older)
While 7 Cups does offer virtual communities and support groups, what we like most about the service are the one-on-one chats with trained listeners. These listeners are people who have completed 7 Cups's training course and volunteer time so that everyone can have an opportunity to be heard.
If you're a little hesitant to try this type of support, know that a group of researchers found that 7 Cups users felt that listeners were just as helpful as psychotherapy. Plus, they said the support feels more genuine.
If you're looking for professional help, 7 Cups also offers treatment from licensed therapists for $150 a month. However, this service is available only to people who are older than 18 years.
Why we chose it
7 Cups offers a wide range of online support options. You can connect with others in a forum, chatroom, or talk with a trained listener 24/7.
What we like
A weekly support session meets on Wednesdays at 11 a.m. ET in the bipolar disorder support room.
You can connect with a 7 Cups listener at any time.
Forums and chatrooms are available as well.
7 Cups listeners can receive advanced training and certifications, which increases their knowledge and confidence.
What to look out for
Forums and being "heard" by a listener are all done via chat, which can be a bit time consuming for slow typists.
Community support and trained listeners are not a replacement for professional help.
Best for face-to-face (even if it's virtual) support
Cost: varies, depending on your health insurance
If you'd like a support group run by a local, or semi-local, mental health professional, you can turn to LifeStance Health, a national company that offers in-network telehealth therapy through most insurance plans.
In addition to traditional therapy, some of LifeStance's providers offer group therapy options both in-person and remotely (virtually).
Why we chose it
LifeStance Health offers therapist-led group therapy — either in-person or virtual — with 5 to 20+ participants with bipolar disorder.
What we like
LifeStance focuses solely on mental health and offers a variety of psychiatrists, psychologists, and licensed therapists from around the United States.
The service works with most insurance plans.
Support groups are a combination of in-person and telehealth, so you can do either one, depending on how you feel.
Groups of more than 20 people will typically have more than 1 therapist.
What to look out for
Support groups aren't free.
Your insurance provider must agree to cover virtual support.
Though the groups are therapist-led, they cannot replace treatment for bipolar disorder.
Best local support
NAMI Connection offers weekly support groups. Though group leaders may not have experience with bipolar disorder specifically, they all have firsthand experience with mental health conditions.
During a 90-minute NAMI meeting, you'll meet with others in your area who may be experiencing difficulties like yours. These could be challenges with maintaining balance, taking medication regularly, or coping with their condition.
NAMI follows a structured model and offers weekly meetings in which you can receive helpful advice and solutions from your neighbors.
Why we chose it
NAMI offers structured, peer-led support groups in your area. The free 90-minute group meets on a weekly, biweekly, or monthly basis.
What we like
All group sessions are designed to guarantee that everyone can share and receive support.
Local support means you may receive tips on local resources and programs.
Weekly meetings are always on the same day and time, so you can plan accordingly.
What to look out for
Groups are based by location, not diagnosis.
If there isn't a group near you, you may need to start your own.
These groups can't replace professional help.
Best for education
bphope.com is bp Magazine's online community. The aim of the site is to increase bipolar awareness and to provide hope and empowerment to people with the disorder as well as their families and healthcare clinicians.
The site offers numerous articles covering a wide variety of topics, including:
symptoms
treatment
relationships
It also hosts a blog and four bp Magazine support groups on Facebook:
bipolar disorder support group
loved ones of people living with bipolar disorder
bipolar disorder pet lovers support group
Why we chose it
bphope.com is a large site full of valuable information on bipolar disorder and is host to four community support groups on Facebook.
What we like
bphope.com offers a huge library of informative articles, including articles on symptoms, treatment, relationships, and the latest research.
The site also hosts several blogs.
All support groups are free.
What to look out for
The support groups can be a bit difficult to find, but you can find them here.
These groups won't replace professional help.
Best for large community support
+sg Support Groups is a simple platform with a long list of support groups, including a group for bipolar disorder with more than 51,155 members.
The groups are listed in alphabetical order, therefore easy to find. The bipolar disorder support group has more than 29,000 posts.
Why we chose it
+sg Support Groups is a simple platform that hosts a wide variety of support groups listed in alphabetical order.
What we like
The site offers a large list of support groups, including a group for bipolar disorder.
You can join as many groups as you'd like.
All the groups are free.
What to look out for
The forums aren't moderated, so you may want to use extra caution when posting, responding, or accepting advice from other members.
These groups won't replace professional help, and the site's Terms of Use make it clear that the forums should not provide medical or treatment advice.
Some posts don't get very many responses.
There are so many posts it can be overwhelming.
Bonus option: My Support Forums
Psych Central founder Dr. John Grohol maintains My Support Forums, an online community for various mental health conditions, including bipolar disorder.
While you can view most topics without signing up, creating a free account allows you to post yourself, connect privately with other members, and access other features.
Administrators and moderators oversee the forum and keep it a safe space.
What we like
The service is entirely free.
Aside from bipolar disorder, you can find support forums for various mental health conditions.
By creating an account, you can communicate privately with other members.
Grohol monitors and oversees the team of administrators and moderators. He checks in daily to ensure the forums run smoothly and safely.
What to look out for
The discussion of specific topics like religion or politics is discouraged, though you may find specialized forums to discuss spirituality.
Best
Price
Features
Depression and Bipolar Support Alliance
overall
• free
• local and national meetings
• peer-led
Inspire by Mental Health America
24/7 support
• free
• online forum
7 Cups
chatting
• free for most services
• $150 a month for therapy (ages 18+)
• chatroom
• forums
• trained listeners
LifeStance Health
face-to-face support
• varies
• virtual or in-person group therapy
• in-network telehealth therapy
National Alliance on Mental Health Connection
local support
• free
• 90-minute weekly support groups
bphope.com
education
• free
• Facebook support groups
+sg Support Groups
large community
• free
• online forum
Finding the right support group can require a bit of trial and error. While we recommended support groups that meet our standards, not every group of people will be right for you.
If something feels "off" about a group, we recommend trying another within the same organization or through a different one. It may take two or three tries to find the group in which you can connect and feel supported.
But that's OK. What's important is that you find your people, not that you try to make it work with people who may not get you.
If you didn't find what you were looking for in this list, here are some things to keep in mind while looking for a bipolar disorder support group:
Would you rather attend an in-person or online group?
Do you prefer a peer-led group or one led by a trained professional?
Do you prefer chatting with one person at a time or posting on a forum?
Do you prefer a structured format that follows a curriculum or one with a more free-flowing style?
Do you want a free group or are you OK with paying a fee?
If you're unsure about how to vet support groups, we've put together a helpful guide.
Some days, just turning on your computer may be an accomplishment. With online support groups, you can always come as you are, without leaving the comfort of your own living room or bedroom.
But most professionals would agree that some of the nuances are missed when you're communicating online. Online participation requires a bit more patience than in-person meetings.
What is the purpose of a bipolar disorder support group?
While it's not a substitute for therapy, bipolar disorder support groups can provide you with emotional support from others who know where you're coming from.
Sometimes, there's nothing like connecting with other people who can share their tips and tricks for living with bipolar disorder.
Still, if you want to try something that's been suggested in a forum or support group, it's best to speak with your treatment team first to ensure it's safe for you. What helps alleviate symptoms for one person may not work for another.
How do I know if I have bipolar disorder?
Bipolar disorder is a complex mental health condition characterized by extreme shifts in mood and energy. These episodes may include:
depression
mania
hypomania (less severe than mania)
Common symptoms of mania may include:
excessive energy
feelings of grandiosity
racing thoughts
taking on lots of projects
risky behavior
Common symptoms of a depressive episode may include:
low mood
changes in eating and sleeping patterns
feelings of worthlessness or guilt
You can find more detailed information about the symptoms of bipolar disorder here.
Do I have to be diagnosed with bipolar disorder to join a bipolar disorder support group?
This may depend on the specific support group. Some groups, especially in-person groups, may allow partners and family members to come along. Others may allow only those living with the condition to join.
Several support groups are made specifically for the family members, partners, or caregivers of people with bipolar disorder.
Where can I find a bipolar disorder support group near me?
There are several ways to find nearby support groups. Depression and Bipolar Support Alliance lists local bipolar disorder support groups on their website. You may also find support groups by checking in with local recreation centers or churches. Plus, your doctor, therapist, or psychiatrist may know of local options as well.
Online bipolar disorder support groups can help you connect with others with similar experiences. Whether it's a 24/7 group or a weekly meeting, sharing and receiving advice from peers can help you manage symptoms, work through difficulties, and stick with your treatment plan.
Still, it's good to remember that support groups aren't a replacement for therapy or medication. They're a supplement that can help you feel connected and part of society.
Are you in crisis or considering suicide?
Online support services, like the ones in this article, generally can't provide help in a crisis (though many services list helpful resources, such as phone numbers to national and international crisis hotlines).
If you're having thoughts of suicide or self-harm, you can access free support right away with these resources:
The National Suicide Prevention Lifeline. Call the Lifeline at 800-273-8255, 24 hours a day, 7 days a week.
The Crisis Text Line. Text HOME to the Crisis Text Line at 741741.
The Trevor Project. LGBTQIA+ and under 25 years old? Call 866-488-7386, text "START" to 678678, or chat online 24-7.
Veterans Crisis Line. Call 800-273-8255, text 838255, or chat online 24-7.
Deaf Crisis Line. Call 321-800-DEAF (3323) or text "HAND" at 839863.
Befrienders Worldwide. This international crisis helpline network can help you find a local helpline.