Native American and Indigenous peoples face unique mental health challenges, but they also have unique protective factors preventing them from developing certain symptoms.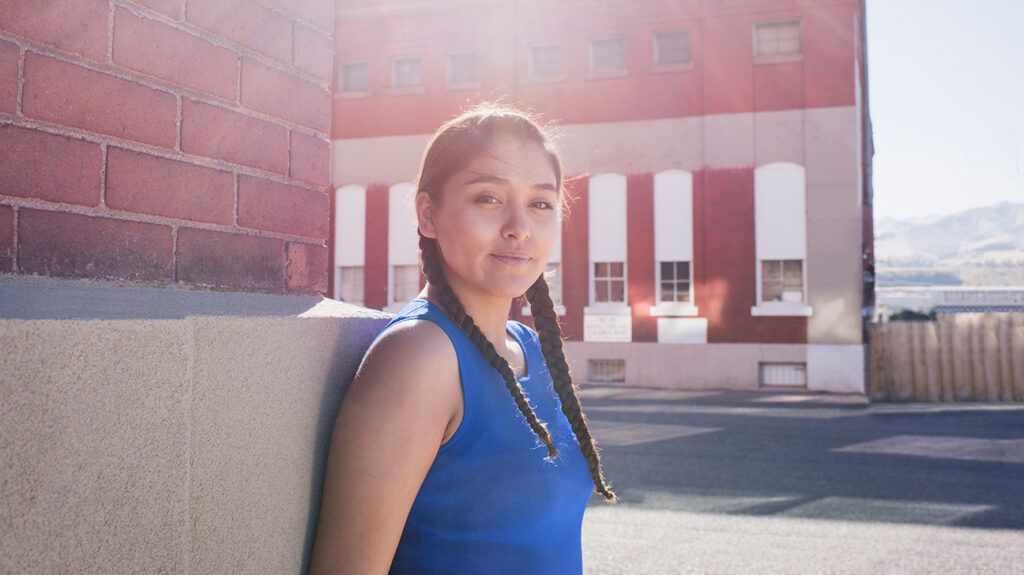 American Indians and Alaska Natives (AIANs) live with the legacies of colonialism, land loss, and historical trauma. Not to mention racism and discrimination they can face on a daily basis.
AIANs experience more widespread mental health challenges, such as depression, compared to non-Indigenous groups.
On the other hand, native communities do have cultural and community-derived strengths that can reduce the chances of developing negative mental health symptoms.
New models of mental health delivery and drawing upon loved ones and community support are offering new avenues of hope for AIAN people.
Most individuals who identify with a Native American community prefer their tribal name. When speaking of these communities in the collective, the following terms are all considered acceptable:
American Indian
Indigenous American
Native
Indian
Native American
When speaking to or about an indigenous group, it's typically best to use the words the group's members use to refer to themselves.
Much of the academic literature and government bodies such as the National Institutes of Health use the term American Indian and Alaska Natives (AIANs).
A 2016 study found that 70% of AIAN men and 63% of AIAN women will meet the diagnostic criteria for at least one mental health condition over the course of their lifetime. That's compared to 62% of non-Hispanic white men and 53% of non-Hispanic white women.
The researchers said that this study was the first to provide these statistics, so the numbers may be overestimated due to limited measurements among AIAN people.
Depression may be of particular concern in older AIAN adults.
A 2015 article noted the lack of recent research but quoted a statistic from 1991 that 30% of older AIAN adults visiting an urban outpatient facility had significant depressive symptoms.
A 2021 research review found that 14% to 29.7% of AIAN women experience postpartum depression compared to 11% of all women in the United States.
According to the National Institutes of Health (NIH), 4.2% of AIANs had a major depressive episode in 2020.
But the lack of research among AIAN populations and other factors might affect how these numbers are reported.
There's some inconsistencies in the numbers of American Indians and Alaska Natives that live with mental health conditions due to the lack of studies about mental health among AIAN people and their communities.
In addition, some AIAN researchers note that the very understanding of mental health must be reevaluated when applied to these individuals and communities.
A 2021 research article notes that "mental disorders" such as substance use and clinical depression are "(post)colonial pathologies," part of a framework that's parallel to but distinct from non-Indigenous psychiatric discourse.
Taken this way, statistics and evaluation methods used to measure mental health in Native American communities may paint an inaccurate or incomplete picture given their non-Indigenous origins.
A 2012 report from the Urban Indian Health Institute also describes this challenge. The report notes that the standard criteria for defining mental health conditions come from the American Psychiatric Association's Diagnostic and Statistical Manual of Mental Disorders (DSM), which is Eurocentric — focused only on European culture or history.
Mental health may be conceptualized differently among AIAN communities than as understood in the DSM.
Cultural differences are just one reason why the evaluation of mental health among AIAN peoples is complex.
Healthcare delivery, including mental health, varies between reservation and non-reservation lands and is typically inadequate and underfunded.
According to the most recent data from the U.S. government, in 2010, an estimated 78% of AIAN people lived outside of reservation lands.
Federally recognized tribes receive some funding for healthcare through the Indian Health Service (IHS). But this doesn't apply to state-recognized tribes or tribes that are neither state nor federally recognized.
The IHS also funds some initiatives to serve urban Indigenous populations. Approximately 70% of AIANs live in urban areas, and this group of people typically has limited healthcare options.
A 2019 paper outlined that under-resourced services and a lack of Indigenous mental health professionals, combined with the legacy of genocide and cultural oppression, continue the disparities between Indigenous and non-Indigenous mental health care.
Given these challenges, it's wise to critique any statistics about mental health in AIAN communities. These challenges may also help explain both the lack of data and the inconsistency of data.
There are a number of factors that can increase someone's chances of developing depression in AIAN communities. There are also important protective factors that are unique to these communities that may reduce this likelihood.
A 2020 study outlined the complicated link between contributing factors and depression and anxiety among AIANs. Specifically, members of AIAN groups tend to have higher rates of exposure to trauma and violence.
Trauma includes childhood abuse and mistreatment, as well as intimate partner violence. Members of AIAN groups may also experience higher rates of poverty, lower income, and fewer employment opportunities.
Historical trauma
The unique historical trauma experienced by Native American peoples is a significant contributing factor to mental health conditions, according to a 2016 study.
Indigenous communities experienced a loss of lands and imposition of the reservation system. Generations of children were taken from their families to reside in federally-mandated boarding schools where they experienced severe abuse and loss of culture.
The trauma experienced by these children was brought back to communities, often resulting in an ongoing legacy of grief, depression, and substance use that crossed generations.
According to the National Native American Boarding School Healing Coalition, approximately 83% of children of school age were in boarding schools in 1926. This led to the loss of language and cultural resources and is an ongoing source of intergenerational trauma.
In 2021, U.S. Interior Secretary Deb Haaland announced an initiative to examine the legacy of federal boarding schools. This came in part as a response to the discovery of 215 unmarked graves at a residential school in Canada that same year.
The investigative report released in 2022 found that from 1819 to 1969, the federal boarding schools consisted of more than 400 federal schools across 37 states or then territories. Unmarked graves or burial sites were identified at around 53 different schools.
This historical trauma affects AIAN people along with ongoing racism and discrimination. In a 2019 study, 23% of Native Americans reported experiencing discrimination in a healthcare setting and 15% avoided seeking healthcare because of anticipated discrimination.
The same study found that Native Americans are more likely than whites to report discrimination from police and courts.
Protective factors
A 2022 research paper notes that there are a number of distinct hallmarks of AIAN communities that can also act as protective forces against depression and other mental health conditions.
The practice of connecting individuals to their culture, language, and traditions fosters a greater sense of community. It also promotes wellness and reduces distress.
Traditional healing also promotes health and spiritual identity.
According to research from 2019, many AIAN communities have adopted mental health care validated by their own cultural practices, which may be quite different from Western mental health care.
These healing methods may include relationality, such as to the community and the environment, trust, and connection to local history and teachings.
Depression in AIANs often coexists with other medical conditions.
Elder Native Americans often have higher rates of mental health conditions and type 2 diabetes than other groups, according to a 2019 study.
Additionally, depression is often underdiagnosed among older people regardless of whether they're members of AIAN communities.
A 2022 study found that substance use disorders and mental health conditions, such as depression, often coexist among members of AIAN and non-AIAN communities.
Several factors may contribute to the underdiagnosis of depression among AIANs.
Despite the prevalence of mental health symptoms among members of AIAN communities, the APA reports that the use of mental health services among AIANs is low. The APA suggests that this may be because of:
lack of services
the stigma surrounding poor mental health
a small number of culturally trained mental health providers
economic barriers to accessing care
A 2015 study noted a lack of continuity of care for AIAN elders. The study concluded that this could result in an underdiagnosis or delayed diagnosis of depression and dementia.
Research from 2020 on depression and anxiety in AIAN communities emphasized the protective role of families and social support.
Family members and friends can play an essential role in a person's mental health by asking them how they're doing if they notice a change in their ability to function in daily activities.
Supporters can also offer a safe space where the person can talk about their feelings.
There has been ongoing research into how to improve the delivery of mental health services to members of AIAN communities.
A 2018 study conducted at a tribal-owned Alaska Native primary care clinic surveyed AIAN people with depression about their preferred treatments. The study found that younger people wanted more information on depression medications and those with severe symptoms wanted guidance on lifestyle changes in greater numbers than those with 'mild' depression.
A 2020 study had positive results when they implemented a collaborative care model where mental health services were available through primary care doctors. The study was specifically focused on rural AIAN people.
AIAN communities have historically been examples of cultural strength and resilience.
But there are contributing factors — such as historical trauma, racism, and disparities in healthcare access — that make them more likely to experience mental health conditions.
Cultural practices and traditions, as well as family and social support networks, act as a protective force against mental health symptoms.
Anyone who wants to find support can get started through the resources on Psych Central's hub on finding mental health and support.