We include products we think are useful for our readers. If you buy through links on this page, we may earn a small commission. Here's our process.
Psych Central only shows you brands and products that we stand behind.
Our team thoroughly researches and evaluates the recommendations we make on our site. To establish that the product manufacturers addressed safety and efficacy standards, we:
Evaluate ingredients and composition: Do they have the potential to cause harm?
Fact-check all health claims: Do they align with the current body of scientific evidence?
Assess the brand: Does it operate with integrity and adhere to industry best practices?
We do the research so you can find trusted products for your health and wellness.
Online teletherapy platforms are becoming hugely popular. Learn whether Cerebral is a good fit for you.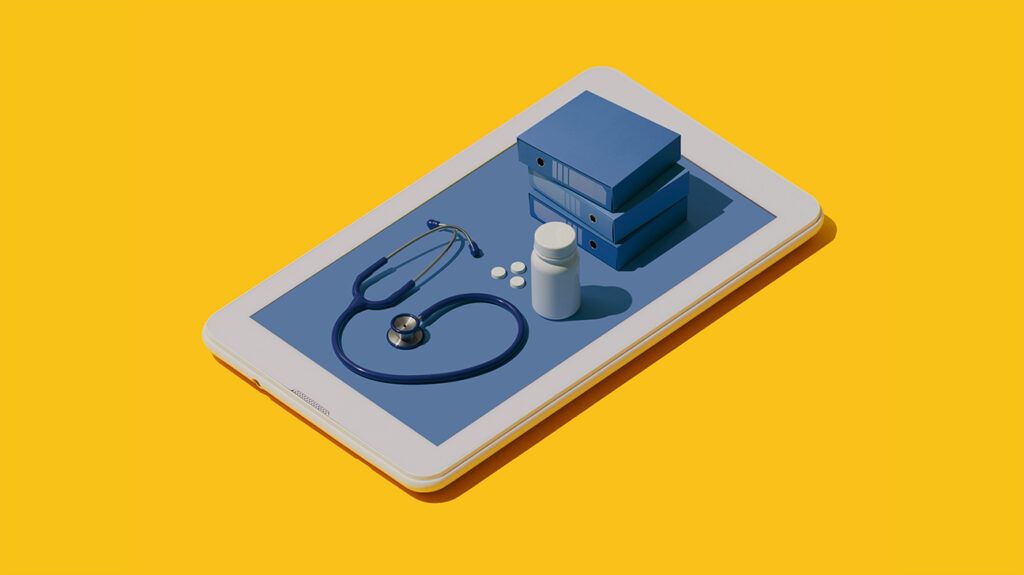 Mental health conditions are very common.
In the United States, it's estimated that about 1 in 5 adults lives with a mental illness.
Treatment for many mental health conditions often involves talk therapy and medication. But access to treatment isn't always easy for everyone.
In recent years, online mental health platforms have spiked in popularity as conventional mental health facilities are pushed beyond capacity and people often wait 3 to 4 months for psychiatrist or therapist appointments.
And research suggests that telehealth services, including online therapy and psychiatry, are comparable to in-person treatment and often more affordable and accessible to people seeking mental health care.
Cerebral is one of the many new teletherapy mental health platforms, offering video and phone appointments with board certified psychiatrists and licensed therapists, plus medication management.
While Cerebral is popular and fast-growing, it also has some challenges to meet.
How we researched Cerebral
Before we recommend a telehealth service, it goes through a vetting process where we consider the following factors:
Clinician qualifications. What types of healthcare professionals provide the services, and what are their credentials? Do you get to choose who you work with?
Cost. What subscription plans are offered, and how much do they cost? Does the company accept insurance?
Ease of use. Is the website easy to navigate? Does the service work well on all platforms? Is customer service responsive?
Cancellation. How easy is it to cancel the service or receive refunds?
Appointments. How quickly can you get an appointment? Does the service offer evening and weekend hours? Do clinicians show up for appointments reliably?
User reviews. Are customers overall satisfied or dissatisfied? What are the pros and cons they find?
Before we dive into our in-depth review of Cerebral, here's an overview of some of the pros and cons of the service.
What we like
Cerebral offers an all-in-one approach to mental health. It provides psychiatry, therapy, counseling, and medication management in one place.
Care is convenient and accessible. Services are available online via mobile app or website from your home.
Prescriptions are low cost. When prescribed, medications usually cost $10 and are mailed to your door.
Insurance coverage is available. The company works with a number of insurance companies to get you covered or reimbursed.
Clinicians are board certified and licensed. All prescribers and therapists are licensed, experienced professionals.
Subscription plans are affordable. The cost of Cerebral's subscription plans is in line with other online mental health care and medication providers, designed to be affordable for all.
What to look our for
Sign-up system requires payment before service. Cerebral's sign-up system requires you to authorize a form of payment on an auto-renew basis before you have an appointment.
Refunds are limited. Refunds were not allowed by Cerebral's terms of service. However, in early 2022 after refund issues were highlighted in social media, Cerebral reported to Newsweek that it had changed its refund policy to allow full refunds for clients "who are not able to match with a clinician within a specified time period."
Services are not available in all states. Some of Cerebral's services are not available in all states. For example, therapy is offered in 32 states, and treatment for attention deficit hyperactivity disorder (ADHD), substance use, post-traumatic stress disorder (PTSD), and bipolar disorder varies in availability from state to state.
Reviews are mixed. Reviews on app stores and third-party review sites show that some users are very satisfied, but others not so much. Nevertheless, the app has high ratings on the app stores — 4.7 on Apple and 4.4 on Google Play.
Services are available only in the United States and United Kingdom. Cerebral is available to users located only in the United States and the United Kingdom.
Services are for individuals 18 or older. You must be at least 18 years old to use Cerebral, and service is available for individuals only, not couples, teens, or families.
Cerebral is a teletherapy and medication provider for mental health conditions, especially:
In some states, Cerebral also provides treatment for:
It also launched a nutritional service in five states in 2021.
Cerebral points out that it's unsuitable for severe mental health issues such as schizophrenia, substance use issues, and suicidal ideation. It is also not recommended for those who are pregnant or nursing.
It's a subscription service available via website or app for a flat monthly fee. You access your medical appointments on the Cerebral platform via video and phone.
Cerebral provides members (who have qualifying plans) with diagnosis, therapy, and care counseling, as well as any prescribed medication shipped to your door or delivered to your pharmacy.
If you're having thoughts of suicide or self-harm, you can access free support right away with these resources:
To use Cerebral services, you first sign up for an account and pay for a subscription plan. The app is free to download, but you must buy a subscription before you can use Cerebral's services. Here are the steps.
1. Register for an account
You start by registering for a Cerebral member account. You provide your name, address, and phone number, and upload a picture of your face and valid government-issued identification before your prescriber appointment.
You also need to agree to Cerebral's Terms of Service and Privacy Policy. You might want to read both of these carefully, as they deal with sensitive issues. For example, you agree to:
receive phone calls and texts from Cerebral
resolve any disputes individually by arbitration (no class action)
accept Cerebral's data collection and sharing practices
accept personal consequences of any security breaches
consent to video recordings of your interaction with the company or with your prescriber
2. Fill out an online emotional assessment
After you have a member account, you fill out a short online form asking about your symptoms and medical issues.
3. Choose a subscription plan and pay
After you complete the emotional assessment, you will be offered a choice of three subscription plans. You choose one and pay for it to continue. Some plans aren't available in all states.
4. Schedule an appointment
Depending on which subscription plan you chose, you will be offered a selection of prescribers or therapists. You can review their bios on the site, select one, and make an appointment. Cerebral says an appointment is usually available within a week, but it can take longer. They email you the necessary paperwork prior to your session.
5. Your prescriber orders your medication
If your prescriber determines that medication is needed, they will order it, and it will be sent to your home address monthly.
6. Continue with follow-up care
Depending on the plan you choose, a care counselor will check in with you monthly, or you will have a weekly appointment with your therapist. Your prescriber, therapist, or care counselor is available for follow-up appointments.
Cerebral offers medications primarily for anxiety, depression, and insomnia. These include serotonin reuptake inhibitors and serotoninand norepinephrine reuptake inhibitors — SSRIs and SNRIs.
Cerebral often starts clients with noncontrolled medications. If these don't seem sufficient, prescribers are authorized to consider other medications, including some controlled substances.
In certain states, Cerebral can also provide medication for ADHD, bipolar disorder, and PTSD.
Cerebral offers three subscription plans, all billed monthly. Medication is billed separately. Cerebral says prescriptions average $10 a month, with free shipping to your home.
What subscription plans are offered?
Of Cerebral's three subscription plans, two involve medication — one with regular care counseling, and one with therapy in addition to medication. The third plan is therapy only, without medication.
Medication and Care Counseling plan
Price: $85 a month ($30 for the first month)
This plan includes:
initial session, including diagnosis by a medical prescriber and prescription, if needed
monthly medication delivery (if prescribed)
one check-in video session with an assigned care counselor
regular progress checks with care counselor
Medication and Therapy plan
Price: $325 a month ($139 for the first month)
This plan includes:
initial session, including diagnosis by a medical prescriber and prescription, if needed
weekly phone or video sessions with a licensed therapist
monthly medication delivery (if prescribed)
text chat as needed
regular progress checks by your prescriber and therapist
Therapy-Only plan
Price: $259 a month ($99 for the first month)
phone or video sessions weekly with a licensed therapist
text chat as needed
regular progress check-in by your therapist
Is there a free trial?
No, Cerebral does not offer a free trial.
Does Cerebral accept insurance?
Yes. Customers with qualifying Cerebral subscriptions who have health insurers in Cerebral's network can use their insurance to pay for Cerebral therapy and prescriber sessions, as well as medications.
Eligible Cerebral members pay a lower subscription fee of $29 a month for any of Cerebral's plans, plus any insurance deductible costs, and a copay per session.
Cerebral's main in-network insurers include:
Anthem
Blue Cross Blue Shield
Cigna
United
In seven states Medicare is accepted. These states are:
California
Florida
Georgia
Illinois
Indiana
Ohio
New York
If you're interested in learning more, you can see Cerebral's full list of network insurers here.
If you use insurance with Cerebral, you may be required to have video appointments rather than phone sessions.
Does Cerebral offer discounts?
Cerebral offers a discount for the first month in each of its three subscription plans. However, you are required to sign up for an ongoing auto-renew plan at the regular price to qualify for the first-month reduced rate.
Three types of health professionals offer services through Cerebral:
prescriber
therapist
care counselor
With whom you'll be working depends on your subscription plan.
Prescriber
Cerebral uses the term "prescriber" to describe its professionals who can diagnose conditions and write prescriptions. They are:
psychiatrists
physicians
physician assistants
nurse practitioners
It's important to know that Cerebral prescribers are independent medical professionals. They're not employed or endorsed by Cerebral. This means that the medical services, treatment, and care you receive from them, as well as the doctor-patient relationship, are directly with them, not Cerebral.
Therapists
These are the mental health professionals who conduct your therapy sessions in the two Cerebral plans that include therapy. Cerebral therapists hold at least master's degrees and are licensed therapists, counselors, or social workers in the states where they work.
Care counselors
These are your guides through the Cerebral process. They also provide behavioral health techniques and coping mechanisms via monthly video or phone visits. Most have post-graduate degrees, but no required training or licensing.
Cerebral has prescribers licensed to provide care and medication management in every U.S. state, including Washington, D.C.
Therapists are available only in 32 states, including:
Alabama
Arizona
Arkansas
California
Colorado
Florida
Georgia
Hawaii
Illinois
Indiana
Kansas
Kentucky
Louisiana
Maryland
Michigan
Minnesota
Mississippi
Missouri
Nebraska
New Hampshire
New Jersey
New York
North Carolina
Ohio
Oklahoma
Pennsylvania
South Carolina
Tennessee
Texas
Utah
Virginia
Wisconsin
Cerebral launched in the United Kingdom in mid-2021 where it says it's partnering with the National Health Service.
When you look in the mobile app stores you'll see hundreds of telehealth providers. Here's how Cerebral compares to a few of the leaders who provide both therapy and medication.
Service
Cost
Accepts some insurance?
Treatment for
Ages
Communication
Where available
Cerebral
• subscriptions $85–$325/mo.
• plus medication cost
Yes
• anxiety
• depression
• insomnia
• plus bipolar disorder, ADHD, and PTSD in some states
18+
• video and phone consults
• text messaging
• General service available throughout U.S. and U.K.
• therapy in 32 states
Brightside
• subscriptions $95–$345/mo.
Yes
• primarily anxiety and depression
18+
• video consults
• text messaging
• all U.S. states
Talkspace
• subscriptions $260 to $396/mo.
• add-on psychiatric services at $199 for initial consult and $125 per follow-ups
Yes
• depression
• anxiety
• stress
• relationships, trauma and grief
• anger
• sleep chronic illness
• productivity issues
• 18+
• 13–17 with parental consent
• text, audio, or video messaging
• video appointments per request
• throughout the U.S.
• globally if you can access the TalkSpace platform on the Internet
Dr. on Demand
• Psychologist: $129 for 25-minute consult, $179 for 50 minutes
• Psychiatry: $299 for initial 45-minute consult, $129 for 15-minute follow-up
Yes
• stress
• anxiety
• relationship issues
• depression
• alcohol & tobacco use
• eating issues
• 18+
• Under 18: with parental consent
• video appointments
• can switch to audio after identity is confirmed
• in U.S., where available
Cerebral is designed for the person who needs mental health help but is either reluctant or unable to have a face-to-face appointment in a physical office. Cerebral gives the advantage of personal, one-on-one care in your home or whatever environment you choose.
If you have a packed schedule and not enough time for appointments and pharmacy visits, Cerebral covers all of that in one place.
Cerebral is not intended for severe forms of mental illness, such as suicidal ideation, severe schizophrenia, or active psychosis. It's definitely not the right call if you are experiencing a current mental health crisis.
Cerebral is a telehealth provider that offers an all-in-one approach to mental health care. It provides psychiatry, therapy, counseling, and medication management in one online place. You can access the platform via a mobile app or website.
Especially if you're pressed for time with a busy schedule, Cerebral may be a good fit. You can get professional, licensed treatment in your home, and medication shipped to your door or a local pharmacy.
Some reviewers report life changing success and say Cerebral is one of the best self-care decisions they ever made. On the flip side, others report financial and therapist availability issues. Cerebral is active on social media platforms and quick to respond to both complaints and praise.
Teletherapy may not be for everyone. There are privacy issues to consider and concerns about getting a good fit with a therapist. But if you're pressed for time or reluctant to go to a physical office, and you're willing to try something new, Cerebral may be a good way to get professional mental health care.