Looking to make a healthy start and quit smoking? These apps can help you in your journey.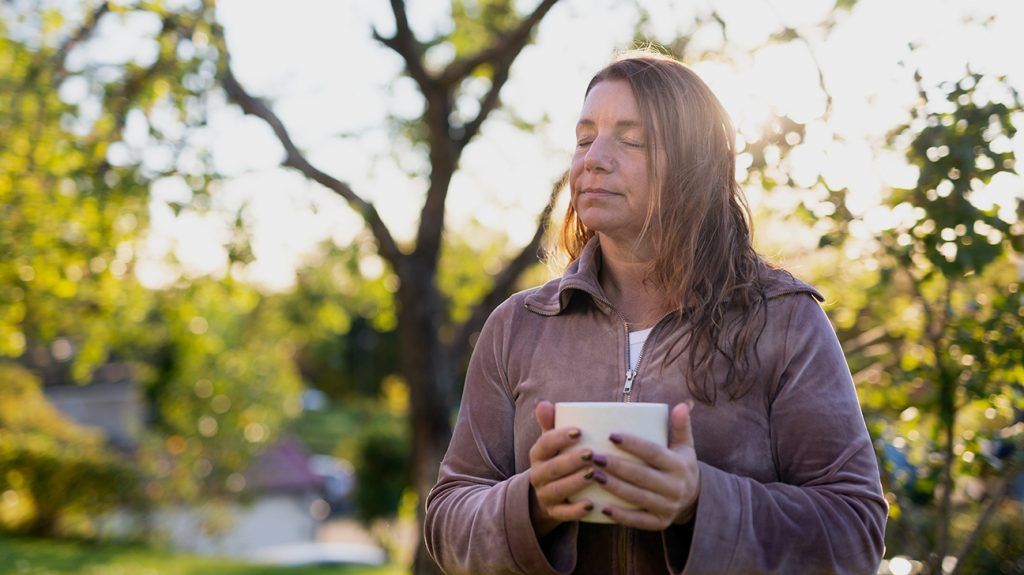 Chances are, if you smoke, you're aware of the negative effects of smoking. You know it's damaging physically, mentally, and emotionally.
The Centers for Disease Control and Prevention (CDC) notes that smoking is the leading cause of preventable deaths.
It's responsible for several diseases, including emphysema, bronchitis, lung disease, and cancer. In fact, more than 16 million people in the United States are living with a disease caused by smoking. Even secondhand smoke causes more than 40,000 deaths annually.
But like any habit, smoking is hard to stop. Still, by reading this, you're already taking one step toward your journey to better health.
From apps offering supportive chat communities to those with expert advisers, there are options for every method and every budget. You don't have to do it alone, and you can succeed.
If you want to jump directly to the section for each app, you can click the links below.
There are plenty of apps to help you stop smoking. To narrow down the field, we reviewed numerous contenders, looking at the following:
Rating. We focused on apps with the highest overall ratings from thousands of users.
User reviews. We looked closely at what users thought about the app.
Features. We reviewed the different features each app has to offer.
Price. All apps on our list offer free options.
Vetting. All the apps have been vetted to ensure they meet Psych Central's medical, editorial, and business standards.
Best app to stop smoking quickly
Price: free for basic services; in-app products start at $0.99
Rating: 4.8 (Google Play)
Key features: 14-day challenge, 70+ motivating achievements
Flamy gives you two options for your smoking cessation journey. You can choose the "one less every day" plan or, if you want to fast-track your results, you can choose the "14 Days Challenge."
The app provides a variety of stop smoking cards and allows you to challenge your friends so you can quit smoking together.
Several reviews recommend purchasing an upgraded version for the most success.
Why we chose it
Flamy's 14-day challenge, which is available on the app for free, claims to be a quick path for people wanting to quit smoking in 2 weeks.
What we like
There's a fast-track option if you want to stop smoking quickly.
The app offers different games to distract you from your desire to smoke.
Motivation cards help you keep going on your journey.
What to look out for
This app is only available on Android.
Best app in several languages
Price: free
Rating: 4.6 (Google Play)
Key features: reward system, multi-language, supports several currencies
This app — with its rather memorable name — offers a sophisticated reward system that includes a variety of trophies you can obtain. It supports several currencies and offers detailed statistics on your progress.
The app also has a community chat to keep you encouraged on your journey by talking with other people trying to quit. It even offers a relapse button to help get you back on track to achieving your goal.
Why we chose it
This multi-language app — available in English, German, and Polish — offers a reward system, a community chatroom, and supports several currencies.
What we like
The app is available in English, German, and Polish.
Understanding a relapse may occur, the app offers a specific option to get you back on track.
You can share your achievements from the app via Facebook, email, or SMS.
What to look out for
This app is only available on Android.
Best app for a supportive community
Price: free; $3.99 for Pro version
Rating: 4.7 (App Store); 4.6 (Google Play)
Key features: tracks health and money saved, community chatroom
QuitNow! offers goals to help you quit smoking one step at a time. It has a list of health indicators that explain your body's progress day by day, which it says are based on the ones offered by the World Health Organization.
The app provides a chatbot to answer any questions you have that aren't listed in the FAQs section. It even gives book recommendations to help you quit smoking.
Its strongest point, however, is the community of people who used to smoke. People who have walked the path you're currently on and succeeded are there to provide encouragement and support every step of the way.
Why we chose it
QuitNow! has a community chatroom where you can find ongoing support from people who've quit smoking.
What we like
The app shows you how much money you've saved by not smoking, and even how many cigarettes you avoided having.
It boasts a supportive chat community.
The app is available on both Android and iPhone platforms.
What to look out for
Several reviewers mention glitches when updating to the Pro version.
Best app for multiple upgrade options
Price: free; upgraded versions start at $0.99
Rating: 4.8 (App Store), 4.7 (Google Play)
Key features: craving tips, several upgrades, tracks health and money saved
The creators of Smoke Free claim that more than 10 people stop smoking every hour by using the app. The app helps you track how long it's been since you quit smoking, how your health has improved, and how much money you've saved. You also receive tips on how to deal with cravings, and help identify patterns that contribute to your cravings to smoke.
The Pro version offers an AI coach that will help keep you accountable and on track with your goals.
Additional paid versions give you the opportunity to get a stop-smoking plan tailored to your needs, along with the help of an expert adviser.
Why we chose it
Smoke Free is a comprehensive app featuring 40 evidence-based techniques to help you quit smoking. The Pro upgrade is more customized and gives you daily missions, which some research suggests may increase your chances of success.
What we like
The free version is also free of ads.
The paid version allows you to receive a custom cessation plan from an expert adviser.
The app is available on both Android and iPhone platforms.
What to look out for
Several upgrades are available for purchase; diligence may be needed to determine what exactly comes with the specific version you're buying.
Some research indicates that people who used the full version of the app were more likely to report abstaining from smoking for 3 consecutive months than those who used the reduced version.
Best app to slowly taper off
Price: free
Rating: 4.4 (Google Play)
Key features: tapered approach, cigarette tracking, goal setting
This app takes a tapered approach, working to help you reduce the number of cigarettes you smoke day by day rather than quitting "cold turkey."
It alerts you if you attempt to smoke another cigarette before meeting your daily goal.
Reviewers note that the information collected by the app has helped to highlight the severity of their smoking habit.
Why we chose it
This app claims it can help you gradually reduce the number of cigarettes you smoke by setting goals and tracking your daily progress.
What we like
You can compare your smoking statistics from day to day on the app.
You can export your data and progress to share with others.
Reducing the number of cigarettes smoked day by day may be easier for some than quitting cold turkey.
The app can notify you when it's time to smoke, keeping you on task with your goal to a slow smoking rate.
What to look out for
The app is only available on Android.
Best for
Price
Features
Platform
Android rating
Flamy
stopping quickly
• free
• in-app purchases starting at $0.99
• 14-day challenge
• Android
4.8
Get Rich or Die Smoking
several languages
• free
• various languages
• multiple currencies
• Android
4.6
QuitNow!
supportive community
• free
• Pro $3.99
• health & money tracking
• community
• Android
• iOS
4.6
Smoke Free
multiple upgrade options
• free
• upgrades starting at $0.99
• several upgrades
• health & money tracking
• Android
• iOS
4.7
Smoking Log- Stop Smoking
slowly taper off
• free
• tapered approach
• tracking
• goal-setting
• Android
4.4
If you didn't find what you're looking for in this list, here are a few things to consider before choosing an app:
Platform. It's important to find an app that's available for your phone's or tablet's operating system.
Price. Do you want a completely free app or one with paid upgrades?
Goals. Do you want to quit smoking quickly or over time? What features (like goal setting, community chat, health tracking, etc.) are important to you?
Reviews. What do past and current users have to say about the app? What are the pros and cons?
Quitting smoking isn't an easy task, but it's absolutely possible, especially with so many support options available these days.
Support may include:
medication
nicotine patches
nicotine gum or lozenges
apps
support programs or classes
It may be helpful to speak with a healthcare professional, like your primary care doctor if you have one, as they may be able to help you come up with a tailored plan to increase your chances of success.
A healthcare professional can also help determine whether medication to help you quit smoking is a good option for you, and assess whether these medications or nicotine products may interfere with other medications or supplements you're taking.
If you'd like to learn more about quitting smoking, consider reading our in-depth article.
Do smoking cessation apps really work?
The advent of phone apps makes getting help to stop smoking more accessible than ever before.
The apps offer methods, encouragement, and support to achieve your goal of kicking the habit. They're useful tools and can work, as long as you're willing to put forth the effort.
Still, research from 2017 and 2019 suggests that scientific evidence on the effectiveness of smoking cessation apps is still lacking, and more research is needed.
This doesn't necessarily mean the apps won't work for you; it simply means available research isn't extensive or conclusive.
How long does it take to quit?
Nicotine withdrawal symptoms generally decrease 3 to 4 weeks after you stop smoking. Of course, this depends on your commitment to your program and the severity of your smoking.
What if I relapse?
It happens. The CDC notes that in 2018, more than 50% of U.S. adults who smoke had tried to quit at least once. Try not to give up. You can get right back on course and try again with the same or a different app.
Plus, if you feel like an app alone doesn't work for you, consider speaking with a healthcare professional about other options, including prescription medications that may help.
You may also want to search for local or online smoke cessation support groups, or make an appointment with a counselor or therapist if you can.
Stopping any type of habit can be hard. Withdrawal symptoms and cravings can make it seem impossible to stop your smoking habit. But it's not impossible.
Seeking help, positive reinforcement, and support can make the journey less lonely and seem more possible. For some people, finding the right app may be all they need. Others may need additional help from their primary care physician, a therapist, or a support group.
It's good to know that most insurances, as well as Medicare and Medicaid, cover tobacco use cessation treatment to some degree, often including prescription medication and therapy or counseling.
Whatever your journey may look like, try to keep in mind that there is a right path for you.
Want to talk with someone right now?
Quitlines offer you the option to speak with a highly trained coach about your desire to stop smoking. They provide similar support as a healthcare professional or smoking cessation class. Plus, the service is free and available in several languages.
The following quitlines are from nationally recognized organizations: