It's common to feel alone when living with depression. But asking for help and getting support can help you cope with your symptoms.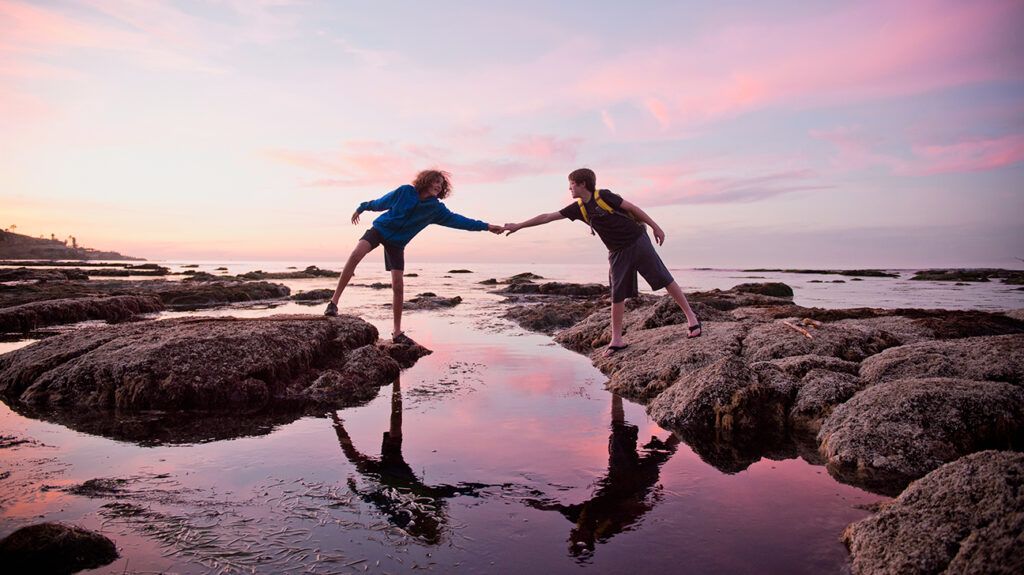 It's common to feel alone when experiencing symptoms of depression, but it's one of the most common mental health conditions.
Symptoms of depression affect approximately 280 million people worldwide. They can include:
a persistent feeling of sadness
hopelessness
low energy
trouble sleeping
changes in appetite and eating
Though it can be challenging to break the cycle of depression, asking for help is often the first step. Here are some tips to consider:
For some, a family member or a friend might be supportive. But it doesn't necessarily need to be someone you know intimately.
"Reach out first where it feels most comfortable for you. An efficient choice would be someone you trust, who is supportive and nonjudgmental," says Jennifer R. Wolkin, PhD, a New York City-based licensed psychologist and clinical neuropsychologist.
Opening up to someone you're comfortable with could help make you feel less isolated. They may also help you find professional help.
You're not alone in your depression, and you don't have to go through the experience alone. Therapy can be helpful for working through depression and learning strategies for coping with depression symptoms.
If you're feeling anxious about getting professional help, consider reaching out to someone you trust who can help.
"Though it's important to take responsibility for our own healing, taking that first step is sometimes daunting," Wolkin says. "It's OK to ask someone to [help you] schedule your first appointment to see a therapist. It's even OK to ask someone to take you to your appointment."
It can be difficult to keep in mind everything you want to say to someone when you're reaching out.
"Writing down the conversation or rehearsing it can help. If it's hard to say, 'I'm feeling depressed,' then practice telling someone that you don't feel like yourself or that you're not OK," Wolkin says.
You may find it helpful to talk with someone who has experienced depression. Getting advice from someone who has already received help could be beneficial. Consider asking about their experience living with depression and how they found support.
"Seeking help from someone who has already been through it is a great way to find support and feel less stigmatized," Wolkin says. "They might have first-hand ideas for how to cope with what you're experiencing, and they will most likely have a lot of empathy."
A hotline can be a confidential way to talk about your feelings and ask about possible next steps. Sometimes, chatting with a stranger can feel easier than opening up to someone you're close to.
"If a hotline feels too detached for you, and you feel like most people 'won't get it,' reaching out to a support group might be a good option. Support groups offer a community of people who are going through something similar," Wolkin says.
If you need help right away, you can call SAMHSA's National Helpline at 800-662-4357. SAMHSA also offers Lifeline Chat, which connects you online to counselors.
The Suicide Prevention Hotline at 800-273-8255 can also help connect you with a trained crisis worker at any time.
Give yourself permission to feel how you feel.
"It is not your fault, and you are not less than others because of your depression. This requires ongoing and intentional practice to manage feelings of shame and guilt," says Chanell Finley, a licensed professional counselor based in Texas.
"The more you practice asking for help, the better you'll become at it," Finley says. "This is all the more true when you are clear about the areas in which you need support."
Typically, there are specific points of concern, such as:
"When struggling with depression, memory and thoughts may be cloudy, easily forgettable, and distracting. Creating a list helps to build confidence when it comes time to assert yourself and ask for help," Finley explains.
If it takes some time to identify these areas and articulate them clearly, that's OK.
"You won't ever be able to walk the path toward recovery if you aren't diagnosed properly," says Dr. Lea McMahon, EdD, licensed professional counselor and chief clinical officer at Symetria Recovery.
"So, let go of the stigma attached to mental health," she says. "Otherwise, your depression might just get worse."
Again, this isn't an easy task to overcome. Not everyone feels comfortable seeking therapy, whether because of social or familial stigma. But a trusted friend or family member may help you.
Being your own advocate by doing research and writing down your questions will help you feel prepared.
"It's great to have a conversation with your therapist and find out the answers to your queries. It'll help you understand exactly what you need to do in order to reform your life," McMahon explains.
Regardless of how you ask, reaching out for support is essential. The sooner you take action, the sooner you'll feel empowered and start living the life you want.
Also, know that healing can take time, so you'll want to be patient with yourself.
If you're looking for a therapist, Psych Central has search tools to help you find support online or locally.