If you're unsure whether therapy fits in your budget, there are alternatives that may open doors that you thought were sealed shut.
It's not always easy admitting you need mental health help. Some people feel shame. Others don't feel as if they can talk to their families or friends about it. And for others, the cost feels like an insurmountable barrier.
In other words, taking the first step to finding help can be tough.
But finding help is getting easier. There are now mental health resources that are more convenient and affordable.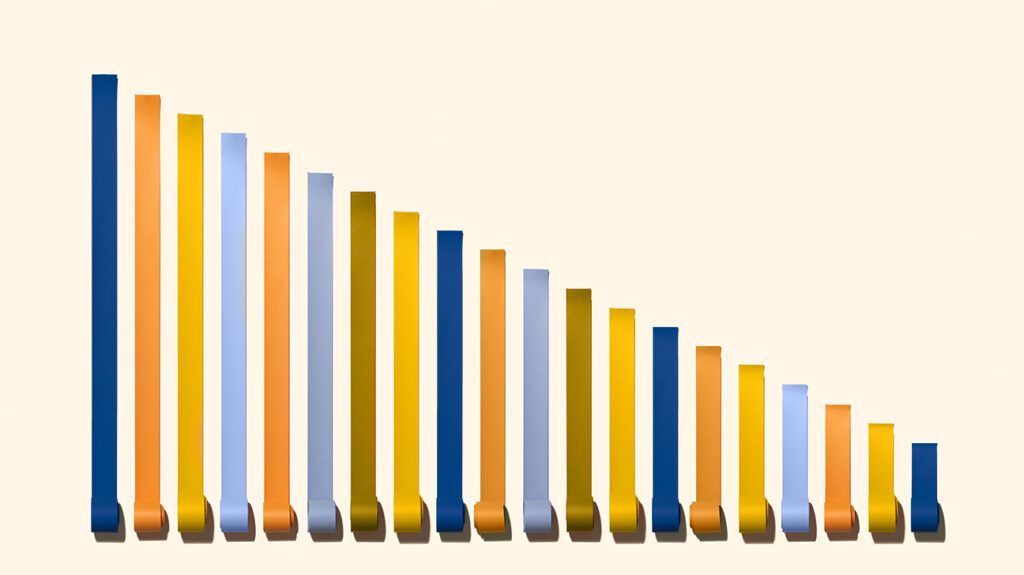 Finding therapy that fits your budget can be a challenge, especially if you're seeking therapy after a recent trauma, such as losing your job, the death of a loved one, or leaving an abusive relationship.
But there are lower-cost options if you know where to look.
First, check your insurance
If you have insurance through your employer, the Health Insurance Marketplace, or Medicaid, your plan covers essential mental health services, including:
Specific health benefits (like how much your copay or coinsurance amount will be) will depend on your state and your health plan, but you cannot be denied coverage.
If you are on Medicare, Medicare Part B also covers some mental health services, including an annual screening for depression.
If you can, use an "in-network" therapist. "Out-of-network" therapists aren't usually covered and may result in a bigger bill.
Not all therapists accept insurance. Before booking an appointment, you'll want to see if the therapist takes insurance and if they'll accept your specific plan.
You may also need a referral for certain services, depending on the reason you seek treatment, according to Kasia Ciszewski, a licensed professional counselor in the Mount Pleasant and Charleston, South Carolina, areas. "It's always best to check with your insurance provider first" before booking an appointment.
If you have a high-deductible plan,you should be able to use your Health Savings Account (HSA) for copays or coinsurance payments.
Ask your therapist about sliding scale options, discounted rates, or shorter sessions
If you don't have health insurance or your therapist doesn't take insurance, you may still have options.
"Many private practitioners offer sliding [payment] scales," says Lauren Pass Erickson, a somatic psychotherapist and licensed professional counselor candidate in Colorado. "It's always worthwhile to ask, even if the therapist you're interested in doesn't advertise their sliding scale."
Sliding scale options are based on your income. You can also ask about shorter sessions (which cost less) or meet with your therapist less often, such as every other week.
Still, keep in mind that experts generally don't advise meeting less than once a week, and some research indicates that meeting more frequently often leads to quicker improvements.
Meet with a psychologist in training
You may also want to consider a psychologist training clinic. Most of these clinics are at universities and colleges that are training their students to become licensed therapists.
Though your therapist may be in training, they'll always be overseen by a professionally licensed expert and teacher.
"Clients shouldn't be afraid of working with an intern or a trainee," says Erickson. "Interns have a lot of supervision, are very hardworking and passionate about helping their clients, have fresh and up-to-date educational training, and can often be seen for a very low cost."
If you're looking for a clinic close to you, the Association of Psychology Training Clinics has a list of training centers.
Look into community mental health centers
Local community mental health centers are another good resource. They tend to be more familiar with local neighborhood issues and cultural attitudes around mental health in the communities they serve.
They not only provide mental health assistance, but they can also reduce the stigma of mental illness.
They have also been shown to help reduce suicide rates nationally.
Check out online therapy services or see if your therapist offers online sessions
If you're having difficulty fitting therapy sessions around your work schedule, consider online options. They have become more readily available since the national COVID-19 lockdowns.
"Online therapy could be as good as in-person therapy for some individuals," says Ciszewski. "If you travel a lot or struggle with physical disabilities, online therapy can be an amazing option for you as well."
Online therapy allows you to meet with your therapist over a video call or correspond through text messages.
Some online therapy services such as Therapy Aid, Talkspace, and BetterHelp offer free or discounted trials to new sign-ups.
Many of them also take insurance.
No-cost options are available.
Check if your employer has an Employee Assistance Program
An Employee Assistance Program (EAP) is a free benefits plan that some employers offer. It can include counseling for personal and/or work-life stressors. All discussions are confidential.
The number of sessions you can have is limited, but if you need to talk with someone immediately, this is definitely worth considering.
Look for local and online support groups
Nonprofits, volunteer, and local organizations offer many free support groups for grief, trauma, and addiction recovery.
For example, Mental Health America, a nonprofit organization that promotes mental health and wellness, offers a wide list of support groups that help people living with:
mental disorders
physical disabilities
The National Alliance of Mental Illness (NAMI) offers free peer-led support groups focused on mental illness, in addition to support groups for parents and family members.
Self-help books, meditation apps, and podcasts
Many self-led activities can help you improve your overall mental and physical health.
Visit your local library or discount book store for self-help books. There are books to help with grief, depression, and other mental health issues. Some are even freely available online, like the Moodjuice self-help guide for panic and agoraphobia.
If you have a smartphone, there are free mental health apps for meditation, anxiety, bipolar disorder, and post-traumatic stress disorder (PTSD) support. There're also podcasts on mental health and recovery.
While these tools can't replace traditional therapy in all cases, they can be highly beneficial.
"I think you can always learn something from anything you watch, read, or listen to," says Ciszewski.
If you are religious, try talking with someone in your congregation
Faith and religion-based help can be a big benefit for people looking for mental health support. Not only will you likely find compassion and understanding, but the help will also be aligned with your faith and values.
Talk with the people in your congregation or see if there are support groups.
"Never underestimate the benefit of social support and community connection in general," says Erickson. "Religious groups, meet-ups, and other regular gatherings can do wonders, even if their focus is not explicitly mental health."
Financial limitations shouldn't prevent anyone from finding help.
Checking in with your insurance company, asking for sliding-scale or reduced fees, or enlisting the help of a psychologist in training are choices that could help you fit therapy into your budget.
And while some options (like apps, self-help books, or podcasts) may not be a substitute for regular sessions with a mental health professional, there's a lot you can do to improve your mental health, even if it's not traditional therapy.
Just remember that there are compassionate, caring professionals and experts who want to help you find the answers you need.
If you're still wondering whether therapy is the best option for you at this time, you can check out our free therapy quiz to find out.