We include products we think are useful for our readers. If you buy through links on this page, we may earn a small commission. Here's our process.
Psych Central only shows you brands and products that we stand behind.
Our team thoroughly researches and evaluates the recommendations we make on our site. To establish that the product manufacturers addressed safety and efficacy standards, we:
Evaluate ingredients and composition: Do they have the potential to cause harm?
Fact-check all health claims: Do they align with the current body of scientific evidence?
Assess the brand: Does it operate with integrity and adhere to industry best practices?
We do the research so you can find trusted products for your health and wellness.
There are lots of books written by doctors aiming to help people manage mental illness or families help their loved ones — all from a purely medical perspective. But today's guest, NAMI's Dr. Ken Duckworth, wrote a book that, in part, shares the collected wisdom of regular people living with mental illness as well as the perspective of their family and friends.
Join us as we discuss the National Alliance on Mental Illness's (NAMI) first book. Dr. Duckworth shares why it only makes sense that people who actually live with mental illness have probably learned a thing or two along the way. His new book, "You Are Not Alone," is out now.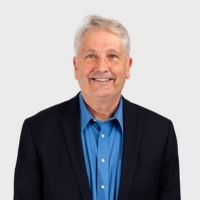 Ken Duckworth, MD, is the chief medical officer of the National Alliance on Mental Illness (NAMI) and has worked with NAMI since 2003. Ken is board certified in adult psychiatry and child and adolescent psychiatry, and is an assistant professor of psychiatry at Harvard Medical School. He was previously acting commissioner and medical director at the Massachusetts Department of Mental Health. Ken has worked on an assertive community treatment team, at an early psychosis program, an elementary school, a health plan, and with people who are unhoused. His passion for this work comes from his loving dad who had bipolar disorder. Ken lives with his family in Boston.

The National Alliance on Mental Illness (NAMI) is the nation's largest grassroots mental health organization, dedicated to building better lives for the millions of Americans affected by mental illness. nami.org | @namicommunicate

Our host, Gabe Howard, is an award-winning writer and speaker who lives with bipolar disorder. He is the author of the popular book, "Mental Illness is an Asshole and other Observations," available from Amazon; signed copies are also available directly from the author.
Gabe makes his home in the suburbs of Columbus, Ohio. He lives with his supportive wife, Kendall, and a Miniature Schnauzer dog that he never wanted, but now can't imagine life without.
To book Gabe for your next event or learn more about him, please visit gabehoward.com.
Producer's Note: Please be mindful that this transcript has been computer generated and therefore may contain inaccuracies and grammar errors. Thank you.
Announcer: You're listening to Inside Mental Health: A Psych Central Podcast where experts share experiences and the latest thinking on mental health and psychology. Here's your host, Gabe Howard.
​​Gabe Howard: Welcome to the show, everyone. I'm your host, Gabe Howard, and calling in today we have Ken Duckworth, MD. Dr. Duckworth is the chief medical officer of the National Alliance on Mental Illness, or NAMI, and has worked with them since 2003. He's also the author of NAMI's first ever book, "You Are Not Alone: The NAMI Guide to Navigating Mental Health―With Advice from Experts and Wisdom from Real People and Families." Dr. Duckworth, welcome to the podcast.
Ken Duckworth, MD: Thank you for having me, Gabe. It's a privilege.
Gabe Howard: You know, the National Alliance on Mental Illness, or NAMI is one of the largest national mental health charities in the United States, and yet many people have not heard about them or are familiar with their work. So, let's go ahead and just start right there. Can you share NAMI's mission and purpose with our listeners?
Ken Duckworth, MD: Thank you, Gabe. So, NAMI is now 43 years old and has education, support groups. Has advocacy. You may have heard of 988, the National Suicide Prevention Lifeline, three-digit number. That was NAMI's policy team leading a giant coalition. There are almost 700 affiliates across the country, so wherever you are, there are volunteers that run free education programs for families, for individuals who live with mental health conditions and support groups. So, NAMI is an amazing group and I've been very privileged to be their doctor and I always felt like the largest grassroots organization in America, ergo, the world, should have its own book so that people know about it. And we can help more people promote better relationships.
Gabe Howard: It's very, very fascinating to me to hear you say that, Dr. Duckworth, because you're a psychiatrist and most people believe that to help people with mental illness, you just need to get them to the hospital. You need to get them to the doctor. You need to get them to a psychiatrist. And yet I've heard you all over the United States saying, look, we need resources to give to people with mental illness to give to their families. And that's just that's very much against the grain of we just need to get the mentally ill people to the doctors.
Ken Duckworth, MD: I like doctors. I am a doctor. I like treatments. I like psychotherapy. I like medications. I like those treatments. So, this is not an either-or approach. But what it is, is elevating the voice of regular people. You know, my dad had very bad bipolar disorder and was a very loving man and nobody talked about it. And I was very impressed how secrecy and silence and shame impacted my little life and my little family. And that's the reason I became a psychiatrist. But I was always interested in what we had learned. We had learned that you could have a loving relationship even if you didn't talk about it. It wasn't optimal. We had the giant secret in our family, but I did learn that we could have a genuinely loving relationship just with one giant secret. So, I went to Harvard to train and I got to the top of the academic mountain, hanging out with a bunch of people way smarter than me. And I was always so impressed that we hadn't had anyone who asked real people what they had learned. All right, you've heard voices for ten years. What have you learned? You had panic attacks throughout high school. What did you learn? What helped you communicate with your son, who has severe bipolar disorder? This is the kind of wisdom that I had seen in my travels, and that's why it was so much fun to put a book together on this idea, because no one had asked regular people what had helped them.
Gabe Howard: What's very fascinating to me as someone who lives with bipolar disorder is I learned an incredible amount from peer supporters, peer support, going to support groups and sitting in a room with other people living with bipolar disorder. But whenever I would bring this up to, you know, medical personnel and I would say, you know, hey, we really need a place to get together and talk about it. And when the peer movement started to get bigger and bigger and bigger and like certified peer specialists became a thing, the entire world was like, I don't know, that sort of seems like inmates running the asylum. And I would say, well, what do you mean? And they're like, well, do they really have anything to teach each other? I mean, isn't that bad if they're only talking to each other? And I would always point out that one, you're adding words. You said, isn't it bad if they're only talking to each other? Well, I would argue that it's bad for any group to only talk to
Ken Duckworth, MD: Yes.
Gabe Howard: Each other. That's not what anyone said. But it took a long time for NAMI to embrace this. Now they were never against it. I want to be very, very clear. But with the with the release of this book and with your media tour, they've really embraced this. Listen, support can come from all different places and no one is more important than the other. That's a really big change. Did you help usher in that change and how did you get everybody on board?
Ken Duckworth, MD: Well, certainly, I would say as a psychiatrist, I always saw the value of medical tools and the medical model. I think it's helpful to know your diagnosis, but you're not your diagnosis. I think it's also helpful to learn from other people, other families, other people like you, Gabe. I just had this idea that real people have been neglected. When I pitched the book, I had a chapter called The Power of Community. And in listening to 130 real people, I had to change the name of the chapter to the power of peers and community. One person after another said, the person that inspired me the most was the guy next to me at the hospital. The person that taught me the most. I went to a support group at NAMI and this person told me, use paper plates. Don't try to run your kitchen while you're raising a family with a severe mental illness. Focus on your kids. Don't worry about your kitchen.
Ken Duckworth, MD: And what I heard over and over again, was the peers helped people to feel less ashamed, less isolated. So, I'm a very both/and thinker. You know, I still like clozapine. Lithium helped to save my father's life. I went to psychotherapy myself to make sense of some of the experiences that I had. Again, I like these tools, but it should never be either/or. People who want to build a life, find love, work, meaning, purpose, giving to others. These are critical things that give people meaning in their lives, including me. This is my little life journey. I went through what I went through with my loving father, and I became a psychiatrist. So, I guess I would say perhaps I've been fortunate to integrate some of these different experiences and thoughts. But as you can tell, you know, I'm definitely a both/and thinker. I think families help each other, and I think peers have a lot to offer each other, but that doesn't mean we don't need more psychiatrists. We do. That doesn't need we mean we don't need more beds. We do. Right? We have to think about the whole universe. And my book basically celebrates the fact that real people also have learned things.
Gabe Howard: Dr. Duckworth, I want to say it's very fascinating to me that people have this idea that people living with mental illness can't learn from other people living with mental illness because it's not how our society is set up. We have had cancer survivors support groups for decades.
Ken Duckworth, MD: Yeah.
Gabe Howard: We have the Internet. When it was invented, mommy blogs were invented and all mothers got together. And that's been expanded out to fathers and parenting. And where we share from, from the mundane recipes to where we vent about how children are driving us nuts. And I believe Hillary Clinton famously wrote a book called It Takes a Village. And she was talking
Ken Duckworth, MD: Hmm.
Gabe Howard: About raising children and building communities. So, our whole entire society is set up on this notion that sharing information with people is a really, really good idea. And then we
Ken Duckworth, MD: Hmm.
Gabe Howard: Get to people living with mental illness. It's like, no, no, no, no, no, no, Don't, don't, don't, don't talk to them.
Ken Duckworth, MD: That's so interesting, right, Isn't it?
Gabe Howard: Is this part of the stigma?
Ken Duckworth, MD: I think my take on it would be one of the reasons people who have a co-occurring addiction find such difficulty getting an integrated care approach. And I'm going to answer your question, is that the addiction culture grows up around the peer model AA, NA, ACOA. People are in continuous process of helping each other. The mental health field grows up around professionals. Freud, Jung. Right? Schneiderian symptoms. Kraepelin. These are professionals in the medical model. So, I think we, mental health, have been slower. So, I see mental health as a series of professionals integrating the peer movement. And in addiction, it's all peer driven, trying to integrate the medical model. So, you might have heard there's some controversy about should Suboxone be given to people with narcotic addiction. I'm just giving an example, and that's controversial within the peer community of addiction. Well, wait a second. Why are there professionals getting into the game? So, I view this through a developmental lens, and I think part of it is also dismissing the idea that you can have wisdom if you are tagged with a mental health condition. I think you're absolutely right about that.
Gabe Howard: One of the things that I'm always very, very saddened by, and I think that's it used to make me angry and now it just makes me sad. As we started off on this podcast, I mentioned that NAMI is one of the largest mental health charities in the United States, and you pointed out that largely means it's one of the largest mental health charities in the world, and yet many people haven't heard of it. So, keeping that in your mind, if the largest of something is largely unheard of, that means we have a lot of work to do as far as getting people access to care and resources and support. And yet in our own little movement, we have two sides that that are opposed. And I get disagreements come up. I'm not against disagreement. I don't think that disagreement is bad. I don't I don't think that people not being on the same page is any indicator of anything other than people have different viewpoints, ideas and lived experience, but
Ken Duckworth, MD: Yes.
Gabe Howard: They're vehemently opposed.
SPONSOR BREAK
Gabe Howard: And we're back with Dr. Ken Duckworth, the chief medical officer for the National Alliance on Mental Illness. We're fighting each other, not getting on the same page. And it really seems like the fringes, the outliers, the people who have heard of us but not sure what we do, they're like, well, those mental health advocates are spending all of their time fighting each other. And
Ken Duckworth, MD: Mhm.
Gabe Howard: Listen, as a mental health advocate, there is some truth to that. Now, my big question for you, Dr. Duckworth, is how can we get peers and the medical community on the same page? And the reason that I ask you specifically, Dr. Duckworth, is because your book covers both. You read it cover to cover. There's doctors, there's people living with bipolar disorder. There's family members. They're all there in one book. And they all get along and like each other. And I want that world.
Ken Duckworth, MD: So, some of the tension that you're describing, NAMI, starts out as a family organization for moms who were blamed by psychiatrists for their sons' and daughters' schizophrenia. So right there, you have several problems. The medical professionals are blaming the parents. That's a problem. The first. And so, you could see why there'd be some suspicion of medical professionals. And then the people with lived experience aren't really brought into NAMI for another decade or two. And so, I see this as a continuous integration process. I think NAMI is much stronger on peers than it used to be. NAMI still respects families and I've been fortunate in my role to build bridges with the medical field. I've met people who told me they were referred to NAMI in their first meeting with a mental health professional, and I've had people tell me they went to see ten different professionals trying to help their daughter and no one told them about NAMI. So, this is part of our work is to help people recognize these are free support services that are complementary to your work. As you know, there aren't enough mental health professionals. So, let's build the team. Let's bring on people who might have something else to offer. So that's what I'm working towards. I'm very much an integrationist with the family, the lived experience, peer and the professionals. And to me, that's the only way it's going to work.
Gabe Howard: Dr. Duckworth, your book says advice from experts and wisdom from real individuals. Can you explain to our audience the difference between advice and wisdom?
Ken Duckworth, MD: Uh, one of the things that I've noticed is that we have undervalued what individuals and families have learned. But if you've lived with bipolar disorder, it's quite likely you've picked up a few things. If you've loved somebody in your family who lives with schizophrenia, I bet you figured out how communication can be improved. This is what I wanted to make sure in the wisdom from individuals and families. I also went to America's best research experts because I feel they also have something to offer. It's just different than living with something. The goal of the book is to integrate the idea of research and some of the treatments and what's the latest science with what it's like to live with these conditions and what people have learned from them? The integration is the goal of the book. It's a both/and book.
Gabe Howard: Dr. Duckworth, I have to ask, what is your favorite piece of advice that you learned while writing the book?
Ken Duckworth, MD: Oh, my. Well, one, the power of peers. Literally, I changed the name of the chapter. Had a man named Lloyd Hale from South Carolina tell me that when he was in a psych hospital, the person who helped him the most was a man sitting next to him in the day room. And I want to emphasize, when I'm when I'm training as a psychiatrist, we're not thinking about what people are learning. We're organizing treatment. We're saying, okay, we're going to try this medication. We're to try this psychotherapy. We're going to bring this family member in, right? We're going to do this, that and the other. And what he let me know was that the thing that helped him the most? Was the man sitting next to him, which I just want to go on the record as saying I was not taught that that was a particularly helpful aspect of care. One person after another said, I went to a NAMI meeting, I went to a peer meeting, and I thought to myself, this is really powerful. So that's a very big lesson. Another person, a man from Montana, had been hearing voices for a couple of decades.
Ken Duckworth, MD: He has schizophrenia. He's on Clozapine, the best antipsychotic as rated by the Food and Drug Administration. Many people get a lot of help from Clozapine. He only had his voices soften. And I asked him a little bit about his experience. And he said, once I really accepted that I was going to hear voices. And then he pauses, really accept it. Then I realized that I could enjoy my life. I had spent decades fighting the fact that I woke up hearing voices and I fell asleep, hearing voices. And I didn't want that. I didn't want that experience. Once you accept it, you can move on with your life. This is very profound for people who live with physical disabilities. People who live with limitations of all varieties that once you actually accept what you're dealing with, you can move on. And I just felt like that was such a beautiful piece of wisdom. And I just wanted that kind of message shared in the book, really. I just think it was so beautiful.
Gabe Howard: 100%. I've learned so much from so many people. And it's ongoing. It's not even a it wasn't a one and done it wasn't
Ken Duckworth, MD: Right.
Gabe Howard: Even a one year and done. It's been from the day that I was diagnosed until right this moment. I'm still learning from all of the people around me. And it's it's exciting to learn something new. It's humbling to learn when I'm wrong. But it's all exciting. And of course, we have to model the way of having these robust conversations surrounding mental health, mental illness and addiction and other things that society just goes to shove down. It just happens to be a mental health show. And that's what we're talking about right now. But there's so many things that we only want to talk about in low voices and dark rooms, and we really need to start shining big, big lights on them to get people to help they need.
Gabe Howard: Dr. Duckworth, thank you so much for writing this book. The book is called "You Are Not Alone," and it is available wherever books are sold. I'm positive it's on Amazon because everything's there. But go to your local bookseller and pick it up there. You'll make someone's day. I also understand it's available at many libraries across the nation, so hey, don't be afraid to check it out. But if you do buy it, you will be supporting NAMI, the National Alliance on Mental Illness, and you can of course find them at NAMI.org or just open up a google window and google NAMI and whatever state you're in and you will find your local affiliate as well. Dr. Duckworth, thank you so much for being here.
Ken Duckworth, MD: Gabe, thank you so much for having me and thank you for all you're doing. You know, this is a shared mission that we have, and I think we're making a difference together.
Gabe Howard: Oh, you are very welcome, Dr. Duckworth, and want to give a big thank you to all of our listeners. My name is Gabe Howard and I'm an award-winning public speaker and I could be available for your next event. I also wrote the book "Mental Illness Is an Asshole and Other Observations," which you can get on Amazon. However, you can get a signed copy with free show swag and learn more about me just by heading over to my website, gabehoward.com. Wherever you downloaded this episode, please follow or subscribe to the show. It is 100% free and you don't want to miss a thing. And hey, can you do me a favor? Recommend the show, share it on social media, share it in an email. Share in a support group. Hell, send somebody a text message because sharing the show is how we grow. I will see everybody next Thursday on Inside Mental Health.
Announcer: You've been listening to Inside Mental Health: A Psych Central Podcast from Healthline Media. Have a topic or guest suggestion? E-mail us at show@psychcentral.com. Previous episodes can be found at psychcentral.com/show or on your favorite podcast player. Thank you for listening.