Mel Gibson is just one of many celebrities who have shared their bipolar disorder diagnosis.
According to the National Institute of Mental Health (NIMH), approximately 4.4% of U.S. adults experience bipolar disorder episodes at some point in their lifetime. At the time of the survey that percentage represented around 12.6 million people nationwide. Given that large number, it's perhaps unsurprising that many celebrities have been open about receiving a bipolar disorder diagnosis.
Famous people can offer positive examples of how to manage the condition. They can help to chip away at the stigma that surrounds mental health.
But celebrities are human, and when they're elevated as perfection — and they experience episodes that cause those stars to fall from grace — fans often become disillusioned or judgmental.
Nevertheless, it can help to identify with folks we love to watch.
Starting with Mel Gibson, here is a short list of famous folks choosing to be open about living with bipolar disorder.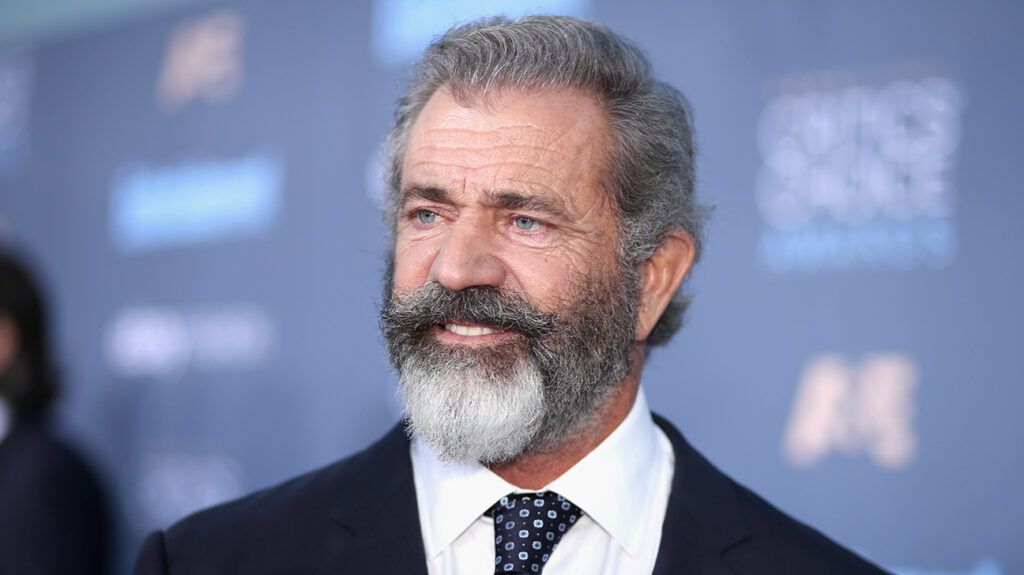 The media began covering Mel Gibson's bipolar disorder diagnosis in 2010. Reportedly, Gibson discussed his diagnosis as part of a 2008 documentary, "Acting Class of 1977," in an interview actually recorded in 2002.
Gibson recounted having "good highs" and some "very low lows."
In 2016, Gibson spoke with an Australian news outlet about becoming sober from alcohol. He said he was a member of a 12-step program and, at the time of the interview, had been sober for 10 years.
Singer Bebe Rexha opened up about her bipolar disorder diagnosis in 2019. She's become a mental health advocate in the years since, telling People magazine in 2021 that "you have to be your own cheerleader."
Rexha has included her mental health diagnosis as part of her work, such as the song "Break My Heart Myself." The lyrics speak directly about her life experience with bipolar disorder.
She told People putting these experiences into song normalizes bipolar disorder for her, calling it "her truth."
Musical icon Mariah Carey first received a bipolar disorder diagnosis in 2001. She didn't reveal this publicly until an interview with People in 2018.
She told the magazine she'd sought treatment for the condition, after years of living in fear of being exposed.
If you live in fear of being exposed or are distressed at the thought of disclosing your mental health diagnoses to others, you might find clarity in Psych Central's "Inside Bipolar Podcast: Should you Disclose Bipolar to Your Friends and Colleagues?"
Carey revealed her diagnosis was bipolar disorder type II, which includes episodes of depression and hypomania. She said she hoped to help erase the stigma, but also said the diagnosis does not define her.
In 2018 Selena Gomez received a bipolar disorder diagnosis. In 2021, she told Elle magazine this caused a weight to be lifted.
The year prior to her diagnosis, in 2017, Gomez gave up social media. Her assistant now takes care of her posts and she no longer knows her own passwords. Once a popular social media figure, Gomez found it hard to handle the negativity that often came in the comments section.
In 2022, Gomez told Good Morning America that receiving a bipolar diagnosis was freeing as it allowed her to have an authentic relationship with herself.
In 2022, "Stranger Things" actor David Harbour told The Big Issue he had received a bipolar diagnosis nearly 20 years earlier, at age 26.
Harbour told the outlet he had been in and out of the mental health system and credited his family for supporting him through some challenging times.
If going back and forth in mental health treatment or hospitalization feels familiar to you, or you're interested in hearing more about how a family wades a bipolar disorder diagnosis together, you can listen to "Podcast: Celebrity Mom, Son with Bipolar: Twin Peak's Mädchen Amick Opens Up."
Harbour says he was called "crazy" for a long time, before finding respite in storytelling. Through narrative and stories, he says, he was able to deal intellectually and emotionally with personal trauma.
Here's a deep dive with another celebrity who came to terms with childhood trauma mentally and intellectually: "Podcast: Advice I'd Give My Younger Self with Wil Wheaton."
Celebrities — like everyday folk — experience bipolar disorder. Some of those who've been public with their diagnosis can help remove the stigma around mental health. When people see themselves in the stars, their stories are often our stories — sometimes more intensely than we realize.
Research from 2010 found that when a celebrity someone idolizes experiences challenges for all the world to see, some folks' self-identification can go too far and they can experience a setback in their mental health.
Alternatively, connection with certain celebrities who manage mental health conditions can deepen a sense of belonging and foster empathy.
If you or a loved one experiences bipolar disorder, there's help available. You can check out Psych Central's Find Help page for guidance and resources on therapy.
If you're in distress or experiencing suicidal thoughts, you can call 988. For treatment and referrals for mental health, you can bookmark Healthline's FindCare resource.