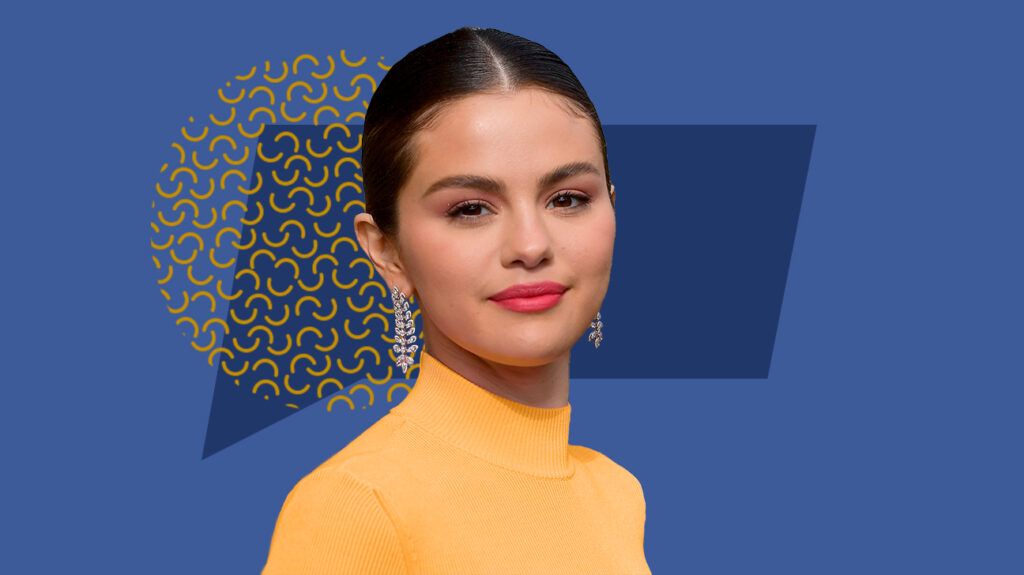 The Rare Impact Fund by Rare Beauty, Selena Gomez's organization geared toward youth mental health, partners with the Biden-Harris administration to host a Mental Health Youth Action Forum on May 18 in Washington, D.C.
A total of 30 mental health youth activists participated in the forum.
Several nonprofit partners participated, including The Trevor Project, the National Alliance on Mental Illness (NAMI), and Born This Way Foundation.
On May 18, MTV Entertainment (MTVE), Selena Gomez's Rare Impact Fund, and the Biden-Harris administration hosted the first Mental Health Youth Action Forum live on the White House website.
"Mental health is very personal for me, and I hope that by using my platform I can help others feel less alone and find more resources," Gomez said.
In 2021, MTVE founded Mental Health Action Day to shift the conversation on mental health from awareness to action for an entire day.
This year, the focus was on the mental health crisis affecting teens and young adults.
According to the World Health Organization (WHO), 1 in 7 youths between the ages of 10 and 19 are navigating a mental health disorder, with suicide being the fourth leading cause of death for teens between 15 and 19 years old.
"Recovery isn't always the same as healing. Over the last decade, an alarming amount of young people have struggled with mental health challenges," first lady Dr. Jill Biden said at the forum.
"It takes courage to be honest about the struggles that you face and to tell your stories," the first lady continued. "I'm so proud of everyone here today, and the president is proud of you, too."
Vaughan Bagley, director of social impact at the MTV Entertainment Group, said that while many people in the United States are aware of this issue, they are often unsure how to address it.
Ayanna Kelly of Poderistas Power Squad, one of the leaders attending the forum, said that a lack of safety and continued stigma around mental health are major reasons for the crisis.
"The lack of psychological safety to discuss this topic and combating stigma are systemic issues that, quite frankly, hinder the ability to have these conversations," Kelly said.
"Layer on the intersectionality of different identities and lack of resources, and you end up with youth finding unhealthy ways to deflect, withdraw, and express their emotions," she added.
Kelly cited access as another reason for the mental health crisis in young people, saying a lack of accessibility can be a burden for the underinsured. This is especially true for youth within marginalized communities who are just aiming to survive.
"There's not enough time in the day to search for the right person when you're going to school full time, working multiple jobs, and raising babies," Kelly said.
What sets this forum apart from others like it are the young people. The forum's aim is to change the conversation from awareness to action through supporting campaigns created by young advocates.
This shifts the narrative, enabling those with firsthand experience in the mental health crisis to help others.
"Movements are built and sustained when we change hearts and minds. We are building a movement to address mental health," U.S. Surgeon General Dr. Vivek Murthy said.
"These young leaders deeply understand the unique challenges and barriers that their peers face in taking action to maintain their mental health," Bagley said.
"They know what is getting in the way and are positioned to help them overcome [these challenges], so we are honored to give them the chance to develop campaigns that center their voices and ideas …"
After spending 8 years in the military, Kelly earned her master's degree in human resource management. She now uses her platforms to advocate for equity, inclusion, and mental well-being.
"As a daughter of immigrants, I was always told that I had no reason to be sad, I should be grateful for what I have because of where my people come from, and to put a smile on my face. I was taught to hide my true emotions and invalidate them," she said.
"I didn't seek help for my mental health until I was in my mid-20s, wondering how I got to be so sad and hopeless … The lack of mental health awareness almost crippled my entire core family. I wouldn't have been able to make it through that time without seeking help," Kelly said.
"Together, they have developed creative campaign concepts to reach their peers with mental health messaging, using storytelling and media as their tools for change," Bagley said. "These campaigns could manifest as podcasts, video series, digital art, and the like, all driving young people to take care of their mental health."
The Mental Health Youth Action Forum was held at the White House with senior officials from the Biden-Harris administration, including first lady Dr. Jill Biden; Susan Rice, White House domestic policy adviser; and U.S. Surgeon General Dr. Vivek Murthy, among others.
The first part of the forum streamed live online, and Bagley said the participant presentations were reserved for those in the room later in the afternoon.
The overall goal is to saturate social media feeds with mental health content stemming from ideas presented at the forum, leading to change in how mental health is addressed with young people.
"I'm being outspoken so that my brown babies do not have to live in a world where they are burdened with intergenerational and collective traumas without the tools to heal," Kelly said.
"I'm hoping Black and brown people can see themselves in me. I want them to see that they can heal, and they have the tools to do so," she said. "I want our impact to be beyond the press and this forum. I want for the systems and communities we live in to support our healing rather than hinder it."