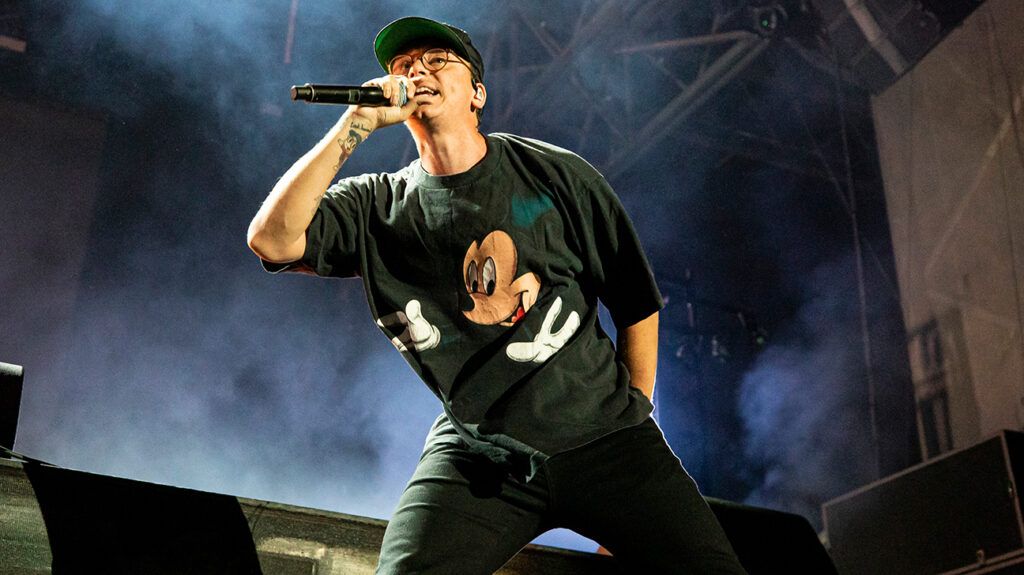 The hit song "1-800-273-8255" by American rapper Logic is associated with a reduction in suicides, according to a new study.
Findings demonstrate a "Papageno effect," the protective impact that mass media messages can have on suicidal ideation and help-seeking.
Urging music and entertainment industries to tell more positive, impactful stories of help-seeking during mental health crises could help reduce stigma and promote suicide prevention.
A December 2021 study suggests that hip-hop artist Logic's hit single "1-800-273-8255," a song that bears the number of the U.S. National Suicide Prevention Lifeline, may have saved hundreds of lives.
According to researchers, the findings demonstrate the potential power that music lyrics can have on inspiring hope and help-seeking behavior in young people experiencing suicidal thoughts, especially people who may be hard to reach through traditional messaging.
"Rap music is one of the most popular music genres in the United States and therefore more likely to reach groups that are not interested in typical sorts of prevention messaging," said Thomas Niederkrotenthaler, PhD, MMSc, associate professor at the Suicide Research Unit at the Medical University of Vienna, in an interview with Psych Central.
Logic's song, also featuring verses from Alessia Cara and Khalid, was written following a dark period in his life. It appeared on his third album, "Everybody," and, according to Logic, was written to help his fans feel less alone in their personal struggles.
The first verse expresses the emotional pain of the main character:
"I've been praying for somebody to save me, no one's heroic
And my life don't even matter, I know it, I know it
I know I'm hurting deep down, but can't show it"
The chorus provides encouragement to the character that their life is worth living:
"I want you to be alive, I want you to be alive
You don't gotta die today, you don't gotta die
I want you to be alive, I want you to be alive
You don't gotta die, now let me tell you why"
The accompanying music video, which currently has nearly 432 million views on YouTube, portrays a young Black man facing discrimination and bullying for being gay. The man considers suicide, but ultimately, calls the Lifeline and gets help during his mental health crisis.
"Music can be a beneficial outlet for youth across communities who are struggling with their mental health as it provides them with an opportunity to process overwhelming emotions as well as communicate how they're feeling through safe and creative expression," said Doreen Marshall, PhD, vice president of Mission Engagement at the American Foundation for Suicide Prevention.
The song had an immediate impact on youth experiencing suicidal thoughts, suggesting a "Papageno effect," a demonstration of the influence that mass media messages can have on suicide prevention and crisis management. For instance, calls to the Lifeline surged by 50% following Logic's performance on MTV's Video Music Awards in 2017.
"If there's a young person in your life, music can be used as an avenue to engage them in open, authentic conversations about mental health to understand where they are with their mental health and their own suicide risk factors, as well as helping them get support or treatment they need," Marshall said.
CDC data indicates that suicide rates for youth ages 10 to 14, 15 to 24, and 25 to 34 increased between 2019 and 2020, despite that the overall suicide rate has declined. More preventative efforts are still needed, particularly in the wake of a mounting youth mental health crisis that's worsened during the pandemic.
The Papageno effect
The National Suicide Prevention Lifeline describes the "Papageno effect" as "the influence that mass media can have by responsibly reporting on suicide and presenting nonsuicide alternatives to crises."
By contrast, the "Werther effect" describes a link between the media's reporting of suicide events and suicide myths, and an increase in suicide rates.
Prior studies on the Papageno effect focus on suicidal thoughts versus suicidal death — but consistently indicate that positive messages of hope and recovery from a suicide crisis spread by mass media are associated with a decrease in suicidal thoughts.
"The sharing of Logic's song is likely an example of positive social contagion, where a suicide prevention resource is shared and likely utilized more because a person of influence shared it in a widely accessible way," Marshall said.
However, research on the Papageno effect is often limited and doesn't account for all possible factors involving suicidal ideation and behaviors, such as psychiatric disorders or genetic underpinnings.
The authors of the new study believe their findings support the Papageno effect, a term coined by Niederkrotenthaler's team of researchers. The study authors observed the potential protective effects of stories of hope and recovery, as described in the lyrics of "1-800-273-8255."
To gather data, researchers tracked calls to the Lifeline and obtained CDC suicide data for the U.S. population, both before and following the release of the song. Researchers also looked at Twitter posts to gauge the amount of attention the song was receiving.
Key findings from the study include:
an additional 9,915 (6.9% increase) calls to Lifeline in 34 days following Logic's performance of the song at the MTV Video Music Awards in 2017 and Grammy Awards in 2018
a reduction in 245 fewer suicides (5.5% decrease) during the same time period
Researchers found a strong association with the song "1-800-273-8255" and an increase in calls to Lifeline. A reduction in suicides was observed during the periods when the song received the most engagement on social media.
"The Logic song received a very large audience over a sustained period of time. The message is unique as it uses a song and a story that people can easily identify with," Niederkrotenthaler said.
Possible limitations
Researchers have acknowledged some limitations in this observational study.
It's unclear whether the effects of the song extend beyond the periods when it was most listened to and engaged with on social media. Researchers were also unable to account for other potentially influential factors.
We need to better understand which messages work for whom," said Niederkrotenthaler. "There is probably not a one-size-fits-all approach that works for everyone."
Logic is one of many artists who have explored mental health concerns in music, and the long-term impact is not yet fully understood, particularly among different age groups and demographics.
Some researchers have expressed concern about the potential negative effects of referencing mental health concerns in popular music lyrics.
A December 2020 analysis of popular rap music examined the lyrics of 125 songs from 1998 to 2018 and found that many popular songs included references to stress, anxiety, depression, and suicide. The study aimed to determine whether addressing mental health concerns in rap songs helped to reduce stigma around mental health.
Researchers wrote that "Rap artists are among the most recognizable celebrities in the United States, serving as role models to an increasingly diverse audience of listeners. Through their lyrics, these artists have the potential to shape mental health discourse and reduce stigma."
The study authors concluded that more research is still needed to determine any possible positive or negative mental health effects.
The new research highlights the potential benefits of music and entertainment industries telling stories of help-seeking that have a wide-reaching impact and make waves on social media.
"The Logic song experience shows that creative collaborations with the entertainment industry and creative arts are highly warranted, but these projects need to reflect the diversity of various target groups," said Niederkrotenthaler.
Stories that tell of coping during mental health crises can be particularly powerful, helping to create behavioral change among people seeking help for suicide prevention.
"Everyone has an important role to play in suicide prevention, including the entertainment sector," Marshall said. "The music industry in particular is engaging with the topic of mental health and suicide prevention in some very positive ways."
If you're having feelings of deep sadness and thoughts of suicide, remember that you're not along and help is available. Speaking with a mental health professional can help you to develop tools to manage symptoms.
Help is available right now