Listening is a part of our waking hours, but sometimes it's easy to tune out. Understanding why you're not listening well and how to improve your listening skills can open your ears to hear more.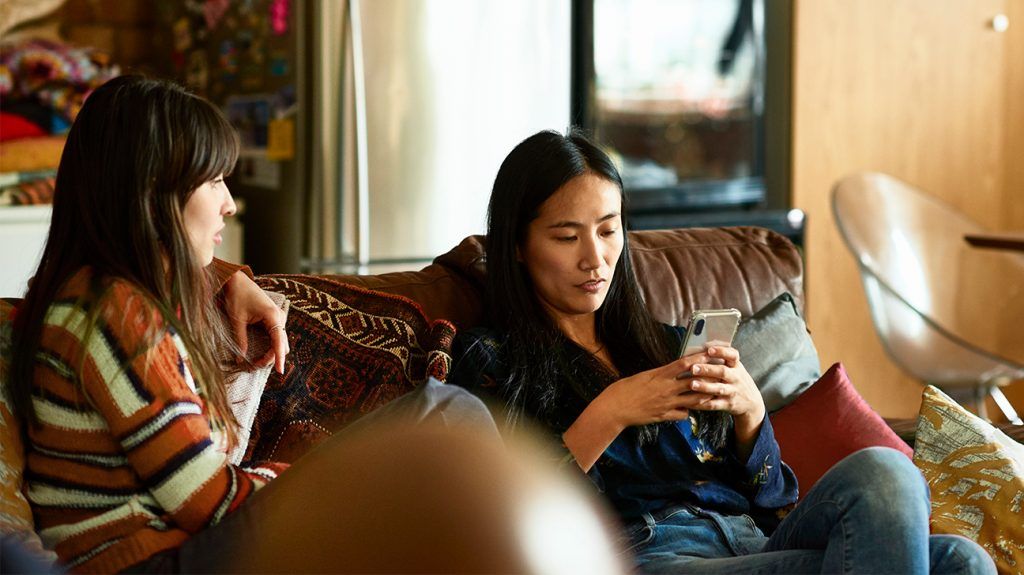 Every day we hear words coming out of people's mouths. However, listening to those words is different than just hearing them.
According to the Oxford English dictionary, the word "hear" is defined as "perceive with the ear the sound made by (someone or something)," whereas the word "listen" is defined as "make an effort to hear something; be alert and ready to hear something."
"Listening is hard work," Michael P Nichols, PhD, professor of psychological sciences and author of "The Lost Art of Listening," says. "It takes concentration and effort and self-restraint."
While it's not necessary to listen with concentrated attention all the time – such as during casual conversations – Nichols says that listening is important when talking with people you care about or when someone is talking about something they care about.
"Then you need to listen with effort," Nichols says. "When someone is talking about something important to them, or they are moved by strong feelings, they need to be listened to more carefully."
Understanding why people don't listen can help improve your listening skills. Here are few to consider.
You have the urge to tell your story
When someone is talking, Nichols says, instead of listening, we want to talk about what's on our mind.
"We frequently interrupt to tell a similar story or say something about our own experience," Nichols states. "It's a natural impulse, but it needs to be restrained if someone is talking, and they need to be listened to."
You want to give advice
When someone is sharing something that is upsetting or if the person talking is unhappy, it can be uncomfortable to listen to them. In hopes of getting the person to feel better, so you don't have to feel uncomfortable, you might be inclined to tell them how to solve their unhappiness or tell them not to feel upset.
"We know that it's not OK to say something like, 'Well, if your dog died, why don't you go out and get a new one?' but we get around to that eventually," says Nichols.
You just want everything to be OK
Because it's unpleasant to be around someone frustrated or upset, especially if you care about the person, Nichols says you might tend to want to make their pain or frustration go away rather than sit with them in their pain.
For example, if someone tells you they lost a job or were diagnosed with an illness, rather than listening to the details of their situation, he says people tend to say things like, "You'll get through this" or "Things will look up."
You react emotionally
If you are being criticized, emotions are triggered, and it is natural to get defensive and not listen to what the person is saying.
This can also happen if a person is talking about something you don't agree with.
"For instance, if I tell you, I wouldn't get vaccinated because it's a government hoax, this might make you upset, and you might fire back right away without listening to my entire reasoning," states Nichols. "It might be better if you hear me out and then acknowledge what I'm saying before saying your opinion."
You're bored
Even if someone is talking about something that feels important to them, it might not be interesting or important to you. Feeling bored can make it harder to tap into your listening skills.
Nichols adds, "One of the reasons people get bored is that they listen without interest and passively. So, if someone is talking to you, ask questions and get involved in the conversation."
You're distracted
Distractions – internal or external – are sometimes hard to ignore.
How many of us will turn our heads when we hear a loud noise? If you're watching an action film with lots of explosions and car chases, it's pretty hard to carry on a conversation at the same time.
Loud noises aren't the only distractions, either. Sometimes instead of listening, we might find our minds wandering to things we need to do later.
While someone is talking, you might be occupied thinking about what you're going to cook for dinner or what time the pharmacy or dry cleaner closes.
To focus on the person when they're talking, it's important to get rid of both internal and external distractions.
You think you know what people are thinking
While people tend to think they communicate better with close friends than with strangers, an older study found that sociologists believe that closeness can lead to closeness-communication bias – an overestimation of how you communicate.
As a result, sociologists suggest that people actively pay attention to strangers' perspectives because they don't know them well. However, when it comes to a friend, they rely more on their own perspective or assume that they always understand what they are saying because they know the person.
"If you are close to someone, you think you know what they're going to say, so you tend to interrupt and say, 'Yeah, I know what you mean,' or you don't hear them out," says Nichols.
If you're looking to improve how you listen, the following tips can be helpful.
Realize it takes effort
Understanding that listening, not just hearing, takes hard work is the first step to becoming a better listener, says Nichols.
"When someone is talking about something important, [consider] making an effort to understand not only what they are saying, but what they are trying to express," he encourages.
Empathize with the person
When someone is talking, try to acknowledge what the person is saying with a brief empathic comment.
"Often punctuated with an exclamation point like, 'Oh man!' or 'Gee, that's a shame!'" says Nichols.
Invite more conversation
A good listener will ask questions that encourage the person to expand on what they are sharing.
"Questions designed not to be a detective, but rather to invite the person to say more," says Nichols.
Phrases like, "Tell me more about that," or "How did that happen?" can keep the conversation going.
Acknowledge you are listening
Repeating back what you think the person is saying can let them know you're making the effort to understand them.
"People often acknowledge with a brief statement that says, 'I know exactly what you mean,' which suggests you're really saying, 'I got it. Let's move on,'" states Nichols.
He suggests using phrases that show you are trying to understand but want to make sure you do, like, "OK, so you're saying we shouldn't get a vaccine. Do I have that right?" or "Is it the way he talked to you that upset you?"
Don't overdo body language
While many people think direct eye contact, nodding, and making sounds like 'ooh' and 'aah' show someone you are listening to them, Nichols warns that overdoing this can look insincere.
"All those are motivated by the desire to look like you're a good listener, but if you do listen well, maybe you nod and make eye contact, but making a point of it is saying, 'Look at me; I'm a good listener," he suggests.
Try not to multitask
While the urge to multitask is always there, consider putting activities like scrolling on your phone, cleaning the dishes, and others on hold when someone is talking with you.
"If you care about someone, pay attention to them and what they are saying," says Nichols.
However, when it comes to technology and communication, such as texts and emails from family and friends, he adds that failing to respond can come across as not listening.
"Try to answer and acknowledge tasks. [Consider] responding no matter what they said. It makes people feel understood," Nichols says.
Practice mindful listening
Practicing mindfulness helps you stay present. This practice isn't useful only for meditation and lowering stress. It can also help you become a more active listener.
If you tend to zone out when listening, practicing mindful listening will help you learn to focus on what the person is saying without distractions.
Before you start your conversation, remove all distractions such as phones, electronic devices, or computers. If you're watching a movie, turn it off and turn your attention to the person who's talking. Take the time while you're silencing or shutting off your electronics to practice some deep breathing techniques to help prepare yourself to listen.
When you train your mind to become more focused in the moment, you will learn to listen more effectively.
Listening is hard work and takes effort, however, there are ways you can learn to become a better listener.