CBT for weight loss can be a great way to change habits, behaviors, and patterns of thinking.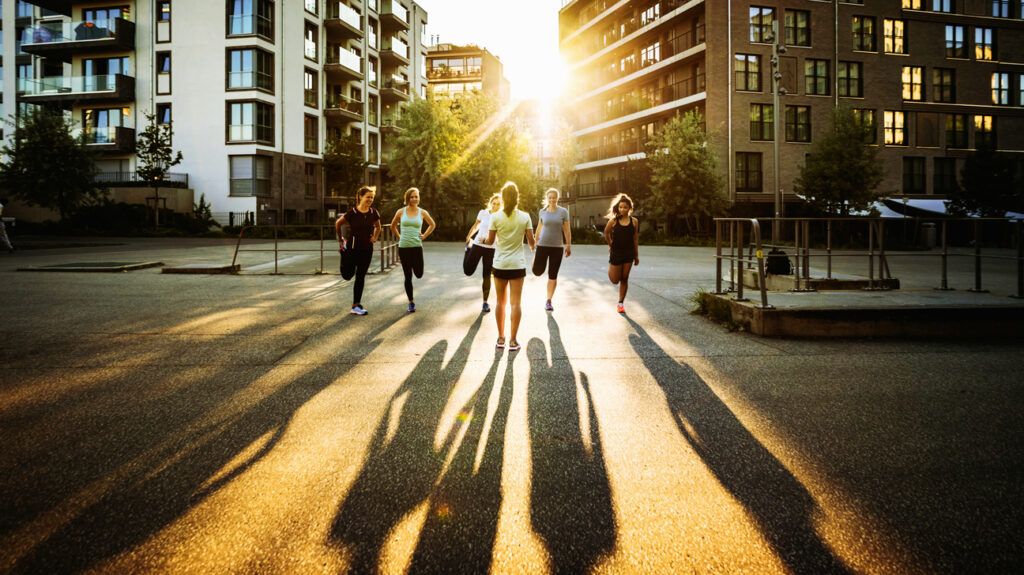 Not everyone living with more weight needs to make changes. However, if your doctor recommends that you lose weight or you just simply want to drop some pounds, you might be looking for a new method you haven't tried yet.
Many factors influence body weight, only some of which we can control. For example, your genetics might mean that your body size journey might be different than someone else's.
Much like the fact that there are many unique body shapes, there are also a variety of weight-modification strategies that might help you get into shape.
Cognitive-behavioral therapy (CBT) is designed to identify thinking patterns that may not be helpful and replacing them with thoughts and strategies that align with your goals. You may be able to apply CBT techniques for weight loss.
Cognitive behavioral therapy is a form of talk therapy. It involves regular sessions with a therapist, with the goal of changing unhelpful thoughts that have led to behavior patterns that work against you.
Depending on the topic being addressed, therapy can last anywhere from four to more than 20 sessions. CBT is not intended to be ongoing, although you can revisit previous issues in new treatment.
Counselors, therapists, and psychologists can provide CBT. Some health insurance policies may cover some of the costs.
In CBT, you work with your therapist to:
specify a goal
identify barriers to reaching that goal
reframe your thinking to get past those barriers
practice new behaviors to reinforce new and improved thought patterns
CBT can help with a wide range of issues, including:
Unlike other forms of therapy that focus on how past events have shaped current behaviors, CBT is more concerned with your current functioning. Your therapist may want some history to understand more about you, but most of your time is spent discussing present-day concerns.
CBT addresses the behavioral part of weight management. If you already know how to manage your weight but need help getting yourself to actually do it, CBT can target this issue.
For example, if you press the "pause" button on your healthy eating plan every time there is a dessert day at the office, you can undermine your moderation efforts.
Training your brain
CBT empowers you to see the situation differently. Rather than thinking about a missed food that others get to enjoy, CBT trains you to see an opportunity for compromise:
choose one dessert
savor it
anticipate how proud you'll feel later
CBT might not make a difference if you're still learning about helpful food choices and portion sizes. However, if you already know about weight management techniques and you just need to put your knowledge to work, CBT can help you do this.
Treatment for obesity and binge-eating disorder (BED)
What's more, CBT is also regarded as a preferred treatment for obesity and binge-eating disorder (BED).
Cognitive factors drive eating habits that lead to excess weight. CBT reverses this phenomenon by creating new thought patterns that do exactly the opposite.
Goal setting
CBT starts with goal setting. For weight loss, CBT has three primary goals:
reach your target weight range
adopt a lifestyle that helps you maintain that weight
develop stability in your weight control mindset
If your goals are specific and attainable, they'll be easier to reach.
Your therapist can help you take each primary goal and break it down into smaller, specific, and attainable goals. For example, the goal of reaching your target weight range could include smaller, concise goals, such as:
drinking water instead of soda at lunch
eating fruit instead of pancakes for breakfast
parking your car further away from the office so you can walk more
Self-monitoring
Throughout CBT, your therapist will encourage you to observe your own behavior to watch for potential setback triggers. These might include:
easy access to high-calorie foods
boredom eating
stress eating
repeated sampling as you prepare food
eating habits such as snacking while watching TV
These triggers result in behaviors that undermine your goal of a weight-control mindset.
As soon as you identify a trigger, take immediate action to correct it, such as:
removing high-calorie foods from your pantry
keeping yourself occupied with a hobby or activity
practicing stress-reduction techniques like mindfulness training
chewing gum during food prep
trying a "snackless" TV viewing
Your goal is to catch potential slip-ups in their earliest stage so they don't undo progress you've made.
It's wise to be alert for the "day off" attitude, which can lead to abandoning your goals completely. To combat this, try compromises instead: Have a treat — but only one — and enjoy it.
Self-monitoring can also apply to the successes you achieve each day. For example, log what you eat and use a highlighter to emphasize foods you are hoping to include more of in your day-to-day life. Have fun with the process and challenge yourself to a fully highlighted day.
The same principle can apply to exercise tracking. Create a schedule of alternating exercise types, like cardio one day and strength training the next.
Feedback and reinforcement
One of the benefits of logging what you eat and when you exercise is that your therapist can offer feedback and encouragement. You can also review your logs and look for ways to improve as well as reasons to be happy about your efforts.
Remember that lifestyle and behavioral training like CBT can take time. If you have a rough day or two, simply learn, let it go, and move on.
Positive attitude
You don't have to look far to find a positive attitude. The fact that you're engaged in this process is a reason to be proud and optimistic.
It can help to find a mentor for inspiration: someone who's been down this road before you and has achieved success. If they can do it, so can you.
Incentives
Tracking your food and exercise isn't just about feedback and reinforcement. It can also be a part of your own incentive system.
Sure, your future weight is the main incentive, but it can take time to get there. Meanwhile, along the way, reward yourself as you reach smaller milestones to help maintain momentum.
Developing cognitive changes that empower better choices via CBT can help maintain your weight loss over time.
People who use CBT can learn a mindset that's oriented to weight control. CBT helps you develop the skills to identify setbacks, and immediately address them, so that you don't revert back to previous thought patterns and behaviors that led to weight accumulation.
Weight maintenance is ongoing but achievable with continued self-monitoring and regular problem-solving.
Weight management is a personal journey. Yours should be the right fit for you, and no one else.
If you've decided to try CBT for weight loss, your first step might be to find a licensed therapist who practices CBT. You can ask your doctor for a referral, or you can try Psych Central's guide to finding a therapist.
Weight loss can take time, and maintaining weight loss is part of the journey. CBT may be able to help you identify potential triggers for setbacks and deal with them appropriately.
Learning how to reflect on your own behavior through CBT could not only help you shift your mindset, but can help you form habits that will assist you in meeting your weightgoals.