Drug Class: Antidepressant, SSRI
Table of Contents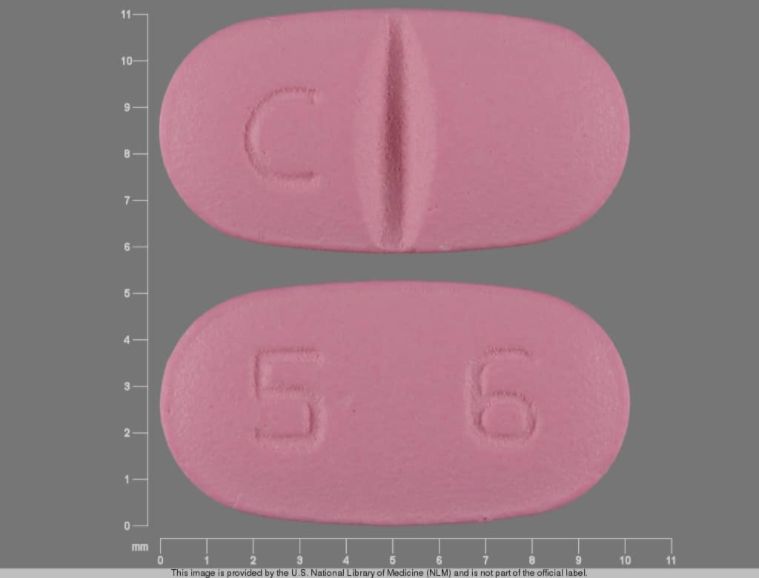 Overview
Paxil (Paroxetine) is used to treat depression and is a group of drugs called selective serotonin reuptake inhibitors (SSRIs). It is also used to treat social anxiety disorders, obsessive compulsive disorder (OCD), panic disorder, and post traumatic stress disorder (PTSD). It may be prescribed to treat other conditions, as well.
Paroxetine restores the balance of a brain neurotransmitter called serotonin by inhibiting its reuptake into the nerve cells.
This medication should not be administered to anyone younger than 18 years old without the advice of a doctor.
This information is for educational purposes only. Not every known side effect, adverse effect, or drug interaction is in this database. If you have questions about your medicines, talk to your health care provider.
How to Take It
This medicine should be taken about the same time every day, morning or evening and can be taken with or without food. It may up to 4 weeks to reach full effect, but you may see symptoms of depression improving in one to two weeks. Make sure that you know how the medicine affects you before driving or performing other hazardous tasks.
Side Effects
Side effects that may occur while taking this medicine include:
nausea
increased sweating
abnormal dreams
headache
drowsiness
difficulty concentrating
blurred vision
changes in sexual function
dizziness
insomnia
decreased appetite
Contact your doctor immediately if you experience:
chills
skin rash
tingling / numbness
fever
dry mouth
shaking (tremor)
uncontrollable excitement
frequent urination
bruising or bleeding easily
eye pain
fainting
blindness
electric shock sensations
muscle weakness
seizures
Warnings & Precautions
DO NOT stop taking this medicine abruptly without talking to your doctor.
Elderly people may experience a greater sensitivity to this drug's side effects, loss of coordination or bleeding. Older adults may also develop a type of salt imbalance (hyponatremia), while they are taking this medicine, especially if they are also taking "water pills" (diuretics). Loss of coordination can increase the risk of falling.
Before using this medication, tell your doctor or pharmacist your medical history, especially of: personal or family history of bipolar/manic-depressive disorder, personal or family history of suicide attempts, liver problems, kidney problems, seizures, low sodium in the blood, intestinal ulcers/bleeding (peptic ulcer disease) or bleeding problems, personal or family history of glaucoma (angle-closure type).
Before using Paroxetine, tell your doctor your medical history and if you have experienced the following: liver or kidney problems, bipolar/manic-depressive disorder, low sodium in the blood, suicide attempts by you or a family member, seizures, intestinal ulcers or bleeding problems, or glaucoma (angle-closure type).
It is recommended to avoid alcohol while taking this medicine.
Tell your doctor immediately if you have any very serious side effects, including: vomit that looks like coffee grounds, eye swelling, pain or redness, black stools, or any vision changes.
Paroxetine is not recommended to treat depression in children or teenagers. Talk to your doctor or pharmacist for more information.
For an overdose, seek medical attention immediately. For non emergencies, contact your local or regional poison control center at 1-800-222-1222.
Drug Interactions
Talk to your doctor if you are taking certain antibiotics such as erythromycin, clarithromycin or azithromycin. This medicine should not be taken with MAO inhibitors.
Dosage & Missed Dose
Paxil is available as extended-release (long-acting) tablets, liquid, and in capsule form. It is usually taken 1x/day in the morning or evening, with or without food. It should be taken whole, and not crushed or chewed.
Paroxetine is available in four dosages: 10 mg, 20 mg, 30 mg, and 40 mg.
The recommended dosage is 20 mg to 50 mg / day for people with major depressive disorder (MDD).
The recommended dosage is 40 mg / day for people with obsessive-compulsive disorder.
The recommended dosage is 40 mg / day for people with panic disorder.
The recommended dosage is 20 – 60 mg /day for social anxiety disorder.
Take your next dose as soon as you remember. If it is time for your next dose, skip the missed dose and go back to your regular schedule. Do not double doses or take extra medicine to make up for the missed dose.
Storage
Keep this medication in the container it came in, tightly closed, and out of reach of children. Store it at room temperature and away from excess heat and moisture (preferably not in the bathroom). Throw away any medication that is outdated or no longer needed.
Pregnancy/Nursing
If you plan on becoming pregnant, discuss the benefits versus the risks of using this medicine while pregnant. Because this medicine is excreted in the breast milk, check with your doctor to discuss the risks to the baby.
More Information
For more information, talk to your doctor, pharmacist or health care provider, or you can visit this website, https://www.nlm.nih.gov/medlineplus/druginfo/meds/a698032.html for additional information from the manufacturer of this drug.