Brand names: Lamictal
Drug Class: Anti-epileptic/anticonvulsant medication
Table of Contents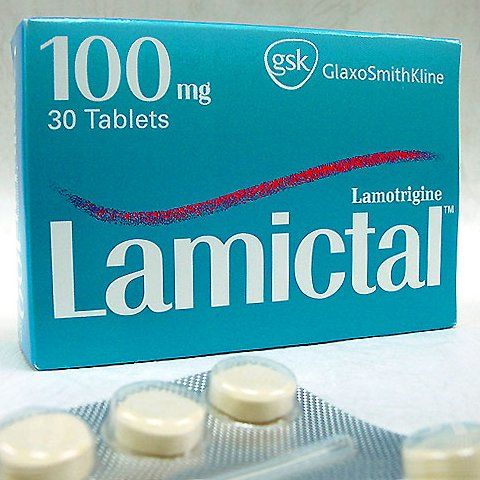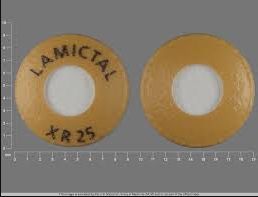 Overview
Lamictal (generic name: lamotrigine) is classified as an anti-epileptic (or anticonvulsant) medication. It is used to treat epileptic seizures in both children and adults, and mood swings in bipolar disorder. Taking Lamictal generally helps people to reduce their seizures. In people with bipolar disorder, Lamictal may help delay or prevent mood swings.
Lamictal XR (extended release) has been approved for use only in adults and children who are 13 years of age or older.
Lamictal may be prescribed off-label for additional disorders, such as borderline personality disorder and posttraumatic stress disorder. Such use has not been approved the U.S. Food & Drug Administration.
This information is for educational purposes only. Not every known side effect, adverse effect, or drug interaction is in this database. If you have questions about your medicines, talk to your health care provider.
How to Take It
Take this medicine as directed and please, follow all directions on your prescription label. Your doctor may occasionally change your dose to make sure you get the best results. Do not take this medicine in larger or smaller amounts or for longer than recommended.
How you take this medication will depend on the exact form that it was prescribed to you as. For Lamictal XR (extended release) tablets, swallow the tablet whole. Do not crush, divide, or attempt to chew it.
Do not swallow the orally disintegrating tablet (ODT) whole. Place it on your tongue and move it around in your mouth. Allow the tablet to dissolve in your mouth without chewing. If desired, you may drink liquid to help swallow the dissolved tablet.
To take the chewable dispersible tablet, you may either swallow it whole with a glass of water, or chew it first and then swallow it. You may also place the tablet into 1 teaspoon of water or diluted fruit juice and allow it to disperse in the liquid for about 1 minute.
Do not stop using Lamictal suddenly, even if you feel fine. Stopping suddenly may cause increased seizures. Follow your doctor's instructions about tapering your dose.
Side Effects
Common side effects that may occur while taking this medicine include:
headache or dizziness
dry mouth
nausea, stomach problems, or diarrhea
fever, sore throat, runny nose
drowsiness or increased feelings of tiredness
problems with your vision, such as blurred vision or double vision
tremors or loss of coordination
back pain
sleep problems (insomnia)
Contact your doctor if you experience symptoms that become bothersome, including:
flu-like symptoms
more easily bruised, unusual bleeding, feeling light-headed
brain inflammation as shown by symptoms of: fever, headache, neck stiffness, chills, etc.
any type of skin rash, no matter how small
for women, changes in your menstrual periods
Warnings & Precautions
Inform your doctor if you have an allergy to this medication or if you have any other allergies.
Tell your doctor if you start or stop using birth control pills while you are taking this medicine, because birth control pills can make Lamictal less effective.
Call your doctor immediately if you experience flu-like symptoms, unusual bruising or bleeding, light-headedness, any type of skin rash (no matter how small), or, if you're a woman, any type of change in your menstrual period.
Inform your doctor if you've ever had: kidney or liver disease; a history of depression or suicidal thoughts or actions; or if you are allergic to other seizure medications.
Lamictal may cause a severe or life-threatening skin rash, especially in children and in people who take too high a dose at the start of treatment.
For an overdose, seek medical attention immediately. For non emergencies, contact your local or regional poison control center at 1-800-222-1222.
Drug Interactions
Before taking any new medicine, either prescription or over-the-counter, check with your doctor or pharmacist. This includes supplements and herbal products.
Dosage & Missed Dose
Follow all directions exactly as prescribed by your doctor.
Most people are begun on Lamictal at a dose between 12.5 to 25 mg per day. Dosage may be increased every few weeks to reach a final or maintenance dose range between 100 to 200 mg per day.
If you skip a dose, take your next dose as soon as you remember. If it is time for your next dose, skip the missed dose and go back to your regular schedule. Do not double doses or take extra medicine to make up for the missed dose.
Storage
Keep this medication in the container it came in, tightly closed, and out of reach of children. Store it at room temperature and away from excess heat and moisture (preferably not in the bathroom). Throw away any medication that is outdated or no longer needed.
Pregnancy/Nursing
This medication should only be used when necessary. Tell your doctor if you are pregnant or plan to become pregnant while using this medication.
More Information
For more information, talk to your doctor, pharmacist or health care provider, or you can visit this website: Medline Plus