SAINT is a noninvasive nerve modulation therapy used for people with treatment-resistant depression. The findings are promising but further research is needed.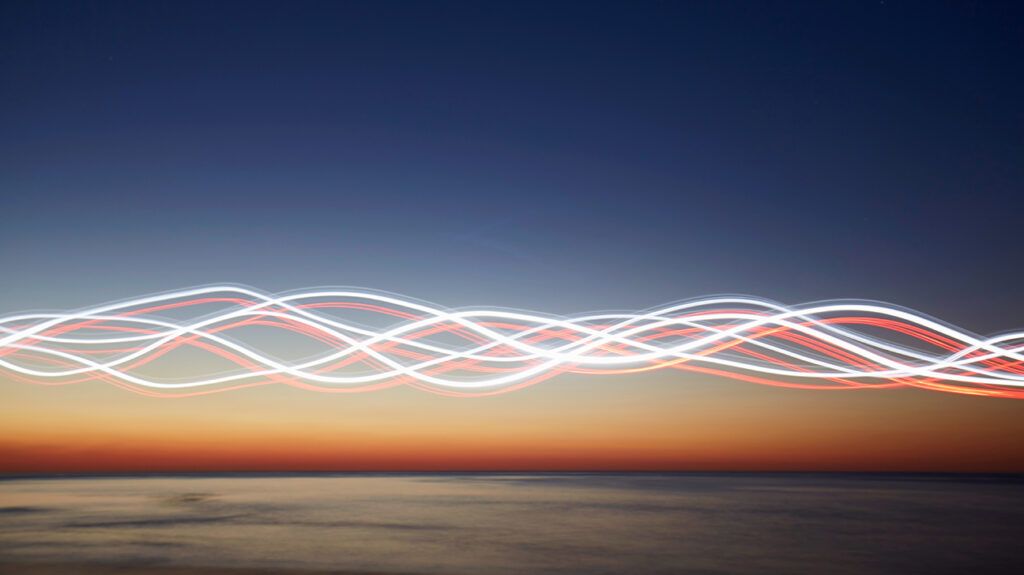 Depression is a mental health condition that affects folks in different ways. For some people, symptoms can be relieved with temporary treatment. For others, depression is an ongoing challenge, and even with medication, there isn't any improvement.
Depression can last for months — even years — according to the Journal of the American Medical Association (JAMA). Despite medications on the market and therapeutic interventions, there are abound 500,000 people who are hospitalized for suicidal thoughts and nearly 700,000 suicides annually, JAMA reported.
If you or someone you know experiences treatment-resistant depression, you're not alone. Treatment resistance occurs in approximately 30% of people with major depressive disorder.
Treatment resistance in the brain + how to target
Brain regions that help people manage emotions are underactive. Areas that foster negative emotions are hyperactive. For folks who don't experience relief with medication or other modalities, a new technology custom targets core functional brain mechanisms of depression.
Researchers are trying new therapies such as one called SAINT. This depression treatment involves directly stimulating the part of the brain associated with mood regulation.
SAINT stands for Stanford accelerated intelligent neuromodulation therapy. It's a depression treatment that's intensive and individualized, similar to transcranial magnetic stimulation (TMS).
The Stanford-developed device is distributed by a start-up company called Magnus Medical out of Burlingame, California. Magnus is licensed for SAINT treatment based on the tech platform. Research for this proprietary system has been conducted primarily by the founding group.
SAINT is the device that delivers Stanford Neuromodulation Therapy (SNT). SAINT is a newer approach similar to TMS, which utilizes a compressed treatment protocol, iTBS, or intermittent Theta Burst Stimulation. iTBS delivers a standard TMS treatment in a shorter duration.
According to Standford Medicine's 2021 article on SAINT:
The treatment protocol involves, but isn't limited to:

MRI or fMRI with personalized targeting
10 treatments per day
approximately 10 minutes each
with 50-minute breaks between each session
Traditional TMS vs. Deep TMS
Currently, there are two TMS technologies cleared to treat mental health conditions:
Deep TMS
The stimulation therapies differ on several levels, including the design of their electromagnetic coils and FDA clearances.
Traditional TMS
Deep TMS
SAINT
figure-8 coil
(located using general anatomical measurements)
patented H-Coil inside a padded helmet (stimulating a broad area)
figure-8 coil (located at a custom target using functional MRI data)
pulses reach a depth of 0.7–1.1 cm
pulses reach a depth of 1.8–3.5 cm
intermittent theta-burst stimulation (iTBS) 1,800 pulses a session, within 5 cm rule positioning
One session per day for 30+ days
One session per day for 20+ days
10 sessions per day for 5 days
Since it's highly focused, traditional TMS may not be as effective.
According to Magnus, which is exclusively licensed to further develop and sell the new technologynow that it's FDA cleared, SAINT treatment uses structural and functional MRI to direct a proprietary algorithm that identifies the target location for neurostimulation.
According to research, SAINT depression treatment is for patients with treatment-resistant depression.
Stanford University Medical Center Department of Psychiatry and Behavioral Sciences Assistant Professor Dr. Nolan Williams also serves as:
director of Interventional Psychiatry Clinical Research
director of the University's Brain Stimulation Laboratory
He conducted trials on SAINT system treatment and affirms, "In a clinical setting, treatment with the SAINT system brought rapid remission, or a significant reduction of depression symptoms, to 79% of participants with severe depression in a double-blinded randomized clinical trial."
Treatment resistance affects some people with mental health conditions, including major depressive disorder. These folks must have tried at least two antidepressant medications without experiencing a reduction in symptoms.
Williams adds that "The promise of the SAINT technology comes from its ability to directly target core functional brain mechanisms of depression in a precise and personalized manner."
An individualized approach
He says SAINT technology works by using MRI to locate and the product to stimulate whichever underactive emotion-control brain region is "the exact spot in [a person's] brain that's most connected with the deep brain."
Williams says that stimulating a very precise area for each individual "leads to the re-establishment of balance in the brain, which also restores a person's well-being."
For SAINT therapy specifically, Stanford medical researchers are conducting clinical trials to investigate if this type of therapy is sustainable and observe any side effects.
So far, TMS treatment, which is related to SAINT, has been proven safe and effective and has no known long-term side effects.
Dr. Aron Tendler, is the Chief Medical Officer of BrainsWay, which provides TMS treatments, a cousin to SAINT. Both technologies use a coil placed externally on a person's head during a session.
He says, "the most common side effect is temporary, mild pain or discomfort in the area of the treatment site, which occurs during the treatment session. This typically occurs only during the first week of TMS treatment. Other side effects may include muscle twitching and jaw pain."
But Williams points out that with each treatment type that uses coils for brain stimulation, there are differences in the power level used. Motor threshold, for example, describes "The intensity needed to cause hand movement," he explains.
| Traditional TMS | Deep TMS | SAINT Treatment |
| --- | --- | --- |
| 120% of motor threshold | 120% of motor threshold | 90% of motor threshold |
With SAINT there are no negative cognitive side effects reported. Some of the above physical side effects of TMS would be "at less of a level because the [percentage of] motor threshold is lower with SAINT than conventional" TMS or deep TMS, Williams explains.
The cost of the treatment would vary based on the facility and geography. While most insurance carriers — including Medicare — widely cover TMS and Deep TMS for treatment-resistant depression, the reimbursement rates vary from plan to plan.
Insurance carriers currently only cover one treatment session per day and usually cap out treatment at generally 9-12 weeks, Tendler explains.
It is still unclear if insurance providers will consider paying for the SAINT protocol given its 10 treatments per day, and there will most likely be a need for additional studies to show SAINTs efficacy and durability.
SAINT is a type of noninvasive treatment used for patients with treatment-resistant depression. This depression treatment protocol offers an alternative to help regulate mood.
Although more data is needed to determine the effectiveness of SAINT, researchers are optimistic.