Support hotlines can provide a safe space in times of crisis.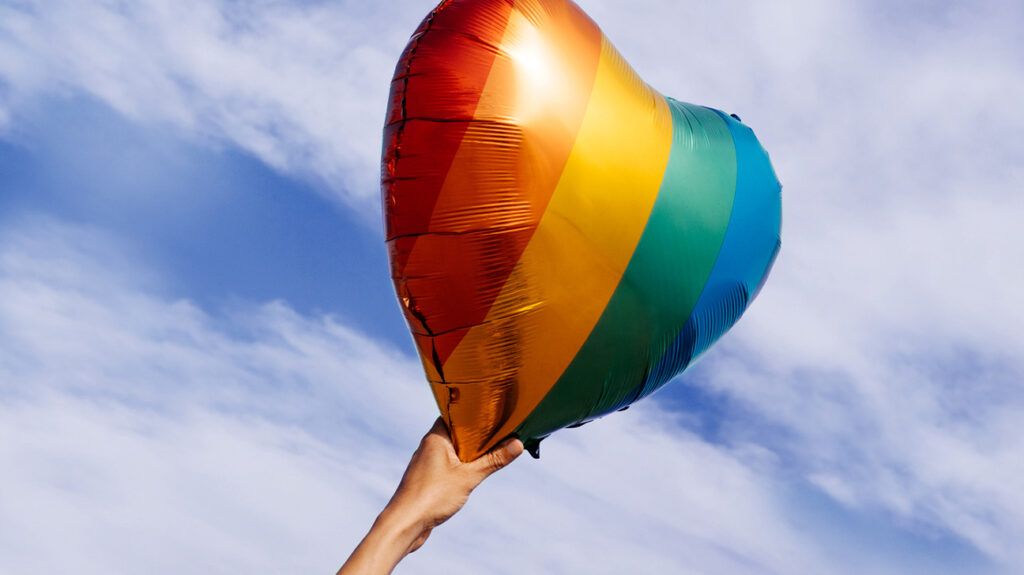 While mainstream visibility of the LGBTQIA+ community has drastically risen in the past decades, many people grappling with their gender or sexual identity still struggle to find connection and acceptance.
LGBTQIA+ youth in particular are at much greater risk of attempting suicide compared with the general population, and they require resources tailored for their specific needs.
Of the many available options, hotlines are one of the most reliable providers of peer-to-peer support.
A support hotline or "lifeline" is a toll-free number you can call anonymously to receive help in a crisis, or just to talk. Usually these lines are centered around a specific issue, staffed by volunteers trained in de-escalation, and equipped with educational resources and on-call licensed clinicians.
There are three major lifelines with particular capabilities servicing trans, nonbinary, and gender-expansive youth today:
We aim to provide potential callers with the information they need to feel empowered to reach out, and guide readers through frequently asked questions and concerns.
While the global suicide rate has been down in recent years, the number continues to rise in the United States, and remains particularly high for young people. Understanding the severity of the situation can help us mobilize to spread awareness and direct outreach where both are most needed.
Here are some U.S.-based suicide facts:
Gay, lesbian, bi, intersex, trans, nonbinary, and gender-expansive youth in particular may seek out a hotline for a variety of reasons unique to their identities and circumstances.
Some motivating reasons include:
looking for a safe space to share experiences related to sexual or gender identity they otherwise can't express to family or friends
questions about coming out
asking about medical, financial, or social resources
working through gender or sexual identity exploration
venting about troubles at home or in their personal life
seeking help for a panic attack
seeking to de-escalate suicidal impulses or interrupt a plan to die by suicide
If you don't get through to the lifeline you're calling right away, please don't give up! Keep trying, consider reaching out via a chat option, or even a different hotline if needed. Operators always want to take your call.
The priority of any support line is to provide a free, safe space for callers to talk about whatever is going on for them.
Operators genuinely want to listen and are trained to respond to a variety of crisis scenarios or just offer a safe, comfortable place to chat.
Nearly all lifelines are staffed by a core team of volunteers, with oversight by clinicians and administrators. Callers only share what they want to share and can remain completely anonymous if preferred.
Kevin Bender, Director of Special Projects on the marketing team for Healthline Media, volunteered for The Trevor Project during two stints, answering over a hundred calls. As a former counselor, Kevin is able to share some of his insights (current volunteers are anonymous for safety and privacy reasons).
Regarding what calling Trevor's Lifeline in particular is like, Kevin says, "I think what people can really expect is someone on the other end of the phone who really wants to get to know them… someone who really cares and wants them to be happy and healthy, and to know that they deserve to be happy."
Hotline operators will usually do an open-ended general check-in with callers, possibly run a suicide risk assessment, actively listen to your story, and provide educational resources if needed.
Some hotlines may pass your call to a clinician for further support, while others may have clinicians on staff to support volunteers without taking calls themselves.
Some people worry that a support line will report them to authorities or contact people in their life. Here are the facts:
Support hotlines will never demand your full name, full address, or payment.
Support hotlines will never contact your family, friends, work, or school.
All support hotlines discussed here have pages outlining their privacy policies, which may differ slightly.
You can ask your operator about privacy concerns at any time during your call.
About the service
staffed by volunteers "who identify somewhere on the LGBTQ spectrum"
operates Monday–Friday 1:00 p.m. to 9:00 p.m. and Saturday 9:00 a.m. to 2:00 p.m. PST
offers phone, chat, and email options
website offers quick "ESCAPE" buttons to hide browsing
Based in the San Francisco Bay Area, the LGBT National Hotline started in 1996 as a project of the National LGBT Help Center. In addition to the core hotline, they operate specific lines for youth and seniors, plus a one-to-one online chat and a moderated weekly youth chat group.
In their statement on what to expect when connecting, the hotline reminds potential callers that they control how much they share and how long: "You have the right to end the call whenever you choose to. Sometimes our conversations become very serious and a caller needs a break or needs to let the emotions they are feeling sink in. That's OK."
All hotline volunteers are required to go through an interview, complete an online course, and undertake 7 training sessions before they take calls on their own. The organization requires a year-long commitment from volunteers and at least 3 hours a week.
About the service
staffed by volunteers who identify as "trans/nonbinary/queer"
operates 24/7
phone line only (no chat options at this moment)
option to speak to operator in either Spanish or English
also provides opportunities to apply for microgrants
The Trans Lifeline has answered over 100,000 calls since it launched in 2014. It operates with the determined mission of providing "direct emotional and financial support to trans people in crisis — for the trans community, by the trans community."
A microgrants program was added in 2016, offering funds to help financially insecure trans folks with name and gender marker changes to their legal documents. As of 2021, the Trans Lifeline has dispersed over $1 million.
Quoted on their official site regarding his reasons for joining the Lifeline team, one operator, Malakai, expressed: "I've been a caller before, and the operator I spoke with was able to calm me down in one of my most vulnerable moments. They provided me with a resource that has definitely changed my life for the better. Now, I get to do that for someone else."
About the service
staffed by volunteers
operates 24/7, 365 days a year
offers phone, chat, and text options
Founded in 1998, The Trevor Project defines itself as "the world's largest suicide prevention and crisis intervention organization for lesbian, gay, bisexual, transgender, queer & questioning (LGBTQ) young people under 25."
In addition to its lifeline services, it offers substantial educational resources for youth and allies, spotlights key research, offers training for youth-serving professionals, holds events, and more.
Volunteering for any lifeline is a serious commitment, and The Trevor Project requires volunteers be willing to devote 1 year to serving at least 3 hours a week. Operators undergo 40 hours of training, aiming to educate them on how to respond effectively to various crisis scenarios and be aware of how each caller's unique identities inform their present challenges.
Explaining his motivations for volunteering, Kevin points to his own journey coming out as gay. He struggled to square his sexual identity with religious beliefs, dealt with anxiety, depression, and a reliance on alcohol to cope in college.
Even with the eventual support of his family, Kevin admits "the amount of inner turmoil I went through fearing rejection by family, friends, society was excruciating, and I carried that pain for years after I came out."
"Looking back, having a nonjudgmental, validating, and empathetic place to share as a LGBTQ+ young person would have been so valuable in my own journey in coming to terms with my identity," he says. "Having volunteered at The Trevor Project in my late 20s, I have a feeling that counselors on the other end of the phone would have told me that my feelings were normal, and that I wasn't alone in my feelings — during a time in which I felt so alone."
Signs of suicide risk
There are some things we should all know: how to perform CPR, the Heimlich maneuver, basic first aid. How to identify suicide risk needs to be one of those things, too.
Signs of suicide risk include:
withdrawing from loved ones and self-isolating
wavering between not wanting to live and feeling undecided about wanting to die
talking or writing about death or suicide
putting personal affairs in order, such as giving away prized possessions
previous suicide attempts
Our suicide prevention resources offer more details.
Befrienders Worldwide is a global organization that operates 349 emotional support centers in 32 countries in 5 continents. They also have resources on the topic of sexual orientation and gender identity.
Available 24/7 in English and Spanish, the SAGE National LGBT Elder Hotline connects LGBT folks who are older with knowledgeable and friendly responders.
The THRIVE Lifeline offers 24/7 crisis text support for marginalized people over the age of 18, including People of Color, LGBTQIA+ folks, and people living with disabilities.
Note: In July 2022, this hotline will change to the simple three-digit number "988."
The National Suicide Prevention Lifeline offers 24/7 crisis support. They also have a chat option.
While hotlines provide an invaluable service to LGBTQIA+ people in need, finding in-person connection and acceptance for who you are is imperative.
In fact, one key part of these lifelines' mission is putting educational and community resources into the caller's hands, so they can get the care they deserve.
The following organizations and nonprofits offer online educational materials, events and trainings, conferences, support group listings, and more:
Support hotlines like the Trans Lifeline, TrevorLifeline, and LGBT National Hotline provide a free, safe, and easily-accessible way to find peer-to-peer support, educational resources, and de-escalation in times of crisis.
These impacts are uniquely potent for LGBTQIA+ youth, who contemplate and attempt suicide far more than the national average.
The existence of phone and chatline resources specifically catering to these identities is also significant. One 2019 study found that 42% of youth calling an LGBT-specific national hotline did so because they knew the operator/counselor on the other end of the line would be affirming of their sexual or gender identity.
Suicide continues to be a leading cause of death for people in the United States, and young ones in particular. Only by acknowledging the seriousness of the issue and spreading resources can we successfully connect those in need with life-saving support.
This work goes hand-in-hand with improving acceptance for LGBTQIA+ people in society, so their mental and physical health isn't burdened by rejection, self-repression, lack of resources, and hate-based violence.