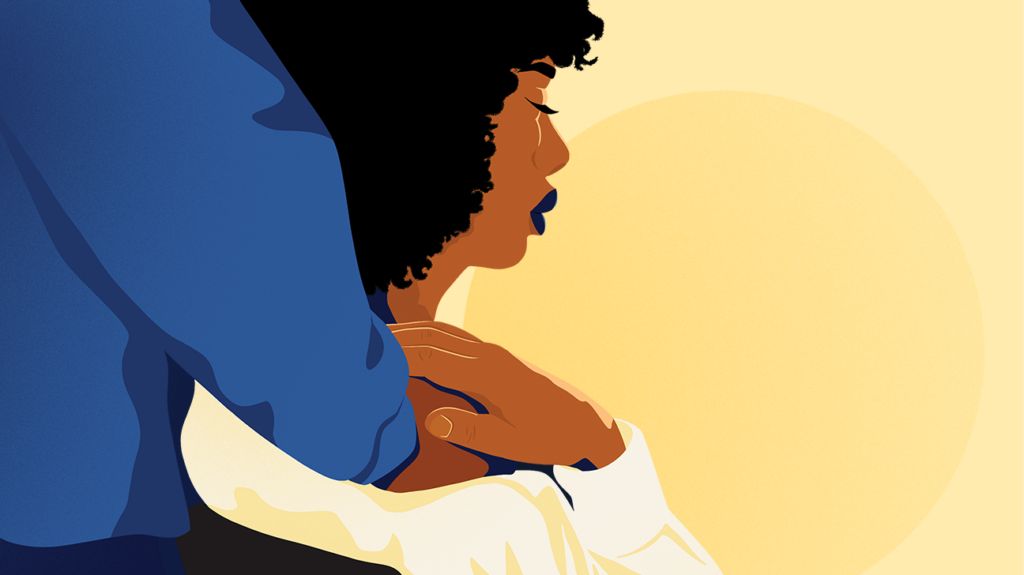 When you're young, you might feel different from most kids, but you can't quite put your finger on why.
There may be no label for what you're experiencing and, perhaps, no outlet that allows someone to help you better understand the situation.
Let me tell you about my childhood.
It was January 2021, while doing research for my podcast, when I first came across a word that describes why I felt different growing up: parentification.
Parentification occurs when, for different reasons, a child takes on the role of an adult or caregiver.
Parentification can manifest in different ways, and various forms of hurt can further develop from it. It often comes from having to take care of a sibling.
Although it can be a cause of childhood trauma, there could also be benefits to it. For example, becoming highly responsible and being a great caregiver.
But often, parentification may cause you to have difficulty allowing yourself to have some fun on a regular basis or make you fall into the caregiver role too easily.
I'm the oldest child and the only daughter of Nigerian immigrants. I grew up in the 1980s and '90s, in a time before modern-day autism awareness and acceptance campaigns.
Nobody really knew what autism spectrum disorder was when my then-3-year-old baby brother received the diagnosis. I was just 9 years old.
At that time, my brother also received an intellectual disability diagnosis. These were times when the "R word" was still a common way of denigrating another person thought to be unwise in their actions.
Nowadays, we have support groups for families with these types of diagnoses, and some groups are tailored to siblings specifically.
But depending on the complexity of the diagnosis and the subsequent medical and community support needed, roles in a family can drastically change.
In my home, the youngest family member stopped speaking one day, and we'd no longer hear his voice. Cognitively, he wouldn't progress past the age of 3.
That reality can turn an older sibling into a potential lifetime caregiver. It did to me.
How an older sibling moves in the direction of becoming a third parent can be explicitly or implicitly influenced by the adults in the family.
I, for example, felt the need to join my parents in Individualized Educational Program (IEP) meetings. I didn't want to miss anything; I wanted to understand.
Slowly, as I learned more, my role started to switch.
My brother's diagnosis and his needs were the type of life event that can make a little girl forget that she's still a little girl who needs protection of her own — the type of life event that would one day turn caretaking into my default setting, making it part of my DNA. So much that I would fall into such patterns repeatedly without realizing it.
I remember the day when, while still in elementary school, I asked my mother if I could talk to her "woman to woman."
My mother would later tell me how concerned she felt that day by my serious tone and demeanor.
That day I let her know that I needed her to find someone else who could assume caretaking duties for my baby brother. I told her I was taking on too much.
What a thing to say to a mother! She was still trying to figure out this new family dynamic herself.
Looking back, and now seeing the situation through the eyes of a mother, I feel that was a heavy thing to tell her.
I didn't have the tools to explain that, although I was just a child myself, I still felt the gravity of what was going on around me. I needed help processing it.
Being a highly empathetic child, I internalized quite a bit.
Caretaking would become an integral part of who I am.
I've made career decisions based on my proximity to my brother and not based on actual job fit, for example.
Sacrificing myself for the progression of family happened often and would become a life pattern of its own.
Parentification has the potential for being an intergenerational process.
My son and I are now two highly empathetic older siblings of a younger, intellectually disabled and autistic sibling.
Both my brother and my son's sister (my daughter) need lifelong medical and community support.
My son and I both have parents who hope that, once they leave this Earth, we take on some responsibility in the care of our younger siblings.
My husband and I are aware of the similarities that exist between my son and me.
We want our son to fully enjoy childhood without having to plan for the long-term care of his younger sister. That, after all, isn't his responsibility. It's ours.
So, to better allow him to enjoy this phase of his life, we set aside time that's just for my son. We also emphasize the importance of enjoying childhood, so he knows how much we appreciate him outside of his role as big brother.
Despite our best efforts, some glimpses of parentification still show through.
Our son is aware that, given his sister's conditions, more is expected of him when it comes to things like chores and setting and executing his goals autonomously.
In my opinion, it's only natural for an older sibling in a situation like this to feel a sense of understanding that this dichotomy exists. I have lived it.
But, it's even more important for parents to explain to these children that they too see the elephant in the room and address any feelings of anger, frustration, or confusion that may come with it.
About 3 years ago, our son asked us if we could have another child. He said that, while he loves his sister dearly, he wants the experience of interacting more with another child and playing a great variety of games.
He's also let us know that he'd want us to adopt a child that's close to his age, so that he can immediately have that in-home playmate.
We've explained to my son that we understand his need to play with other children his age. We've become more intentional.
For a period of time, we scheduled at least one weekend playdate with other children so that our son interacted with kids outside of his school setting.
Earlier this year, while we weren't ready to add a human child to our family dynamic, we did add a fur one in the form of a Portuguese water dog named Churro.
During this time, there haven't been more talks about new siblings.
We now realize that self-awareness is key to the success of our family.
Without being intentional, years can pass. You can become an innocent bystander in your own life. You could fall into mindless patterns of thoughts and actions that unintentionally continue generational patterns.