Planning ahead for mental health crises that require hospitalization includes accounting for duration, hospital screening, and returning home with proper support.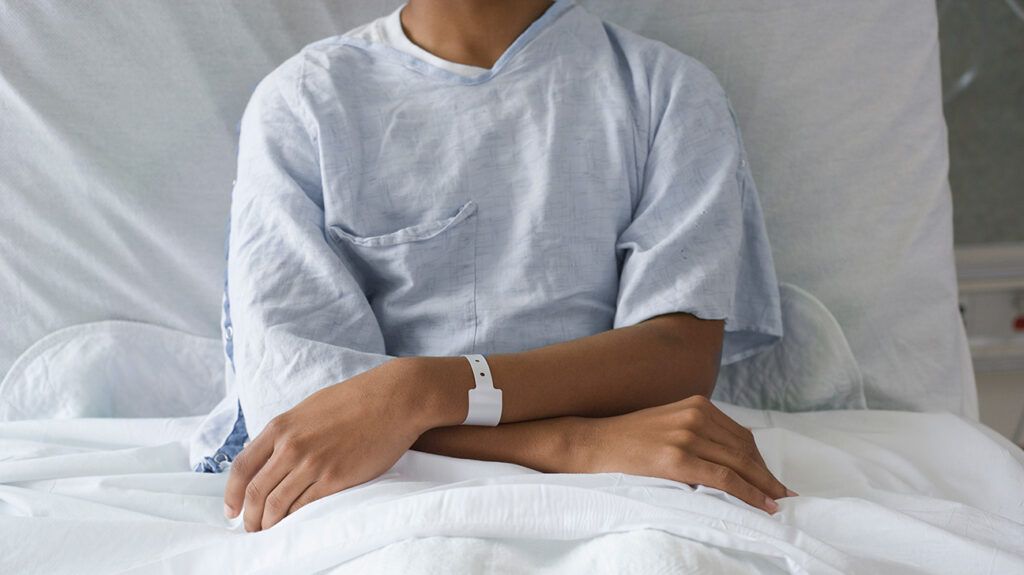 Bipolar disorder is a mood disorder characterized by changes in energy levels and disposition. With bipolar disorder, you may experience mood episodes such as depression, mania, or hypomania.
These mood changes can sometimes make it difficult to go about your daily life and can cause behaviors that have unwanted consequences. If you have bipolar disorder, it's essential to know when to seek help.
Someone living with bipolar disorder may need to visit a hospital for several reasons.
According to Jen Thurman, a licensed professional counselor in Springfield, Missouri, some common reasons for hospitalization in bipolar disorder include:
a danger to self or others
behavior that causes adverse consequences
need for medication management
suicidal thoughts, plan, or intent
homicidal thoughts, plan, or intent
difficulty with activities of daily living
If you have any of these symptoms, a hospital stay may provide you support and safety for a short period. You may also benefit by adjusting your medications or changing dosages during a hospital stay.
Psychosis, explained
Psychosis is prevalent across various mental health conditions such as bipolar disorder and schizophrenia. If you have psychosis, it is common to experience distortions of reality.
Common symptoms of psychosis include:
delusions
hallucinations
disorganized behavior
disorganized speech
isolating from others
lack of motivation
loss of interest in pleasurable activities
If you experience psychosis, you may have trouble knowing that your experience of reality isn't what other people are experiencing and this is understandable. Your experience is valid and support is available.
If you have received a diagnosis of bipolar disorder, you may wonder what to expect if you are hospitalized.
How long are you hospitalized for bipolar disorder psychosis? Mania? Depression?
If you need to be hospitalized for bipolar disorder, the length of stay depends on individual factors. The length of stay can range anywhere from a few days to a few weeks.
Some factors that may influence the time of hospital stay:
support system when discharged
participation in treatment
danger to self or others
In these cases, a psychiatrist or other mental health professional will determine whether you can safely go home or help you establish a discharge plan to stay safe with family if necessary.
Psychosis
Mania
Depression
72 hours –7 day average hospital stay
72 hours –7 day average hospital stay
Variable
• delusions
• hallucinations
• violent behavior
• suicidal behavior
• behavior with adverse consequences
(e.g. careless driving)
• behavior that could put you in harm's way
(e.g. walking into traffic)
• lack of sleep for several days


• suicidal behavior
• self-harm
• inability to care for self



What does 5150 mean? I've heard it used with bipolar disorder hospitalization
The term 5150 stems from the California welfare and institutions code that gives medical professionals the power to hold a patient for up to 72 hours.
A 5150 code is used when:
you're a danger to yourself or others
you're unable to take care of yourself (unable to provide food, clothing, or shelter)
the danger or inability to take care of yourself is the result of a mental illness
Although it is called a 5150 in California, there are different terms for this hold in other states. For example, in Florida, inpatient hospitalization is often referred to as "Baker acted," referring to the Baker Act law on mental health hospitalization.
If you or someone you care about is considering self-harm or suicide, there's help
You can access free support right away with these resources:
Going to the ER for a severe bipolar disorder episode sounds extreme. Can't we opt for outpatient treatment?
There are some cases where outpatient treatment may be an option. For example, suppose you have a strong support system and aren't actively experiencing thoughts of harm, but have trouble caring for yourself.
In that case, you may be able to stay with a loved one for a short period of time and seek outpatient treatment safely.
If you have thoughts of self-harm or harming others, inpatient treatment is necessary for safety reasons. If there is any question of safety or lack of ability to care for yourself, seeking a mental health evaluation at the emergency room is crucial.
I'm not the patient but I'm close to them. Can I commit someone with bipolar disorder?
Depending on the state you can initiate a request for involuntary hospitalization for a patient. An evaluation from a physician and mental health professional will often be done to determine whether the patient meets the criteria for admission.
You can fill out a signed and notarized affidavit in some places expressing your concerns about the patient's behavior. You can also petition a presiding judge in some states to issue a court order for an involuntary hold if your loved one is exhibiting dangerous behaviors that put their safety or the safety of others at risk.
First, you'll likely have a mental health evaluation done by a mental health professional such as a licensed professional counselor or psychiatrist to determine if an inpatient stay is needed.
Next, you'll also likely have a medical evaluation done to rule out any medical causes that may be contributing to your presentation.
While there aren't any direct side effects of going to the hospital for bipolar disorder, a hospital stay can bring up strong emotions. One 2022 literature review of inpatient hospitalization suggests that many patients find it tough to be outside their typical environment.
The hospital staff and mental health professionals will then explain how long you will be there and the next steps in your treatment.
If you have bipolar disorder, you may consider seeking treatment or additional support. You may also consider creating a mental health crisis plan.
For more information on bipolar disorder and treatment, you can check out:
If you have bipolar disorder, you aren't alone. Recognizing and planning for mental health crises can help you know when to seek help and the steps to take.