Every year on March 30th, people around the world observe World Bipolar Day and spread awareness about an often misunderstood mental health condition.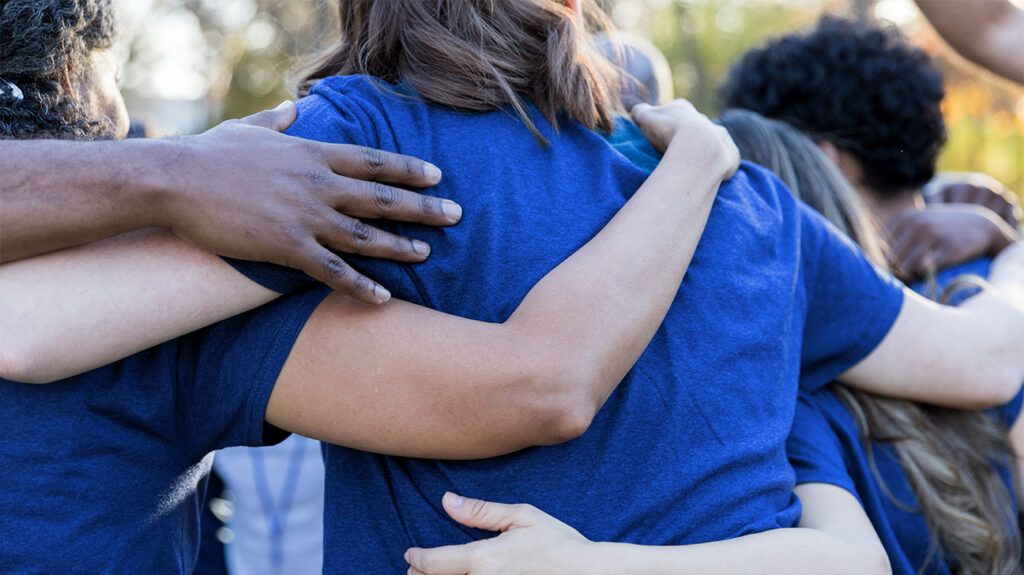 Bipolar disorder, a condition featuring energy shifts and mood episodes of mania or depression, has been around for centuries. It was first described by the ancient Greek physician Hippocrates.
World Bipolar Day takes place on the birthday of renowned artist Vincent van Gogh, who modern experts believe lived with bipolar disorder.
Observing World Bipolar Day isn't just about supporting those who live with this condition. It's about raising awareness, increasing education, and connecting people in a way that helps reduce stigma about mental health.
Getting involved may sound like it takes a group effort, but just deciding to take extra time for yourself on March 30th to learn about bipolar disorder is a simple way of supporting the cause.
Many people have heard of bipolar disorder through stereotypical passing comments about someone who is "being moody."
Learning what it really means to live with bipolar disorder can help you understand the seriousness of this condition and how impactful it can be on someone's life. Understanding is a big part of empathy, and increasing empathy is what World Bipolar Day is all about.
You can learn about bipolar disorder from:
As you learn about bipolar disorder, spreading accurate knowledge can help increase empathy and understanding in those around you.
Mentioning something you've learned about bipolar disorder might snag someone's interest, for example. They might then go on to learn more and talk about it with their network.
You don't have to give a speech about it (but you could!). All it takes are simple efforts such as:
sharing accurate, nonstigmatizing information about bipolar disorder on social media
mentioning that it's World Bipolar Day in conversation
asking family and friends if they know about World Bipolar Day
mentioning World Bipolar Day in automated responses or statuses, like voicemail, messaging apps, email signatures, or out-of-the-office notes
Most awareness initiatives have a wide variety of events you can participate in.
Local agencies may host sporting events, like 5K races and walks, or community experiences, like pancake breakfasts or art shows.
Attending events not only helps send money to outreach programs and charitable efforts, it can connect you with other people learning and sharing knowledge on World Bipolar Day.
Through participation, you might make new friends or find strong support networks that can help if you're living with any mental health condition.
Not all communities have local organizations that take on event hosting. If you're interested in organizing something on your own, it doesn't have to be a grand undertaking.
You can host small activities and donate funds to a bipolar disorder initiative. Bake sales, garage sales, and upcycled or used clothing sales are all ways to bring people together for an important cause.
If you want to go bigger, you can start by reaching out to your nearest chapter of the Depression and Bipolar Support Alliance or the International Society for Bipolar Disorders. They may have local volunteer opportunities or offer ways to get involved in event planning.
If you don't have anything in your area, there are likely opportunities to offer support online, or you may even be able to create your own local chapter.
Living with bipolar disorder can feel isolating. Even if you've started seeing a mental health professional, it's natural to have uncertainty about sharing your story with others.
World Bipolar Day is a great opportunity to take the step to find and engage in support groups. You're not alone — an estimated 7 million adults in the United States live with this condition.
Support groups can help you gain a sense of community and camaraderie. What's more, sharing your story can help others feel as though they aren't alone, too.
You can gain access to support groups in your area by calling the SAMHSA National Helpline at 1-800-662-4357.
You can also find support group resources by visiting:
You can show your support during World Bipolar Day by taking NAMI's StigmaFree pledge. By adding your name to the online registry, you're making a personal commitment to continue efforts of reducing stigma about mental health.
Perhaps one of the easiest ways to show support and encourage questions and open dialogue about bipolar disorder is to wear the black and white ribbon associated with this cause.
If you purchase the ribbon from an organization, funds usually go toward bipolar disorder services. Making your own ribbon, however, or wearing the colors of support, are equally powerful ways of spreading awareness of bipolar disorder.
World Bipolar Day is an opportunity to take advantage of a global focus on bipolar disorder, but all of these opportunities for support and engagement are available year-round.
You don't need to wait until World Bipolar Day to host an event, donate your time, or learn about bipolar disorder.
World Bipolar Day occurs every year on March 30th, the birthday of artist Vincent van Gogh. It's a global movement to help increase awareness and accurate information about bipolar disorder.
You can show your support for World Bipolar Day by learning about bipolar disorder, talking about the condition, and connecting with your community through events and support groups.
And remember, you can help combat stigma about bipolar disorder any day of the year, not just on World Bipolar Day.