We include products we think are useful for our readers. If you buy through links on this page, we may earn a small commission. Here's our process.
Psych Central only shows you brands and products that we stand behind.
Our team thoroughly researches and evaluates the recommendations we make on our site. To establish that the product manufacturers addressed safety and efficacy standards, we:
Evaluate ingredients and composition: Do they have the potential to cause harm?
Fact-check all health claims: Do they align with the current body of scientific evidence?
Assess the brand: Does it operate with integrity and adhere to industry best practices?
We do the research so you can find trusted products for your health and wellness.
We pick some of the best apps to help you manage your mental wellness from anywhere you happen to be.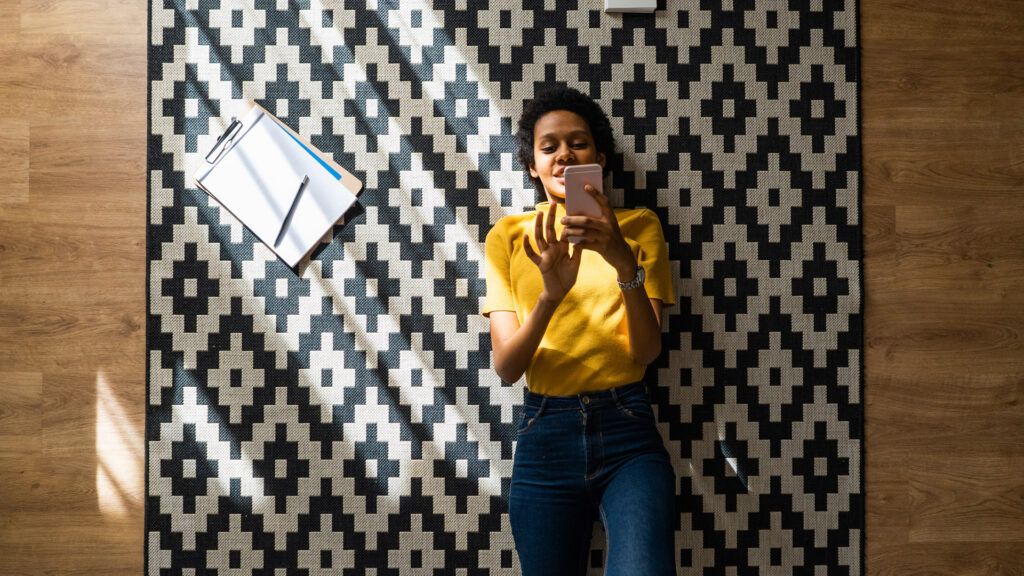 With so many apps on the market, it's hard to know which ones are useful. This is especially true for apps intended to help you manage your mental wellness.
It can be cumbersome and frustrating to navigate such a large selection, choosing apps almost at random while looking for the best fit.
That's why Psych Central created this list of our favorite mental health apps, from condition-specific programs to general mental wellness help.
Something to keep in mind
If you've been diagnosed with a mental health condition, mental health apps cannot substitute for treatment. Still, they may be used in addition to medication or therapy to help alleviate symptoms.
If you want to jump directly to the sections for each app, you can click the links below.
If you're considering self-harm or suicide, help is available
Mental health apps generally can't offer help in a crisis situation. If you're having thoughts of suicide or self-harm, you can access free support right away with these resources:
Best for meditation
Price: $14.99/month, $69.99/year
Apple rating: 4.8 stars. 1.5 million ratings.
Everyone could use a little peace now and again, even if you don't live with anxiety. This is where Calm comes in.
This app continually introduces new meditation concepts for beginner and advanced meditation students.
Calm is unique from other meditation apps. It has plenty of traditional meditations but also leans on a pop-culture-influence. You can relax to the sounds of painter Bob Ross' brush strokes, Disney piano ballads, and even story time with Matthew McConaughey.
One of the app's most popular features is the "Daily Calm," which is updated every morning. This feature involves a 10-minute guided meditation focusing on various aspects of mindfulness.
Many studies have researched the effectiveness of Calm for people with various physical and mental health conditions. Still, it's important to keep in mind that researchers involved in these studies are often connected to the company in some fashion, which may influence results.
Why we chose it
Calm is an award-winning meditation app with hundreds of guided meditations, breathing exercises, sleep stories, and music playlists for beginning and advanced meditators.
What we like
large library of guided meditations lasting between 3–25 minutes, so you can meditate as your schedule allows
Apple Health app integration for iPhone users
easy-to-use interface
available on iOS and Android, as well as your laptop or desktop
What to look out for
no Android equivalent to Apple Health integration
If you'd like to learn more, consider reading our in-depth review of Calm.
Best for People of Color
Price: $14.99/month, $64.99/year
Apple rating: 4.7 stars. 31.7k ratings.
People of Color face unique mental health experiences. This is something that Shine's creators set out to address when they decided to build an app aimed at helping POC and women.
Shine is important. Statistics show that only 1 in 3 Black people in the United States get the mental health services they need. While apps alone shouldn't be used as a treatment strategy, Shine may fill in some gaps.
Shine offers daily meditations with gratitude check-ins. The app also offers weekly courses to help you build important life skills, such as:
Meditation topics include:
Why we chose it
Shine was founded by two Women of Color whose goal was to make caring for your mental health easier, more accessible, and more representative.
What we like
content geared toward underrepresented groups, including meditations on dealing with the Black experience in the United States
resources on how to cope with COVID-19 anxiety
What to look out for
some users report a buggy interface, especially on Android
Best for deep breathing
Price: free with in-app purchases
Apple rating: 3.9 stars. 28 ratings.
BellyBio teaches a deep breathing technique to help you reduce anxiety and stress. It uses biofeedback to monitor your breathing and plays sounds reminiscent of waves at a beach.
BellyBio trains you to breathe deeply and slowly from your belly. The app produces music and light that synchronizes to your deep abdominal breathing movements.
This is a great tool for when you need to slow down and breathe. And the best part? It's free!
Why we chose it
BellyBio is unique in that it solely focuses on deep breathing exercises with synchronized music and light.
What we like
chart your progress and gain more insight into how you're breathing
multiple interactive music themes
What to look out for
app may not show immediate benefits for users unfamiliar with deep breathing techniques, according to 2019 research
not available on Android
Best for CBT
Price: free with in-app purchases
Apple rating: 4.8 stars. 5.8k ratings.
Cognitive behavioral therapy (CBT) is a strategy for exploring unhelpful ways of thinking and patterns of behavior that contribute to psychological distress. It aims to teach you to recognize distorted thoughts and implement more effective coping strategies.
With this in mind, CBT Thought Diary provides a place for you to reflect on your mental wellness, track your moods, and more.
The app is a daily mood journal, thought journal, and gratitude journal all rolled into one.
Why we chose it
CBT Thought Diary uses CBT techniques to help you evaluate, challenge, and change your negative thoughts and feelings.
What we like
Apple Watch integration allows for simple, on-the-go mood tracking
simple, self-guided way for you to get started with CBT
What to look out for
password protection requires a paid upgrade
no equivalent to Apple Watch integration for Android users
Best for bipolar disorder
Price: $1.99/month, $9.99/year
Apple rating: 4.8 stars. 3.1k ratings.
Symptom and mood tracking is an important part of living with bipolar disorder. That's why eMoods uses a simple, calendar-oriented layout to help people with bipolar disorder chart their emotions and get a wider, more holistic view of their mental wellness.
Privacy was a priority for the developers of eMoods. That's why your information is stored locally on your device — nothing gets sent to the cloud unless you want it to.
eMoods allows you to track medication changes so you can record how you feel when tapering off of a medication or starting a new one.
Why we chose it
With eMoods, people living with bipolar disorder, anxiety, or depression can easily track their symptoms and moods.
What we like
optional, automated progress reports sent to your therapist or other mental health professionals
medication tracking gives you a good look at what is and isn't working in your treatment plan
What to look out for
users say that there's no option for multimonth reports, which some people might find useful
Best for DBT
Price: $4.99
Apple rating: 4.5 stars. 690 reviews.
Based on dialectical behavior therapy (DBT) developed by psychologist Marsha Linehan, DBT Diary Card and Skills Coach is a rich resource of self-help skills, reminders of the therapy principles, and coaching tools for coping.
The app offers a full reference of DBT skills defined in easy language. Your diary card (a form that helps you track your symptoms and know which skill to use to address them) can be emailed to your therapist either manually or automatically on a weekly basis.
Created by a therapist with years of experience in the practice, this app is not intended to replace a professional, but it helps people reinforce their treatment.
Why we chose it
DBT Diary Card offers a customizable diary card to help you develop and practice important mindfulness skills.
What we like
PDF report generation helps you document your progress
password protection
What to look out for
Best mood tracker
Price: $4.99
Apple rating: 4.3 stars. 204 reviews.
MoodKit is more than a mood tracker. The app comes loaded with more than 200 CBT-based activities to help redirect negative thoughts. You can even create your own activities for use with the app.
MoodKit gives guidance to help you manage distressing thoughts and offers more than a dozen custom journal templates.
Plus, research from 2018 and 2019 suggests that MoodKit may help reduce symptoms of depression.
Why we chose it
MoodKit helps you develop greater self-awareness, take action to improve your life, and track how far you've come. You can export your mood chart with 7- and 30-day viewing options.
What we like
customizable mood journal
tailor suggested activities based on your preferences
What to look out for
Best for addiction recovery
Price: free with in-app purchases
Apple review: 4.9 stars. 4.5k ratings.
Sober Grid is an app-based social media platform geared toward people in recovery. Substance use disorder (SUD) and addiction can be hard to go through by yourself. Sober Grid is like having a sobriety network right in your pocket.
The app allows you to unlock badges, track your progress, and connect with other people in sobriety in your area.
Studies from 2020 and 2021 suggest that the peer support of digital recovery networks like Sober Grid may have potential to help people with SUD, though researchers note that more rigid research is needed.
Why we chose it
Sober Grid is a social network app for people recovering from substance use. You choose what you share and have the option to remain anonymous if you'd like.
What we like
focus on privacy, with the option to stay anonymous
built-in recovery tracker and sobriety counter
What to look out for
some people report a buggy user interface
Best habit tracker
Price: $35.99/year
Apple reviews: 4.6 stars. 63.8k ratings.
Fabulous helps you build new, healthier routines. From getting more sleep and drinking more water to setting time aside for self-affirmation, Fabulous is designed to keep you on track with your personal goals.
The app offers an integrated coaching feature with the following:
happiness trainer
zen and vipassana meditation for breathing and mindfulness
7-minute scientific workouts
power nap sessions
beginner's yoga pack for gaining flexibility
Why we chose it
Fabulous helps you improve your life by tracking your habits and creating new rituals. It may help you manage stress, get better sleep, and develop healthier eating and exercise habits, among many other options.
What we like
integrated coaching feature to help with exercise, weight loss, and more
1-week free trial
What to look out for
some people report a clunky user experience
Best for sleep
Price: free with ads, in-app purchases
Apple reviews: 4.8 stars. 240.9k ratings.
Previously known as Relax Melodies, BetterSleep is a highly customizable sleep sounds app that lets you mix and match nature sounds with new age music. For example, you can listen to birds in the rain while a piano softly plays in the background.
You can use the melodies and sounds in a variety of situations:
exercise or yoga class
meditation
massage sessions
while simply relaxing
Why we chose it
BetterSleep helps you take back control of your sleeping patterns with 52 free sounds and melodies as well as specialized brain wave frequencies.
What we like
more than 400 meditations, sounds, and bedtime stories
library of breathing techniques and other sleep strategies
What to look out for
some users report losing some free content that can be recovered only by buying it
Best for …
Price
iPhone/Android
App Store rating
Calm
meditation
• $14.99/month
• $69.99/year
both
4.8
Shine
People of Color
• $14.99/month
• $64.99/year
both
4.7
BellyBio
deep breathing
• free
• $0.99 in-app purchases
iPhone
3.9
CBT Thought Diary
CBT
• free
• in-app Pro Mode purchases
both
4.7
eMoods
bipolar disorder
• $1.99/month
• $9.99/year
both
4.8
DBT Diary Card and Skills Coach
DBT
$4.99
both
4.5
MoodKit
mood tracker
$4.99
iPhone
4.3
Sober Grid
addiction recovery
• free
• offers in-app purchases
both
4.9
Fabulous
habit tracker
• free
• $35.99 Premium annual subscription
both
4.6
BetterSleep
sleep
• free with ads
• in-app purchases
iPhone
4.8
A mental health app is an application that's intended to help you manage or track symptoms of different mental health conditions. Some are designed to help people who have a specific condition, while others are more general.
One 2019 study found that mental health apps have potential benefits, but they shouldn't be used as a stand-in for traditional treatment. Many apps on this list let you send updates to your therapist, keeping them in the loop on your progress.
There were a lot of apps to choose from when we started our search for the top 10. To help narrow it down, we:
studied user reviews
searched for media mentions
dove into scientific research
We also considered the specific needs that people with different conditions have. An app that's great for depression, for example, may not be the best pick for someone experiencing anxiety. We made sure to highlight these kinds of details below.
Plus, we vet all products that we include in our roundups to ensure they meet our business and medical standards.
If you could not find what you were looking for, here are some tips on finding the right mental health app for you.
Goal. Mental health apps offer a variety of features to use on your journey toward wellness. Are you looking to develop a meditation practice? Breathing techniques? Or CBT to challenge your negative thoughts?
Reviews. It helps to read the reviews from current and past users. This will give you a general idea of how well the app works as well as its pros and cons.
Cost. Are you looking for a free app, a one-time payment, or one with a monthly subscription? Many apps are free to begin but offer in-app purchases for more premium features.
User friendly. Is the app easy to navigate? Is the design appealing?
What are the benefits of mental health apps?
Mental health apps aren't just a novel idea. Their potential benefits have been the focus of study for several scientific research efforts.
One 2017 literature review noted that the effectiveness of app-based health interventions showed promise. In particular, of the studies reviewed, researchers noticed a significant decline in stress, anxiety, and depression among those who used these apps.
Still, apps can't replace treatment for diagnosed mental health conditions.
Are mental health apps a substitute for therapy?
Mental health apps can help you in your daily journey and support your growth when you can't see a therapist, but they cannot replace real therapy.
Are mental health apps evidence based?
Some mental health apps draw from evidence-based techniques, such as CBT, or studies may have researched the effectiveness of specific apps, but the apps themselves do not replace evidence-based therapy.
It's also important to keep in mind that when studies on specific apps are available, the research is often conducted by people connected to the app in some fashion, which may influence results.
Independent studies or review studies often report that apps aren't truly effective or may be overpromising on results. Still, that doesn't necessarily mean people may not benefit from them. It's about figuring out what does or doesn't work for you.
Mental health apps are growing in popularity and efficacy. They can be valuable tools to help you manage your mental wellness — even if they're not meant to replace traditional treatment.
There are countless mental health apps available, all of them of varying quality and popularity. We've assembled a list of apps that we feel have value to them, and we encourage you to check some of them out to see if they're right for you.
Still, keep in mind that mental health apps aren't a substitute for medication, professional counseling, or other forms of mental wellness management. They shouldn't be considered a main form of treatment, but they can still be a valuable tool for maintaining mental wellness.