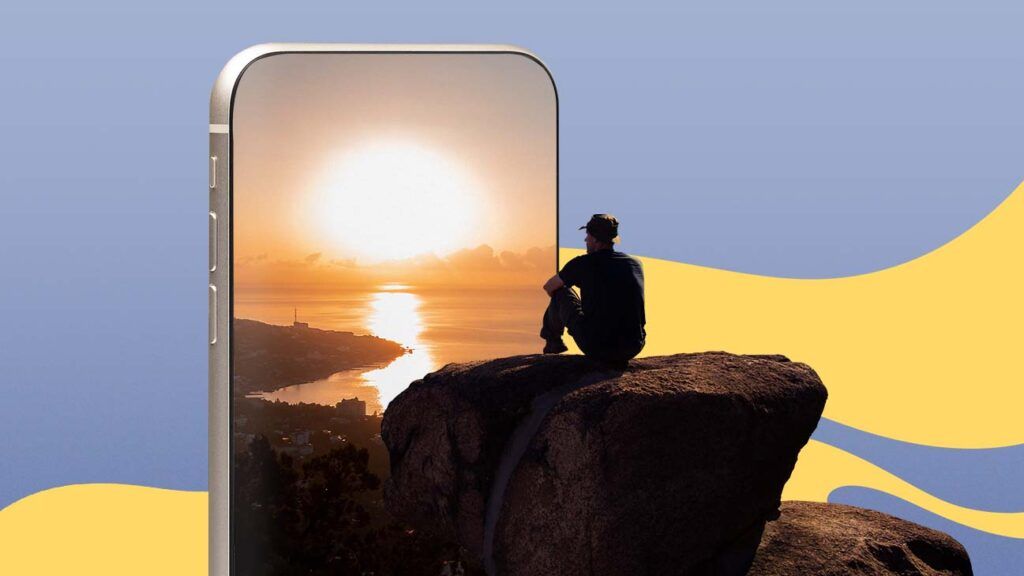 The mental health app industry is booming, but scientists and clinicians are asking whether these apps are safe and effective.
A meta-review on mobile phone-based interventions for mental health shows limited evidence for their overall effectiveness, but the results are "highly suggestive" of some benefits.
Other research shows that when used appropriately, some mental health apps can enhance the therapeutic process.
Venture capitalists and online developers are cashing in on the growing demand for therapy apps and other mobile phone-based interventions for mental health.
In fact, the market for mental health apps is expected to exceed $3.3 billion by 2027, marking a 20.5% annual growth rate from 2021 onward. According to the American Psychological Association (APA), the increasing interest among private equity firms investing in mental health apps has been largely fueled by the COVID-19 pandemic.
Recent reports suggest as many as 20,000 mental health apps exist today, with Headspace and Calm among the most widely used options.
But whether mental health apps and text message-based interventions actually work remains to be seen.
A meta-review published in January 2022 looked into the effectiveness of mobile phone-based interventions for mental health symptoms, including:
The review included results from 14 meta-analyses with 47,940 participants across 145 randomized controlled trials. The authors looked at a wide range of mobile phone-based interventions, such as:
cognitive behavioral therapy (CBT)-based apps
text message-based interventions
Virtual therapy visits with mental health professionals weren't part of the study.
Based on the data analyzed, the researchers didn't find convincing evidence that mobile phone-based interventions effectively treated people's symptoms.
However, the results showed "highly suggestive evidence" that mobile phone-based interventions had the potential to improve anxiety, depression, and stress. They also suggested that text message-based interventions might help people quit smoking. The researchers recommended that more research be done to explore these avenues.
Simon B. Goldberg, PhD, assistant professor in the Department of Counseling Psychology at the University of Wisconsin–Madison and lead author of the study, said that while prior research suggests some benefit for smartphone-based interventions, the therapeutic alliance between client and counselor continues to be advantageous for overall effectiveness.
"My suspicion is that humans simply respond more strongly to interpersonal influences from live humans rather than fully or partially automated technology," Goldberg told Psych Central.
"Human-to-human connection is particularly powerful, especially when struggling with mental health issues."
As technology for smartphone-based interventions continues to develop, Goldberg said the methods could yield better results. For instance, machine learning-based algorithms could customize content to tailor an individual's therapeutic experience.
"It's also possible that these interventions will be only modestly effective on average," Goldberg said, adding that some interventions, like CBT-based apps, may be more effective than others.
"That still allows the possibility that some people benefit a lot (while some benefit very little), as well as the possibility that the technologies are a helpful first line of assistance or prevention."
C. Vaile Wright, PhD, senior director of Healthcare Innovation at the APA, said that one of the biggest challenges in the mental health apps arena is the lack of standardization and regulation, which includes rigorous research, testing, and vetting.
As such, some critics have referred to the mental health app industry as the "wild west of therapy."
"As a consumer, it can be really hard to determine what's good and what's not good — and then what's effective and not effective," Wright said by phone.
Many mental health apps aren't rooted in psychological science, with some spreading misinformation about mental health or leading to adverse outcomes.
According to Wright, possible risks associated with mental health apps may include anything from increased symptomatology to becoming turned off by the therapeutic process.
"That would probably be our number one concern — not that it doesn't help at all, but that it actually harms," Wright said.
Goldberg's study notes that mobile phone-based interventions could be considered a cost-effective way for reducing mental health symptoms and helping people quit smoking.
It also notes that more research is needed into how effective these interventions may be for today's digitally driven youth.
According to Wright, mental health apps could be more helpful to "digital natives," like youth and adolescents, compared to some adults. She said that other groups who are less likely to seek traditional therapies, such as men, may also benefit.
"Similarly, for individuals from Communities of Color, this could be an intervention that bridges some of that health equity gap," Wright added. "But I don't think we know that just yet."
Other advantages
With mental illness affecting tens of millions in the United States each year, mental health apps have the potential to reach larger populations than traditional psychotherapy.
Wright said that even before the pandemic, the mental health care field faced a workforce shortage, resulting in a large level of unmet needs for mental health interventions.
"We have to think more innovatively about how we're going to address the public health of our nation — and I think technology is one clear path for us to do that because it's more accessible; because it can be more affordable," she said.
As a recent APA article notes, mental health apps may also lead more people to therapy.
Wright said that mental health apps could also help remove barriers related to stigma since you can use them with some degree of anonymity, compared to a visit to a psychotherapists' office.
It's important to note that mental health apps are not intended as a substitute for talking with a therapist or receiving medical treatment. Some people use both together, and research from 2020 suggests that mental health apps can enhance the face-to-face therapeutic process with a professional.
Wright said that as a consumer, it's a good idea to do your homework before trying mental health apps. Websites like One Mind PsyberGuide evaluate and rate different mental health apps to provide you with more information than simply relying on star ratings in the app store.
You may also want to find out how a mental health app will use your data — and whether it's being sold or protected.
"The wellness app space is an unregulated area," Wright said. "This means there's nobody telling them they have to protect your private health information from hackers, so it becomes really critical that consumers read the fine print."
Despite the volume of existing research, therapy apps and other text-based technologies are still relatively new and constantly being refined.
While the overall effectiveness of these technologies for mental health conditions remains questionable, there's also consistent evidence that they may provide a modest benefit.
"This could still have a major public health impact even if some proportion of users go on to need more intensive intervention to benefit," Goldberg said.