We include products we think are useful for our readers. If you buy through links on this page, we may earn a small commission. Here's our process.
Psych Central only shows you brands and products that we stand behind.
Our team thoroughly researches and evaluates the recommendations we make on our site. To establish that the product manufacturers addressed safety and efficacy standards, we:
Evaluate ingredients and composition: Do they have the potential to cause harm?
Fact-check all health claims: Do they align with the current body of scientific evidence?
Assess the brand: Does it operate with integrity and adhere to industry best practices?
We do the research so you can find trusted products for your health and wellness.
Lemonaid Health is a telehealth provider of online medical care and medication.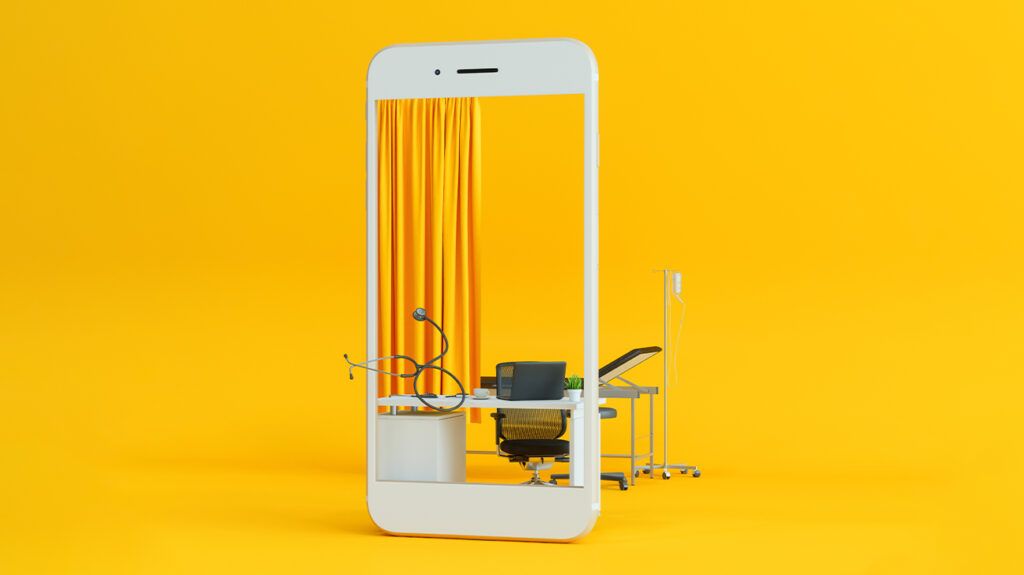 Many people enjoy the convenience of online shopping, and for many, the desire to get what they need online now extends to healthcare and mental health services.
Getting care online saves a trip to the conventional doctor's office and the local drugstore for conditions that can be treated remotely.
According to a 2017 review, telehealth services are comparable to seeing a doctor in person. Plus, they're often more easily accessible and lower priced compared with in-person services.
Plus, a study from 2020 suggests that telehealth and online prescription services may offer additional conveniences.
For instance, they may cover conditions that people may be hesitant to discuss face-to-face, like erectile dysfunction, genital herpes, or acne. The researchers also suggest that these services may be more appealing to millennials and Gen Z.
While not all medical conditions can be treated online, many can.
Lemonaid offers reasonably priced medical appointments and medications via the website or app for about 30 conditions, including anxiety, depression, and insomnia.
While Lemonaid is available in the United States and United Kingdom, please note that the review focuses on the U.S. service.
How we researched Lemonaid
Before we recommend a telehealth service, it goes through a vetting process where we consider the following factors:
Healthcare professionals' qualifications. What types of medical professionals provide the services, and what are their credentials? Do you get to choose who you work with?
Price. How much do the services cost? Does the company accept insurance?
Usability. Are the website and app easy to navigate? Does the service work well on all platforms? Is customer service responsive?
Cancellation. How easy is it to cancel the service or receive refunds?
Appointments. How quickly can you get an appointment? Do providers show up for appointments reliably?
User reviews. Are customers satisfied or dissatisfied with the service? What pros and cons do they report?
Before we take a closer look at Lemonaid Health, here are some of the pros and cons to keep in mind.
Pros
It provides quick, safe, and inexpensive online medical care and medication.
It provides transparent costs for all services.
It publicly identifies the names and backgrounds of its clinicians.
Services are available in the United States and United Kingdom.
Lemonaid gives detailed information on its website, app, and blog about each condition it treats, as well as any limitations of its treatment.
The Lemonaid Health app has a 4.9 rating in the Apple Store and 4.2 on Google Play.
Cons
It has a minimum age limit of 18 years and often a maximum age of about 65.
For some conditions, you must have been treated elsewhere previously to get a prescription.
Lemonaid cannot prescribe controlled substances, like medication for attention deficit hyperactivity disorder (ADHD), benzodiazepines like Xanax, opioids like Vicodin, testosterone, or weight loss medication.
There's always the possibility that something could be missed in virtual care that might not in person.
Even if Lemonaid clinicians do not prescribe medication during a visit, you will still be charged for the consult. (However, if your doctor or nurse practitioner doesn't think Lemonaid Health can safely treat you, the hold on your credit card will be reversed.)
Lemonaid is a telehealth provider operating in the United States since 2013 and the United Kingdom since 2021 to provide low cost individual online medical consults with licensed medical professionals, as well as medication prescriptions delivered to your home or a local pharmacy.
It also offers monthly plans to treat various conditions, including depression and anxiety, as well as a monthly plan for ongoing general medical care by a personal physician.
Lemonaid doctors and nurses only write prescriptions for the specific medical conditions that Lemonaid treats. This is the main way Lemonaid differs from a traditional doctor's office, which can manage a full range of healthcare needs.
Lemonaid emphasizes that it's an online medical care provider, "not a prescription fulfillment warehouse." Its clinicians will only write prescriptions when they align with your symptoms and medical history.
If your condition is beyond Lemonaid's ability to treat, they will help you find a local in-person medical facility instead.
Lemonaid claims to process your online questionnaire and get you in touch with a care professional within 24 hours. Reviewers say it often takes only a few minutes. Here are the steps:
Register for an account on the Lemonaid Health app or website. On the home page you will see a list of the conditions that Lemonaid treats. If you click one, you'll be sent to a screen advising you on the process, limitations, and cost for treatment of that condition.
Fill out an online questionnaire. It will ask about your medical history, including your sex assigned at birth, date of birth, previous diagnoses, and medications. You will have to give your full name and a photo ID.
Doctor review. A doctor will review your questionnaire and contact you with any questions within 24 hours.
Medical consult. Depending on the condition, your medical history, and law in the state where you live, a live video or phone chat with a doctor may be required. Sometimes, the questionnaire may be sufficient for medication prescription without a chat.
Lemonaid may decline treatment. Lemonaid makes it clear that it cannot treat all conditions or even all people for the same condition. It all depends on your medical history and regulations in the state where you live. Lemonaid may advise you to consult with a doctor in person.
Get tests done. Some conditions require you get tests before medication can be prescribed. If so, you can get them via Lemonaid via its partner Quest.
Healthcare professional prescribes medication. If needed, your medication will be prescribed during your medical consult and sent either to your home or to your choice of a local pharmacy.
Lemonaid offers individual-only consults with an online doctor or nurse practitioner for a flat fee ranging from $25 to $70. If appropriate, the medical professional will prescribe medication and have it sent either to your home via Lemonaid's mail order pharmacy or to a local pharmacy at your request for pickup.
They also offer monthly plans for specific conditions, such as depression or anxiety. They also have a monthly plan in which you and your family can be assigned a personal care physician for ongoing general healthcare services.
What conditions does Lemonaid treat?
You can find all the conditions that Lemonaid treats on the app or website.
Among the conditions for which Lemonaid provides treatment or medication are:
Men's health

erectile dysfunction
hair loss
premature ejaculation

Women's health

urinary tract infections
hot flashes

General health

asthma
skin conditions, such as acne
herpes
flu
acid reflux
cholesterol management
Mental health treatment
Lemonaid provides ongoing medication treatment for anxiety and depression with a monthly plan that includes a video consult and medication. Lemonaid clinicians will check in on you after you begin medication, and you can call or message them anytime.
Medical tests
Some conditions that Lemonaid treats require diagnostic tests. If so, you will probably be able to get them through Lemonaid. Here are the tests Lemonaid can schedule via its partner Quest:
STD test
in-lab COVID-19 antibody test (testing for antibodies, not infection)
A1C blood sugar test
cholesterol test
blood type test
Primary Care Complete plan
Lemonaid also offers a monthly subscription service called Primary Care Complete, which matches you with a primary care physician based on your medical needs and goals. You begin with a 1-hour video consult. After that, you can call, text, or video chat whenever you need to.
Primary care individual consult
If you don't see your healthcare need in Lemonaid's list of medical conditions on the homepage, you can make an appointment for an individual video consult with a Lemonaid primary care physician to discuss it.
Wellness online coaching
Lemonaid offers one-on-one health and wellness online coaching with a board certified health and wellness coach to help you improve relationships, learn stress-reducing techniques, and lose weight.
Prescriptions
Lemonaid will prescribe medications when needed and have them delivered to your door within 2 to 3 days. Alternatively, you can pick them up at your local pharmacy, often the same day.
What conditions does Lemonaid not treat?
Lemonaid does not treat any condition for which it believes in-person care would be better. Additionally, it doesn't treat:
medical or mental health emergencies
substance use disorders
psychosis derived from a mental health condition like schizophrenia
various restrictions on each particular condition
Lemonaid charges a flat fee for treatment of most conditions, which varies from $25 to $70. Medication costs are extra. Lemonaid also offers monthly fee-based plans for ongoing treatment and medication for some conditions.
Lemonaid's fees are transparent. You can see the fee for each service when you click it on the platform. You can do this even without first registering for an account. Here are the fees for some of the most popular services:
Anxiety: $95/month
Depression: $95/month
Insomnia: $60/month
Sinus infection: $4/visit
Erectile dysfunction: $2–$8/pill
Birth control: $25/visit
Urinary tract infection: $25/visit
One-on-one health and wellness coaching: $115/month
Primary Care Complete: $99/month for individuals or $178/month for families
Does insurance cover any of the costs?
In general, no. Insurance does not pay the cost of your medical consult. Medications may be covered by your health plan, but it's up to you to get reimbursement or have the medication sent to a pharmacy that your health plan uses.
Does Lemonaid offer discounts?
Lemonaid often offers discounts for the first month of monthly treatment plans.
Lemonaid clinicians are medically licensed:
doctors
nurse practitioners
pharmacists
Lemonaid also has board certified health and wellness coaches, as well as a team of support specialists.
You can see the names and details of Lemonaid doctors and nurse practitioners on the Lemonaid website. You will always be given the name of the medical professional who looked after you. To check their credentials, you can contact your state medical board or nursing board.
In its privacy policy, Lemonaid points out that there is a risk involved in storing personal health information (PHI) on your mobile device. While Lemonaid does what it can to make sure no PHI leaks to your device, the risk remains yours.
Lemonaid acknowledges that it collects your PHI and shares it with Lemonaid's health, financial, technical, and lab service partners but only for specific purposes related to your care.
Lemonaid says it takes reasonable steps to ensure your transmission of data is secure but reminds you that there is no absolute guarantee that your PHI won't ever be compromised by unauthorized third parties.
Lemonaid also reminds you that the texts and emails it sends you aren't secure because they aren't encrypted.
When you look at telehealth providers in mobile app stores, you find many that offer on-demand medical care and prescription medications. Here's how Lemonaid compares with a few of the leaders.
Service
Cost
Accepts some insurance?
Treatment for
Ages
Communication
Where available
Lemonaid
• $25–$70 per individual consult
• $99/month for ongoing depression or anxiety treatment
• $115/month for health and wellness coaching
• $99/ month for individuals or $178/month for families for Primary Care Complete plan
No
• non-urgent general medical issues
• mental health
• men's health
• women's health
• various diagnostic tests
• 18+ minimum age
• around 65 max. age for some conditions
• video
• phone
• text
• U.S.
• U.K.
Teladoc
• $75 per general medical visit
• varying costs for specialist care
• varying costs with insurance coverage
Yes
on-demand care for
• general medical
• dermatology
• mental health
• nutrition, neck and back care

• prescribes medications and interprets test results
• offers plans for general ongoing care
• adults
• children
• phone
• video
• app
• U.S.
• Canada
MDLive
• urgent care $0–$82 per visit
• behavioral health $0–$108
• dermatology $0–$95
• costs vary depending on insurance coverage
• often covered as benefit through employer
Yes
• on-demand care for 80+ common medical conditions, injuries, and illnesses
• mental health care
• dermatology
• prescribes medications
• adults
• children of all ages
• phone
• video
• U.S.
Amwell
• urgent care $79 per visit
• therapy $109–$129
• psychiatry $279 initial visit and $109 per follow-up visit
• specialist visit costs vary
Yes
• urgent care for common medical conditions
• specialist care
• therapy and psychiatry
• women's health
• nutritional counseling
• second opinions
• adults
• children under 18 when added to your account
• video
• U.S.
Lemonaid may be a good option for you if you:
are seeking care for a specific condition that Lemonaid treats
are looking for an affordable ongoing general health care plan (You might try Lemonaid's Primary Care Complete)
want ongoing medication management of mental health symptoms
want quick one-stop advice about your condition, with or without a prescription
are over age 18 years
Lemonaid may not be a good fit if you:
have a medical or mental health emergency
a condition that would be better treated in person
a complex medical history with underlying conditions that may compromise effectiveness of virtual care
are needing disability paperwork completed
are seeking prescriptions for controlled substances or weight loss medication
If you're experiencing suicidal thoughts, help is available
You can access free support right away with these resources:
Lemonaid is a telehealth platform that has been in business in the United States since 2013. In 2021, it launched its service in the United Kingdom. It claims to have treated hundreds of thousands of clients.
The company carefully selects what it can and cannot prescribe medication for. When you sign up for an appointment, you must be willing to discuss your medical history and current condition, as well as the risks and benefits of any medication.
Lemonaid may be a good choice for people looking for quick, professional, and affordable medical care for a specific condition. Lemonaid also provides ongoing care for some conditions via monthly fee-based plans.
On the platform, you'll be able to read all the background information on your condition first. Once you have your appointment, you can ask any questions you may have to make sure you're comfortable with the scope of care to be provided.