We include products we think are useful for our readers. If you buy through links on this page, we may earn a small commission Here's our process.
Psych Central only shows you brands and products that we stand behind.
Our team thoroughly researches and evaluates the recommendations we make on our site. To establish that the product manufacturers addressed safety and efficacy standards, we:
Evaluate ingredients and composition: Do they have the potential to cause harm?
Fact-check all health claims: Do they align with the current body of scientific evidence?
Assess the brand: Does it operate with integrity and adhere to industry best practices?
We do the research so you can find trusted products for your health and wellness.
Looking for a good read on depression? We've gathered our favorites here.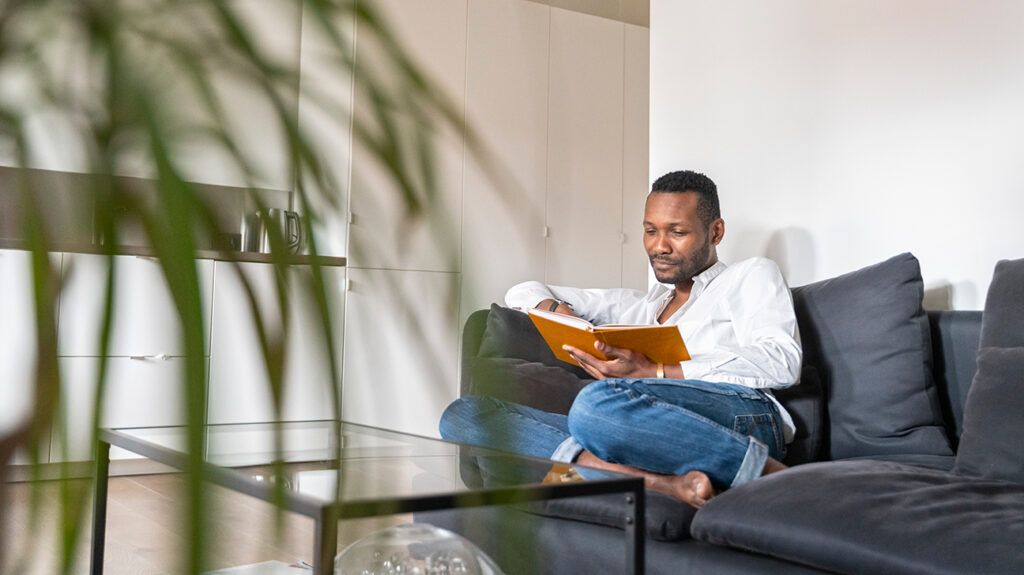 If you're looking to delve into reading about depression but aren't sure where to start, we've got you covered. There are tons of resources available, but to save you some time we have compiled some of our recent favorites.
These suggestions can serve as support independent of your end goal.
Maybe you find it difficult to identify your experience, or you have been diagnosed but are looking for new coping skills. Or, maybe you want to see things from another perspective, or read about others' experiences so you can better support a loved one.
Regardless of your starting point, there's likely a good choice for you on this list.
These suggestions to follow are not intended to be a replacement or substitution for the advice and guidance of a medical professional, especially if you have been diagnosed with depression. These books can be an addition to your care on your journey to learning more.
Depression is a mental illness marked by extreme sadness or hopelessness that doesn't dissipate within a few days. It can affect your day-to-day experience, and can show up as:
a lack of energy
getting too much or too little sleep
eating too much or too little
loss of interest in enjoyable activities or socializing
feelings of guilt and worthlessness
thoughts of death or suicide
There are varying types of depression, but it's ultimately common, affecting about 7% of the U.S. population and an estimated 264 million adults worldwide.
There are many ways to manage your depression, including seeking help from a medical professional or engaging in self-care and education through self-help books. If this is something you're interested in, you can check out some of the various option we have included below.
If you're considering self-harm or suicide, you're not alone
Help is available right now:
Here are some factors we used to determine which books on depression to feature:
positive reader reviews
high ratings
author's lived experience and/or qualifications
General price ranges with dollar signs ($ to $$) are indicated below. One dollar sign means the product is lower priced, whereas two dollar signs indicates a higher price range.
Prices for the physical format, most commonly paperback, were used for the price comparison. Most of the books also have Kindle and audio editions, which may increase or decrease the price slightly.
Pricing guide:
$ = under or at $15
$$ = over $15
Best for a humorous approach
Price: $
Formats: paperback, hardcover, Kindle, audiobook
Author Jenny Lawson shares her experience with severe depression and anxiety, and how she got to a place of focusing on the happiness in her life. Lawson is honest and leans into the human experience, encouraging the reader to take their experience in stride instead of running from what they're feeling.
What we like
a humorous perspective
from someone with firsthand experience
Best for a multi-angled perspective
Price: $
Formats: paperback, hardcover, Kindle, audiobook
Originally published in 2002 but still considered a top choice, "The Noonday Demon" by Andrew Solomon traverses the topic of depression from multiple angles and perspectives.
Solomon shares his own difficult experiences with mental illness, and brings in interviews from others navigating depression as well as people from varied roles in the larger context of medical intervention, including politicians and drug manufacturers.
What we like
varied professional, historical, and cultural perspective
includes personal experience
balances data with interviews
Best for a shift in perspective
Price: $$
Formats: hardcover, Kindle, audiobook
This self-help book by David D. Burns, MD, shares findings from his decades-long experience in mental health with varied clients.
Burns shifts the narrative of negative thoughts and sadness being bad things that need to be eliminated, and rather focuses on how they're informative and can point you in the direction of developing alternative perspectives and feelings.
What we like
reframes mental health challenges
provides case studies and tools
written by a medical professional
Best for postpartum depression
Price: $$
Format: hardcover
Karen Kleiman, founder of The Postpartum Stress Center, wrote this guide focusing on new mothers experiencing postpartum depression and other common concerns around new parenthood.
Kleiman uses her experience in the field to offer both support and honesty, and aims to let the reader know that their feelings are both valid and subject to change.
What we like
by a medical professional
focuses on not just moms but the families
honest tone
Best for addressing social inequities and depression
Price: $
Format: paperback, Kindle, audiobook
Rheeda Walker, a psychologist and mental health expert focusing on the Black community, shares this work as a way for readers to acknowledge both their depression and mental illness and the fact that they're navigating a system working against them.
This book offers coping skills as well as insight on the ways that mental health is strongly connected to relationship building and physical wellness.
What we like
honest
from a professional
offers skills and empathy
Best memoir
Price: $
Format: paperback, hardcover, Kindle, audiobook
Yiyun Li, author and recipient of the Macarthur Genius Grant, writes this letter-like memoir to readers living with depression.
Li shares her personal experiences navigating her mental health alongside the impact of various literary greats in her life.
What we like
alternative to traditional self-help book
suited for writers and creatives
Best for men and masculine folks with depression
Price: $
Formats: paperback, hardcover, Kindle, audiobook
This best-selling book by Terrance Real was originally published in 1997, but has continued to receive high ratings for its decision to highlight the ways depression in men is often navigated differently.
Real uses a combination of his professional experience working with men and their families alongside his own experience as both a son who experienced trauma and a father to boys to push the reader to negate the silence that society has often expected around hurt and depression.
What we like
a professional and personal perspective
addresses societal stigma
Best for those in helping professions
Price: $$
Formats: paperback, hardcover, Kindle, audiobook
Psychotherapist Lori Gottlieb shares her experience of a changed perspective when she experienced a tough situation herself.
A New York Times Best Seller and an O, The Oprah Magazine's Best Nonfiction Book of 2019, "Maybe You Should Talk to Someone" shares Gottlieb's time as both a practitioner and a person seeking help from a mental health professional — all with humor.
What we like
humorous and honest
gives multiple perspectives
Best for Black folks who are "successful" and experiencing depression
Price: $$
Format: paperback, hardcover, Kindle
Terrie M. Williams wrote this book about her experience running a business and mental illness, but not until after she was able to acknowledge that it was actually depression she was living with.
"Black Pain" discusses how the grief and depression of Black individuals can often mirror the collective trauma Black folks have endured, showing up in sometimes harmful but extremely common ways, including difficulty in naming what they're dealing with.
What we like
lived experience
from a perspective of a "successful" person who's not afraid to show vulnerability
highlights marginalized population
Learning more about a diagnosis or looking into new ways to navigate a mental health condition can feel like a daunting task. The good news is that there are tons of written resources available, whether you lean toward self-help or memoir-style reads.
Regardless of your background or where you are in your journey of learning about depression, you have options if reading is the direction you would like to go in.
As a support person or loved one of someone who is navigating depression, you can also consider perusing these options for some insight.
While self-help books never replace of the guidance of a medical professional, they can be a great way to further your journey.